'Jessica's murder is not going to be another cold case': Family says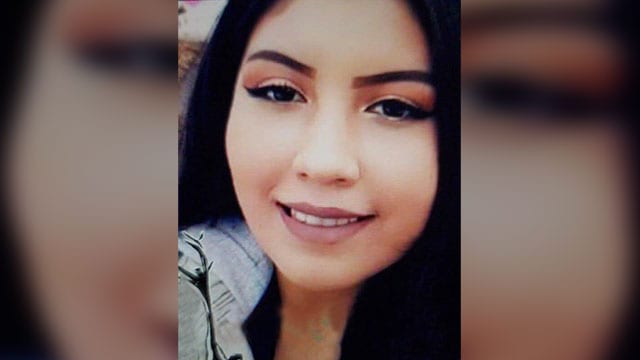 The family of 18-year-old Jessica Patrick, who's body was found outside Smithers B.C. last September are demanding answers.
It has been nine months and the North District Major Crime Unit (MCU) has not yet released a cause of death.
"The Major Crime Unit gave us a March date for lab results and then we were told May, but in May we tried calling and texting, and have not got any response," said Jacquie Bowes, Patrick's older cousin.
"The MCU has done an exceptional job, but at least respond and say you have nothing or that we have to wait a little bit longer."
Now that we aren't receiving any messages back it feels like the police are stringing us along."
On August 31 Jessica Patrick dropped off her one-year-old daughter with the child's grandmother.
She was expected back that evening, but never returned.
Patrick's family reported her missing three days later.
On Sept. 15, Jessica's body was found.
"I helped organize a search with my family and work associates," said Bowes.
"It was my mom and step-dad who discovered Jessica's body. She was down on the ski hill at Hudson Bay Mountain Lookout."
Read More:
Police looking for help in B.C. slaying
Missing Smithers, B.C. woman found dead: reports
The B.C. Coroner's office has not determined how she died and although the police have shared important details about the investigation with the family, Bowes is worried things have stalled.
"This case needs to be solved," said Bowes.
"Jessica's murder is not going to be another cold case."
But in an email to APTN News, Cpl. Madonna Saunderson said the investigation is ongoing and continues to be a priority.
"The investigators have had consistent communication with the family" said Saunderson. "Without compromising the investigation, they have shared pertinent details with the family.
"At this time there is no other information available to be released."
In an effort to keep Jessica's murder in the public eye, family and friends are holding a community event on Saturday at Bovill Square in Smithers, 3 p.m. PST.
Patrick lived in Smithers, but is a member of Lake Babine Nation.
"We need to spread awareness, our community is worried for everyone's safety," said Bowes.
"There is a monster walking among us that is accountable for Jessica's death."
Smithers is located on Hwy 16, also known as the Highway of Tears.
(Hwy 16 in British Columbia also known as the Highway of Tears)
It's the route between Prince George and Prince Rupert where a long list of women and girls have gone missing or been murdered.
"We were initially only going to hold this event for Jessica, but there are so many other families on the Highway of Tears that have missing and murdered loved ones," said Bowes.
"Many of those families will be there on Saturday to share their stories."
Booths will be set up by the local Bear Clan Patrol and the women representing MMIWG from Dze L K'ant Friendship Centre.
"They'll be there with important tips, information and 1-800 numbers," said Bowes.
"When we were first dealing with Jessica missing we didn't know where to start and these people do."
Bowes said the support from many surrounding communities since Jessica first went missing has been overwhelming.
"Jessica's homecoming was beautiful," said Bowes. "People of all races stood on the Highway of Tears wearing red dresses, red clothing, holding red balloons and signs, yelling 'Justice For Jessica' as her body passed by on its way from Prince George to Smithers for burial.
"We we're hurting, but seeing all these people made our hearts soft."
Read More:
Red to mark highway of tears ride home for slain B.C. woman
Taylor Bachrach, the mayor of Smithers, set up a Go Fund Me page for Jessica and was able to create a trust fund for her daughter.
"I really need to thank everyone, so many people have been by our side," said Bowes. "For our event this weekend, my mom and my aunty fundraised and the community of Smithers donated all the food and drinks for the BBQ."
"We've been surrounded by community love and it's helping us get through this."