It took 15 years of advocacy to get cell coverage on Highway of Tears, and families say there is still much work to do
2006 report also outlined issues with police and transportation along the infamous highway.
---
The province has finally delivered cell phone service along the entirety of British Columbia's infamous Highway of Tears, but families of the missing and murdered say much work still needs to be done to respond to the 2006 report that made the recommendation.
"So after all these years, 2006 is when the recommendations reports came about, and now we're in 2021, and it took that long to get cell coverage," says Mary Teegee, executive director of Carrier Sekani Family Services in Prince George, B.C.
"I'm happy, but it should have happened sooner, definitely."
The federal government, along with the province of B.C. and Rogers Communications are teaming up to provide cell phone coverage to a 252 km stretch along the road between Smithers and Prince Rupert infamously known as the Highway of Tears.
It's the last stretch of the 724 km highway to have coverage.
Teegee credits advocates and families for keeping the pressure on through the years.
Her own journey through advocacy came after her cousin Ramona Wilson was found murdered.
Wilson was hitchhiking to Smithers on June 11, 1994. Her remains were found near the Smithers Airport, along Highway 16, nearly a year later.
"To watch my aunty, as broken-hearted as she was still so strong, that was her rationale. I am doing the Romana Wilson walk every year, so this never happens to another mother," she said.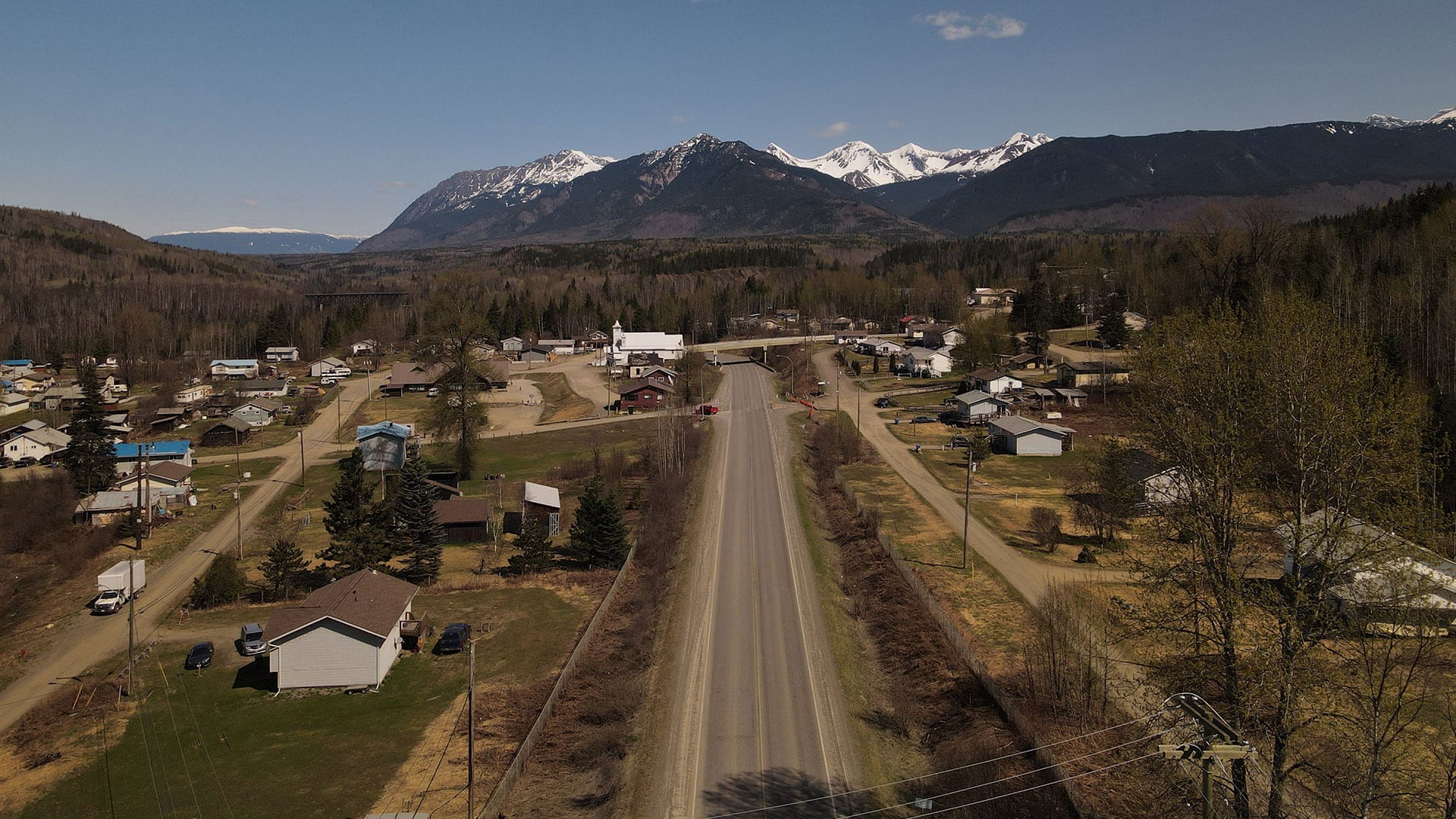 ---
Highway 16 is notorious because of the high number of people who have gone missing or found murdered going back to the 1970s.
The majority have been Indigenous women and girls. Many cases remain unsolved to this day.
In 2006, a report called Highway of Tears Symposium Recommendations Report was released by a consortium of tribal councils, First Nations and friendship centres along the highway.
It made 33 recommendations to make the route safer for women needing to travel the route including the need for shuttle bus transportation between communities, an increase in police patrols, the need to identify "safe homes" along the route and for police to do a better job at identifying hitchhikers at risk.
"Any RCMP highway patrol that encounters a hitchhiker, who falls within the victim profile, must stop, conduct a person check, provide the hitchhiker with a highway of tears information pamphlet and a schedule of the shuttle bus between the town and city they are located at," the report said.
Recommendation 8 called on authorities to set up emergency phones in remote locations, and that cell service be improved.
"There are many stretches of the highway where cellular phones are out of transmission range. Telus Mobility should be approached to look into the feasibility of increasing cell phone coverage along the entire length of the highway thus minimizing or eliminating no signal areas," said the report.
"The dream of having cell coverage all the way through was inconceivable at the time," Teegee told APTN News in an interview at her office in Prince George.
Fast forward 15 years, the highway will now see 12 cellphone towers built between Prince Rupert and Moricetown, also known at Witset, according to Women and Gender Equality and Rural Economic Development.
It is a partnership with the Canadian, BC Governments and Rogers Communications through the Universal Broadband Fund that will contribute nearly $12 million for the project.
"With Budget 2021, the Universal Broadband Fund (UBF) is now $2.75 billion, and we are able to move quickly to connect 98% of all Canadians by 2026, and all Canadians by 2030, no matter where they live," said Marie-Pier Baril, press secretary at Office of the Minister for Women and Gender Equality in an email to APTN.
Baril says the improvement in cellular services will address coverage gaps and supports the federal government's commitment to implement the National Inquiry into Missing and Murdered Indigenous Women and Girls' (MMIWG) Calls for Justice.
"This improvement in cellular service will offer an important lifeline. It will enable travelers to let loved ones know that they are safe, look up directions if they are lost, or call for help in an emergency," she said.
One of the goals of advocates was to get a collaboration of all levels of governments, industry and organizations to work together to address the safety concerns of Highway 16.
"It is good that the federal government is collaborating with the province and with industry," said Teegee. "Industry, of course has a corporate responsibility, but I think basically they also have a human responsibility to ensure safety along Highway 16."
Teegee said there is more work to be done.
"I think there is a lot of work we still need to do; of course, in the highway 16 recommendations report, there is a lot of work that needs to happen with the RCMP and the relationship with the RCMP," she stated.
"The focus on prevention and the focus on community-based services within policing."
---
Transportation between remote communities in northern B.C. along Highway 16 is still an issue.
This past March, BC Bus North funding was extended one year by Western Economic Diversification Canada and B.C.
The bus travels northern B.C. filling a hole from when Greyhound left in 2018.
Teegee said she's happy about the positive changes but stated they are the results of families demanding action on these safety issues since 2006.
"Now it took the government ten years to get to that place, but at least we got there, and again it didn't happen just because they wanted to," she said.
"It happened because people were very vocal and very strong and said we need transportation."
Teegee believes the long history of oppression of Indigenous people not being heard forces people to fight harder to get results.
"So in order for us to get to the table, we need to be strong, we need to speak up, and we need to demand our rightful place ensuring the healing of our nations happens, and it's not just something that happens that is going to be given," she said.