Is the Additions to Reserve policy the best way for feds to return stolen land?
Stakes to hand back stolen land 'immense', according to Yellowhead Institute at Ryerson University.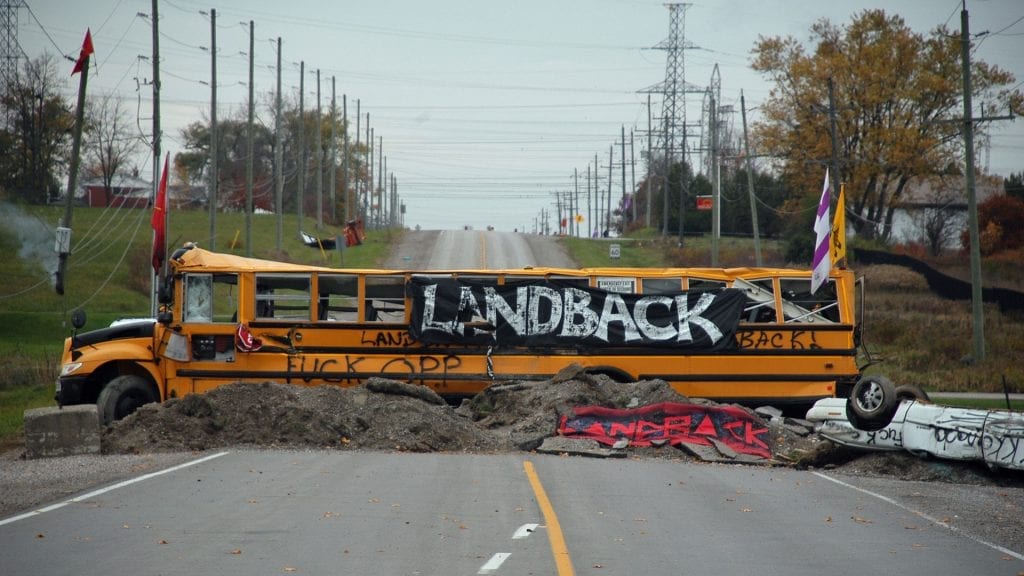 ---
There is a process to return land stolen from First Nations as Marc Miller described it following his swearing-in as the new Crown-Indigenous Relations Minister.
But land activist Skyler Williams won't be holding his breath the federal Additions to Reserve policy will be pressed into service any time soon.
"For us at Six Nations (of the Grand River in southern Ontario), this has been going on since 1785," he said in a telephone interview.
"And we've been demanding settlers off our land since 1786."
Miller was only hours into his new role when he said the federal government's relationship with Indigenous peoples "has been broken because of land — land theft — and it's time to give land back."
Additions to Reserve policy
The minister didn't elaborate on which land or how much he was referring to.
But Megan MacLean, a spokesperson for Miller's department, told APTN News the Additions to Reserve policy was in play as the Trudeau government works to address outstanding land claims and other land-related issues with Indigenous peoples.
"For example, Additions to Reserve play a significant role in fulfilling legal obligations established by specific claims and treaty settlement agreements," MacLean said in an emailed statement.
This includes lands owed under treaties, land added to an existing First Nation, and land where Aboriginal title is asserted, she wrote.
The majority of all lands in Canada are held by governments as public land – also known as Crown land.
Crown land
About 89 per cent of Canada's land area (8,886,356 km2) is Crown land: 41 per cent is federal Crown land and 48 per cent is provincial Crown land. The remaining 11 per cent is privately owned, according to The Canadian Encyclopedia.
Most federal Crown land is in the northern territories (Northwest Territories, Yukon and Nunavut) and is administered by Miller's department.
However, describing and using it as Crown land is at the heart of several land battles involving First Nations people, who claim Crown land is really their unceded traditional territory and never relinquished via treaties or other methods.
"The stakes of these struggles are immense," said Ryerson University's Yellowhead Institute in its 2019 Land Back Red Paper on Indigenous land reclamation, which focused on alienation through resource development.
"We examine various forms of redress and recognition by governments and industry to incentivize Indigenous participation in resource development, while pointing to the gaps in these models…This report is ultimately about Indigenous consent."
Cash Back
The Institute expanded on that theme in its 2021 follow-up report entitled Cash Back.
"What we have tried to show here is a glimpse of how Canada got its economy through theft, how colonialism has been reframed as fiscal policy, and how Indigenous livelihoods can be protected and thrive even in the face of state deprivations and violence," the report said.
Williams' group – 1492 Land Back Lane – has been occupying the site of a proposed residential subdivision in southern Ontario since July 2020, saying it is unceded Haudenosaunee territory.
"If this was a (federal) government that was keen on saying something that looked like land back, we would have seen it somewhere in these last five years we've been talking about reconciliation," Williams told APTN.
He said the federal government has to negotiate land-back agreements with provincial and municipal governments – a process that can take decades. If an agreement isn't reached, he said Indigenous groups are looking at a further years-long process of negotiating financial compensation or other reparations in lieu.
---
Melanie Fiddler, a First Nations advocate from Calgary, said getting land back is crucial – not only from Canada but from the Catholic church.
She said she was encouraged by Miller's words.
"There needs to be reparations following reconciliation," Fiddler said in an interview. "We are beyond the apology stage."
Canada's Truth and Reconciliation Commission (TRC) said repatriating land was the very foundation of redress for the harms committed by residential schools.
The Commission, along with the Yellowhead Institute, reiterated that injustices Indigenous people face are rooted in land dispossession.
Final report
In its final report, the TRC called for governments and religious organizations to return a significant amount of land to First Nations, Inuit and Metis people so they can rebuild a connection to it.
"I'm going to fight for a little tiny space here in the 'hood," said Fiddler of her search for space in Calgary to erect a teepee to bring the Indigenous community together.
"We need our land for our ceremonies, to help us heal – and he (Miller) has got it," she said.
Spokesperson MacLean noted another option for "the disposition of Federal Crown land" includes a Treasury Board policy on the Disposal of Surplus Real Property.
She also said Parks Canada was working to address Indigenous rights when it comes to land.