Inuit medical boarding home adapts through pandemic
---
Casey Adlem spends much of her workday in meetings on the phone managing the delivery of services for the Northwest Territories Inuit medical boarding home.
"Things have changed rapidly since March, so we have to stay on top.  When they have a new procedure or a new directive, we must change our operations here," Adlem said.
As the president and general manager of Larga Kitkmeot in Yellowknife, she has helped navigate the boarding home into uncharted pandemic territory.
---
There is a sign out sheet and security at the entrance, and since the Nunavut and Northwest Territories travel bubble burst, all guests who stay at the boarding home are in isolation and all wear masks.
When people from western Nunavut and the N.W.T. have to travel from their communities for everything from emergency medevacs, eye appointments delivering babies to follow up ultrasounds in Yellowknife, Larga Kitkmeot becomes home.
"Most of the communities we serve in the Kitikeot region only have two or three nurses and a doctor that visits only every few months, she said.
Adlem is also, in charge of Larga's boarding home in Edmonton, where guests travel to for services, they cannot receive at Stanton Territorial hospital in Yellowknife.
Prior to the pandemic, Adlem said Larga was use to accommodating growing client numbers.
"At the height of tourism season often we wouldn't be able to find any extra hotel rooms so we can accommodate about 58 people in the Yellowknife building but sometimes our numbers are up over 100 per night so we may have another 50 at a hotel," Adlem said.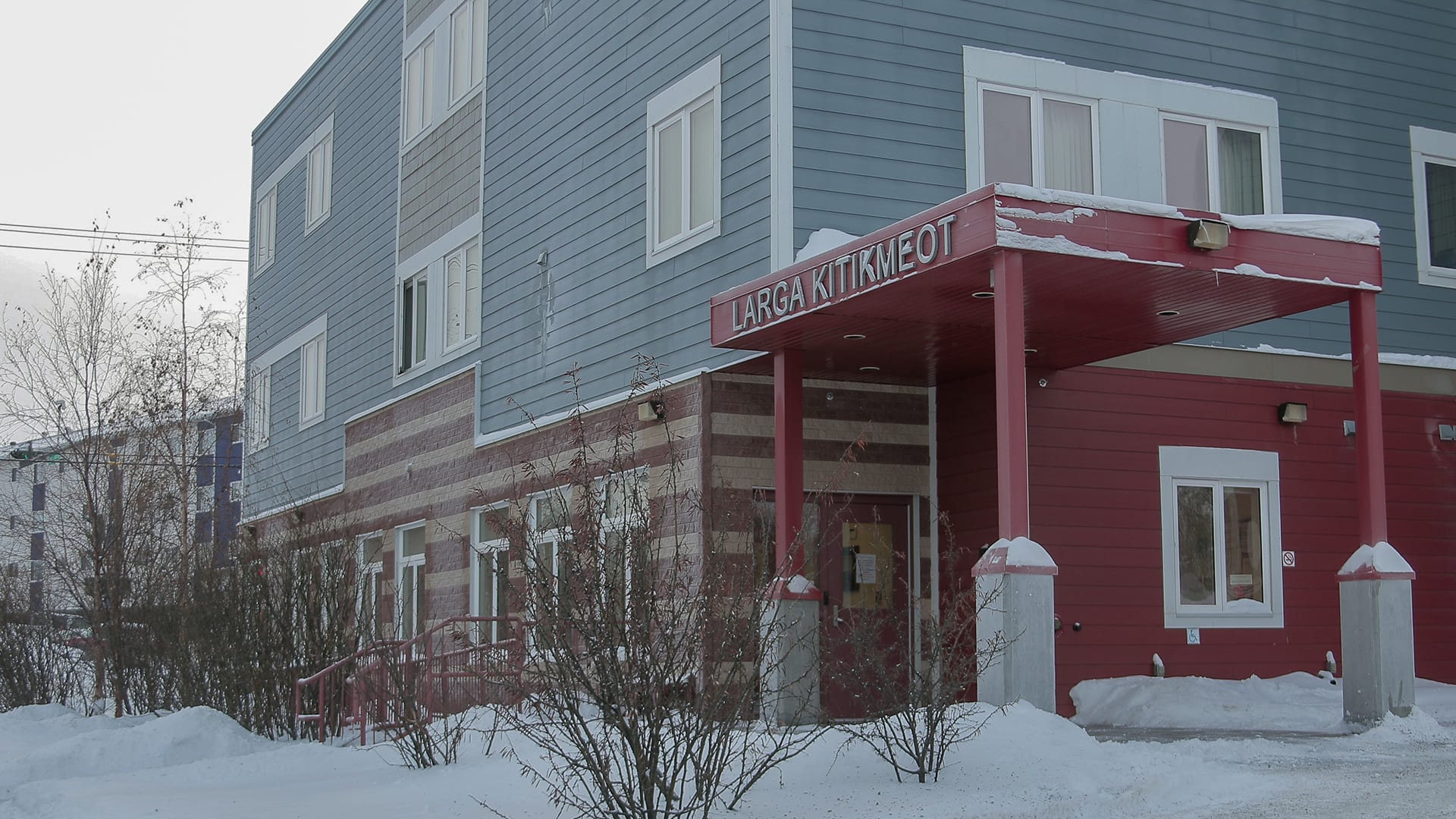 ---
These days the hallways are quiet and the dining hall, once a bustling buffet, now sits empty.
"It was a big change for us, culturally before I would be walking into work and everyone would be hugging and it's part of the Inuit culture to do that. It's kind of like everyone's family," she said.
Another shift since the Nunavut travel bubble broke, guests cannot leave to shop for supplies while in the city and patients in for medical appointments may need special permission to have their medical escort attend appointments with them.
"I think it's shown that people rely so heavily on the medical care they get outside of their communities. Boarding homes are here to take care of the people from the communities. There are shared rooms and that will not happen again, after COVID-19," Adlem said.
Although adjusting to health measures is not easy – with Nunavut's two COVID-19 related deaths – Adlem said clients understand of the restrictions, she just hopes the rest of Canada takes notice of the disparity within Inuit in the north face.
"That's why our measures were so strict, I know that in my family there's seven to eight people who live in a two bedroom home or more. There is situations like that and maybe the country is getting a better idea of what indigenous communities are struggling to overcome," she said.