Interim head of AMC promises 'clear process' to deal with harassment claims in the future
The Assembly of Manitoba Chiefs has ordered an internal investigation into allegations against former grand chief Arlen Dumas.
---
Anyone who needs access to emergency counselling or support can contact Klinic at 1-888-322-3019 or the Sexual Assault Crisis Line at 1-888-292-7565 24 hours a day, 7 days a week.
The interim grand chief of the Assembly of Manitoba Chiefs is promising improved protection for employees after a senior staffer recently accused his predecessor of sexual assault.
"I can say that we will be working to ensure that our policies and Constitution provide a clear process for moving forward," said Eric Redhead of the Assembly of Manitoba Chiefs in a statement, "in the event that situations like this occur in the future and to ensure that our policies exceed federal standards."
Redhead, chief of Shamattawa First Nation, was named interim grand chief on March 21 following an emergency meeting called to discuss the serious allegation against Arlen Dumas.
The allegation came from a woman working at the AMC. The woman also accused Dumas of harassing and sexually harassing her on the job in a letter she sent to AMC on March 14.
Dumas, who is in his second three-year term as grand chief, has not responded publicly to the allegations or his suspension, which AMC did not specify was with or without pay.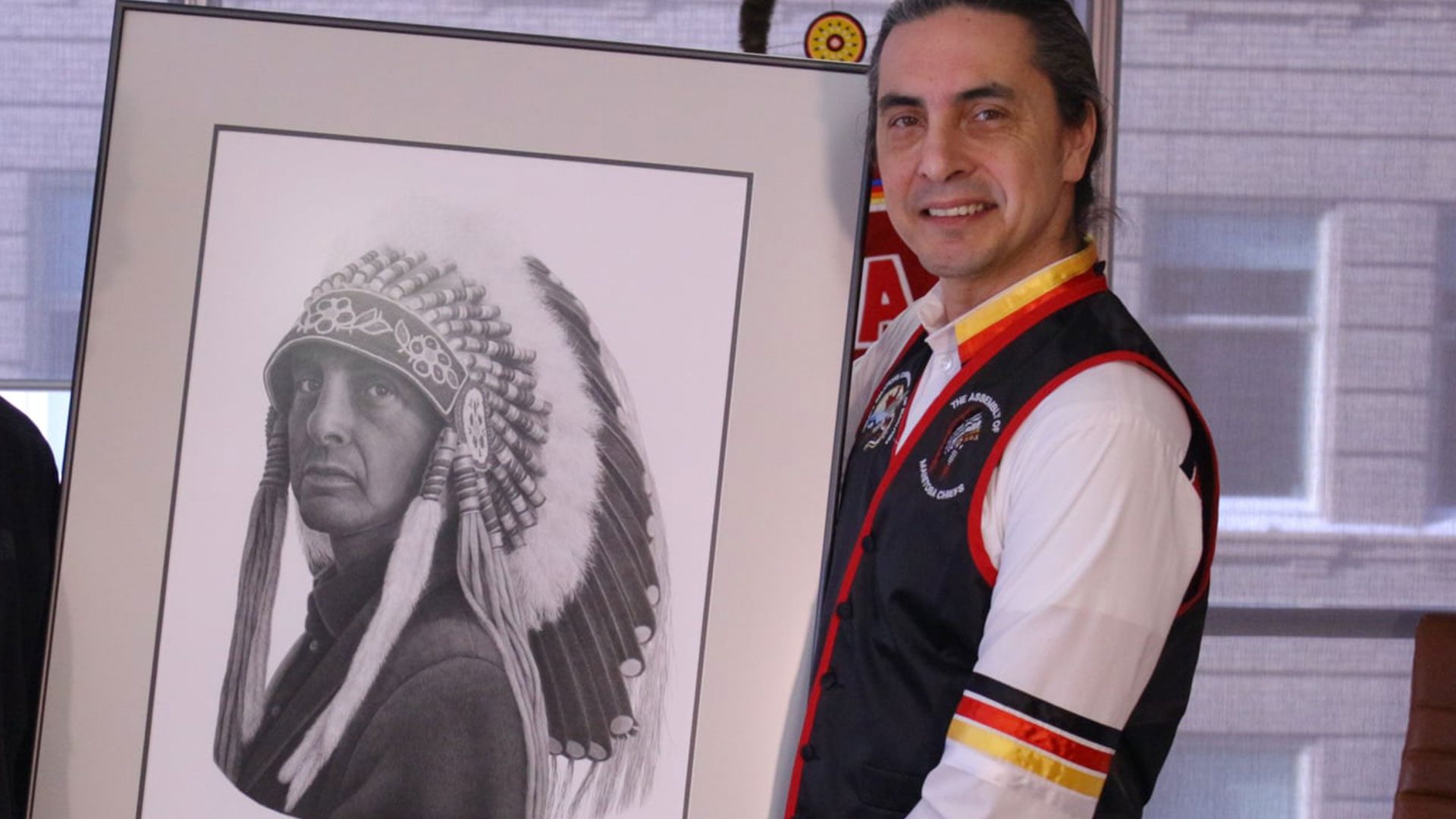 ---
None of the allegations against Dumas have been tested or proven.
Redhead said AMC "is committed to ensuring that our employees are protected."
He also urged people upset by coverage of the allegations to seek help.
"I understand that reports like this can be triggering," he said in a statement, "and I urge people to contact counselling services should they require any support."
Garrison Settee, grand chief Manitoba Keewatinowi Okimakanak or MKO – another chiefs organization in the province – echoed that sentiment.
"MKO is aware people in our First Nations may be traumatized due to recent media reports," he said in a statement. "Anyone who needs access to emergency counselling or support can call [a crisis line]."
Told AMC
The woman told AMC in her letter she has filed a complaint with the Winnipeg Police Service. APTN News is not naming her.
About two dozen people who rallied in support of the woman outside AMC's downtown Winnipeg office earlier this week called for Dumas to step down.
Meanwhile, Crown-Indigenous Relations Minister Marc Miller declined to comment on the scandal because it was "an internal matter."