Indigenous screen office, APTN issue report on scrutinizing Indigeneity of filmmakers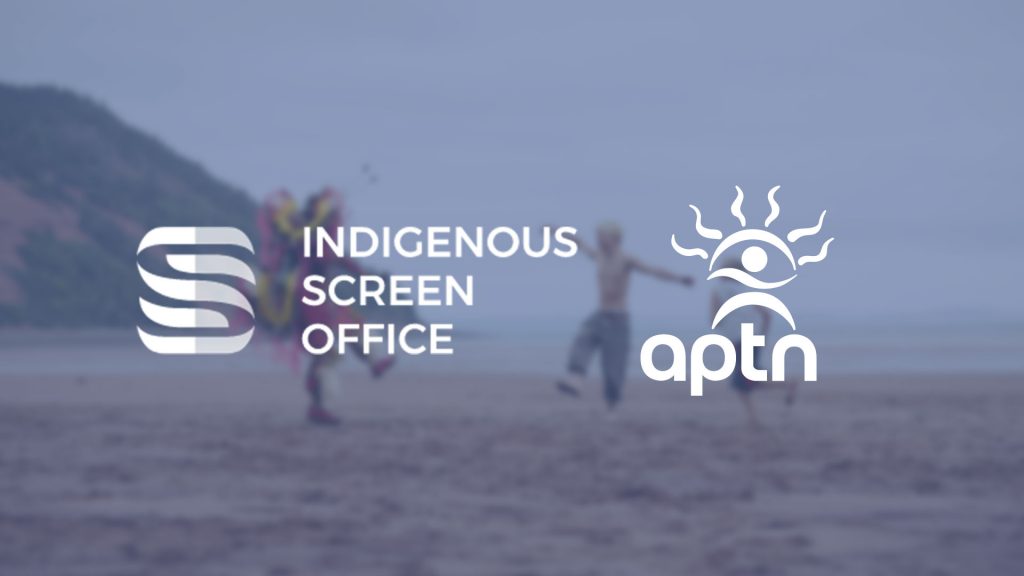 ---
The Indigenous Screen Office and APTN are trying to tighten their eligibility criteria for cash grants after a string of Indigenous identity scandals rocked academia and the art world last year.
The two organizations say they collaborated with a research firm to conduct a national consultation on the issue between July and October 2021.
Their findings, released in a report on Thursday, suggest several ways funding agencies can weed out potential scammers by strengthening their vetting processes when dishing out cash intended for Indigenous filmmakers.
"There have been several high-profile instances of people fraudulently claiming Indigeneity for arts funding that have left many Indigenous people feeling exploited, targeted, and vulnerable," explained Archipel Research and Consulting, author of the 60-page document. "These are difficult conversations to have, and these high-profile cases have set a tone of sensitivity, anger, or uncertainty for many."
Though the report, titled Building Trust and Accountability, doesn't name any specific cases, a firestorm over the disputed Indigeneity of award-winning filmmaker and activist Michelle Latimer ruffled the Indigenous screen world beginning in December 2020.
That's when the CBC published the results of an investigation into Latimer's identity after she claimed in a press release to be from Kitigan Zibi Anishinabeg, an Algonquin community near Maniwaki, Que.
Latimer, who is not a Kitigan Zibi band member, apologized for claiming community ties she couldn't verify but later maintained she "is and identifies as Algonquin Métis."
Around the same time, Queens University in Kingston, Ont., had a mini-controversy on its hands after an anonymous document surfaced online casting doubt on various professors' claims.
A few months later, CBC published results of another probe into the dubious assertions of Carrie Bourassa, a top Indigenous health researcher at the University of Saskatchewan. Bourassa's colleagues accused her of falsifying an Anishinaabe, Métis and Tlingit identity — and the public broadcaster found no evidence supporting Bourassa's claims.
An APTN News investigation into the background of Joseph Boyden also rocked the art world after the story exposed his shape-shifting Indigenous identity.
The growing scrutiny exposed widespread problems with Indigenous self-identification, which is the gold standard relied on by institutions like the Canada Council for the Arts. It's also the standard used by the federal civil service — the country's largest employer — where all an eager job applicant must do is fill out a one-page declaration without the worry of further inquiry.
It's a system that invites abuse from both the unscrupulous and the uninformed. Several organizations also launched consultations after discontent with it became too loud to ignore.
The ISO and APTN said they conducted interviews with 24 participants during five focus groups and included responses from 173 surveys. They then presented these findings to members of the Indigenous community to try and find a better way.
The participants, the report said, all agreed the following things would help:
stronger application guidelines relating to supporting documentation
demonstrable ties to an Indigenous community
an application review conducted by Indigenous people
greater involvement of Indigenous communities in the process
the potential for financial consequences
and remedial action for those determined to have made a false claim
The hope, the document continued, is that more stringent guidelines in these areas "can prevent someone from falsely claiming ties to an Indigenous community before, not after, the funding has been granted."
Many other suggestions are floating in the sphere of public debate as well.
One Cree lawyer recently suggested those pretending to be Indigenous should be charged with fraud under the criminal code.
The chief of Kitigan Zibi said institutions like universities should apologize to communities they've harmed by stoking the fires of this phenomenon, which is sometimes called race-shifting.
An expert speculated that academia and the arts have become havens for race-shifting because they want to contribute to reconciliation but lack the necessary policies, protocols and cultural knowledge to do it.
---
Editor's Note: The original story linked to a draft report containing erroneous information that was removed before the final version became public. According to the Indigenous Screen Office, it was caused by human error. The correct report has been added.