Indigenous community pauses to reflect on the death of Queen Elizabeth
Mixed feelings about the Sovereign and First Nations relationship with the Crown.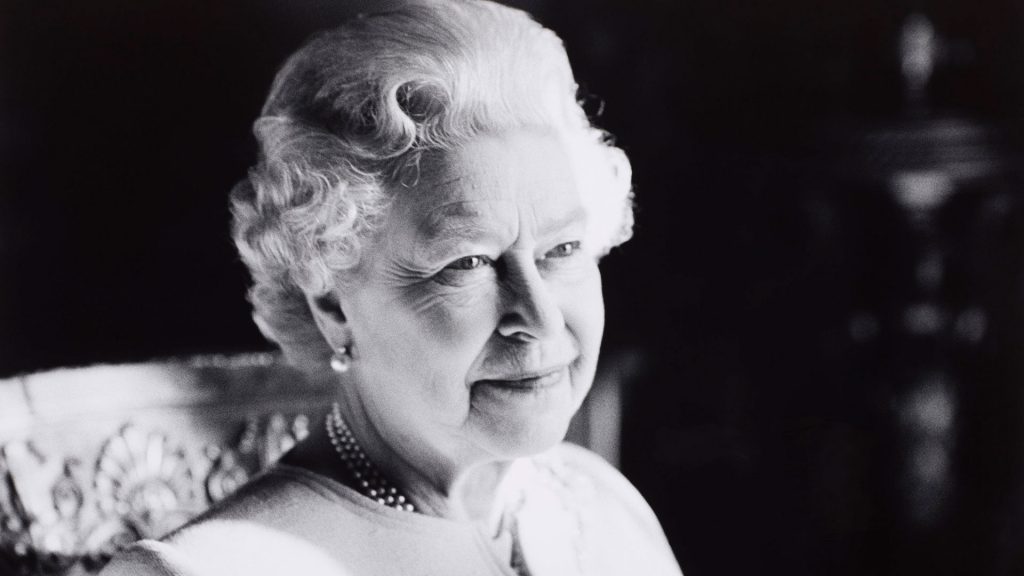 ---
Today was a historical occasion as 96-year-old Queen Elizabeth died peacefully at Balmoral Castle in Scotland. According to the royal family, all four of her children and her grandsons Prince William and Prince Harry traveled to Balmoral to be at her side.
Often seen as a stabilizing force for democracy, she was Britain's longest-reigning monarch. Queen Elizabeth celebrated her diamond jubilee this summer which marked 70 years on the throne this year.
With her passing, many in the Indigenous community are reflecting on our relationship with Great Britain and wondering what comes after her death. With her passing, her son becomes King Charles III.
The Queen died peacefully at Balmoral this afternoon.

The King and The Queen Consort will remain at Balmoral this evening and will return to London tomorrow. pic.twitter.com/VfxpXro22W

— The Royal Family (@RoyalFamily) September 8, 2022
---
The Manitoba Métis Federation's thoughts and prayers go to the family members of the Queen and the people of the United Kingdom.
Queen Elizabeth II, the longest-reigning British monarch whose rule spanned seven decades, died this afternoon at the age of 96.

The Manitoba Métis Federation's thoughts and prayers go to the family members of the Queen and people of the United Kingdom. #RedRiverMétis pic.twitter.com/KsjQIfhjoZ

— Manitoba Métis Federation (@MBMetis_MMF) September 8, 2022
---
Governor General response
Mary Simon, Canada's first Inuit Governor General released a statement about the Queen's death where she reminisced about the Queen's relationship with the north.
"When I was growing up, my grandmother revered The Queen, as did so many in the Arctic. She would tell us stories about Her Majesty, about her role and her commitment.
"Her Majesty's warm welcome when we spent time with her earlier this year was a profound moment in our lives and a memory we will cherish forever.
"Her reign encompassed the mandates of 12 Canadian prime ministers and 13 governors general. On 22 occasions, she undertook official visits to Canada, where she professed her love for our county again and again. She was a steadfast presence during some of the most tumultuous times of our lives, and most recently gave comfort to so many during the pandemic.
On behalf of all Canadians, I offer deepest condolences to the members of the Royal Family, who grieve the loss of a loving mother, grandmother and great-grandmother."
It was with the heaviest of hearts that we learned of the passing of Canada's longest-reigning Sovereign, Her Majesty Queen Elizabeth II. She was a constant presence in our lives – and her service to Canadians will forever remain an important part of our country's history.

— Justin Trudeau (@JustinTrudeau) September 8, 2022
Last messages from the Queen
After a very difficult week in his community, Chief Wally Burns of James Smith Cree Nation released a statement about the passing of Queen Elizabeth. She wrote a letter expressing sympathy for the tragic deaths of eleven people in the largest mass stabbing in Canadian history.
"Today we found out the monarch that served Canada has passed. She wrote a letter to James Smith Cree Nation on behalf of the monarch expressing the condolences to the families, the friends, to the community and to rest of the world," said Chief Burns.
Reflecting on Indigenous relations with the Crown
APTN News spoke with Chief Wilton Littlechild, former chair of the Truth and Reconciliation Commission who was on his way to a funeral for a friend in Calgary about the passing of Queen Elizabeth. Like many Indigenous people, Littlechild thinks of First Nations and the Crown as having a special, even sacred agreement between them.
"Condolences to the royal family first of all," said Littlechild. "I am wondering if with her death there will be an impact on our treaty relationships with the crown," he said.
Littlechild says there are differing opinions about the Queen in different generations.  "There is a difference. The older people have a very different opinion about the crown's relationship with treaty but the younger leadership doesn't seem to have that same thought."
"In fact, some of them talk about a treaty with Canada—when in fact the Treaty was with Great Britain," says Littlechild.
After the Seven Year War ended in 1763 the British realised that the success of Britain's American colonies depended upon stable and peaceful relations with First Nations people.
In 1763, a Royal Proclamation was issued to announce how the colonies would be administered and established of a firm western boundary for the colonies.
By establishing this boundary, all the lands to the west became the "Indian Territories" and no settlement or trade was allowed without the permission of the Indian Department.
Grief is not universal
So does this mean I'm not getting 5 bucks anymore

— Leora Badger (@Leorabad) September 8, 2022
Ryan Buffalo, a citizen of Samson Cree Nation is not sharing in the feelings of grief expressed by many.
"I think that the monarchy is outdated. It seems like it doesn't have any benefit to any Indigenous person in Canada or the Americas in general," says Buffalo.
"Yes it unfortunate that she passed away but I can't feel that much sympathy for her because she is a rich old white lady and there's so much history here that involves Indigenous trauma."
"I am thinking about our international agreements and how her death is going to affect them. In Canada we have difficulty enforcing the agreements at the different levels of government," says Buffalo.