'I'm not going to let this go': An Atikamekw man's last cry for justice before he died
Days before dying in a Quebec hospital, Georges-Herve Awashish shared allegations of racism in an exclusive interview with La Converse. 
---
Georges-Hervé Awashish said he was on his way back from the bathroom at the Chicoutimi Hospital when he overheard staff discussing Joyce Echaquan – and laughing.
"I heard one of the nurses saying 'we have one, we have an Indian asleep in his room, we should inject him with toxic chemicals. His problem will be fixed, he doesn't walk anyways,'" the 53 year old alleged in an exclusive interview with La Converse in French and shared with APTN News.
"I went back to my room, I did not say anything and I called my son. I paid for his taxi and when he came I asked him to pack my bags because I did not want to stay there anymore."
Joyce Echaquan is the Atikamekw mother of seven from the community of Manawan, about 350 km south of Awashish's community of Obedjiwan. She was in a hospital in Joliette, Que., and recorded at least one nurse and attendant make racist and disparaging remarks moments before she died.
His son, Shawnok Awashish, said his father was upset when he called.
"He called me in the middle of the night to come get him, he did not want to tell me what had happened",  Shawnok told La Converse in French. "He was traumatized, after having heard the death threats, he couldn't sleep in the room anymore."
A few hours later, Awashish left the hospital with his son. A nurse who overheard the comments tried to stop them, said both Georges-Hervé and Shawnok.
Georges-Hervé stayed with his sister Louisette in La Baie, less than a half hour's drive from the hospital. He told La Converse that he had to be back on Saturday Oct. 3 to address some outstanding health issues including a foot injury and dialysis treatments.
When he arrived back on the Saturday, he was transferred to the second floor of the hospital, where his doctor had assured him that nobody from the fourth floor would bother him.
But Georges-Hervé was not assured.
"I can't sleep, I am not comfortable here, I hear their voices in my head. I have to take pills for anxiety," he said, adding that he feared he would suffer the same fate as Echaquan.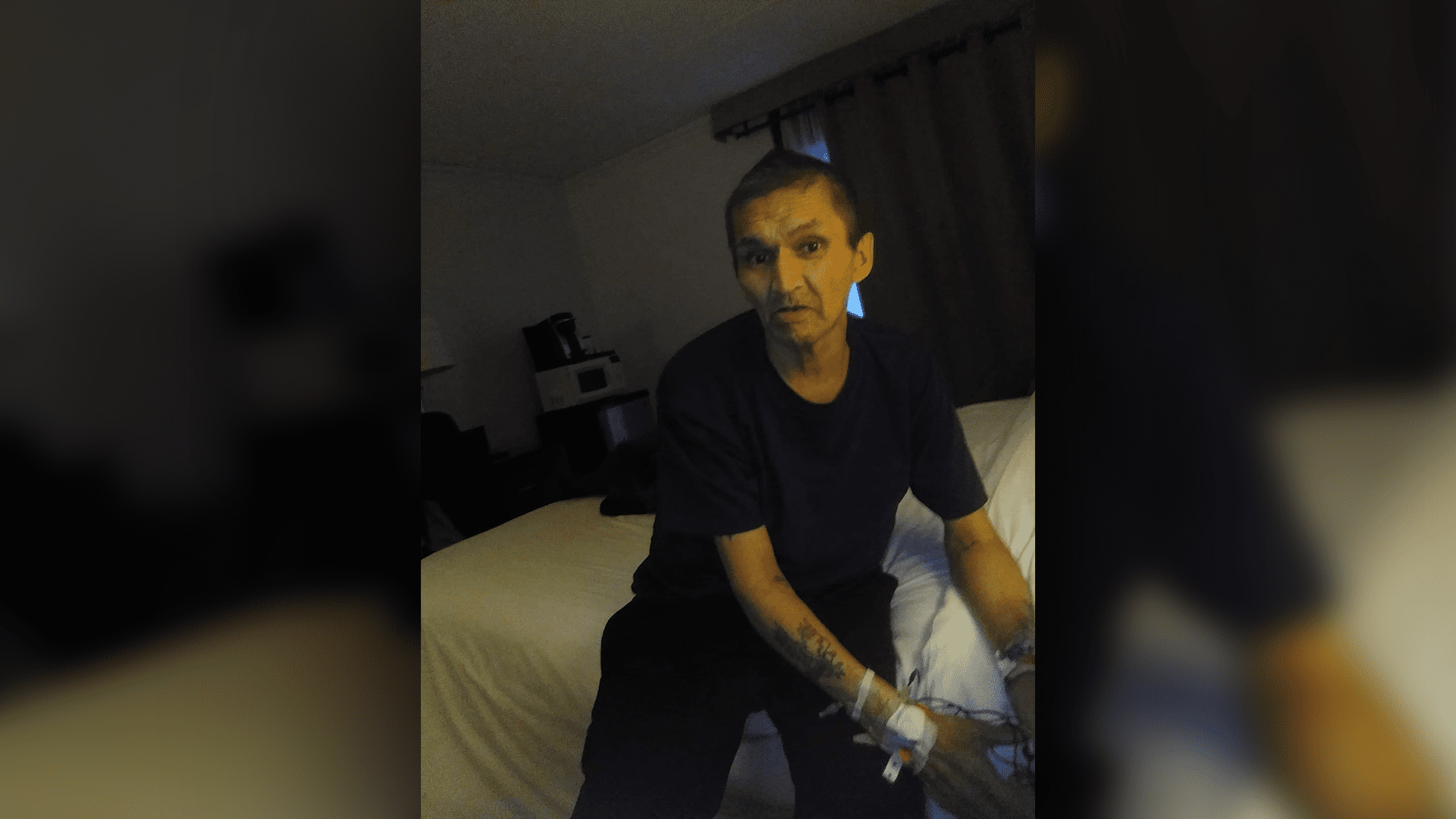 In his interview, Georges-Hervé said he wanted to share his experience "to make it known, what happens to Indigenous people.
"My life is at risk (here), I have a lot of anxiety. It's really deceiving what is happening here, I find it very deceiving,"
On Oct. 11, at around 4 a.m., a few hours before his death, he wrote to his son Shawnok telling him he had asked for pain killers.
"I will go to bed my son, I have asked for pain killers. Take care my son"  he told him via Messenger. "Sleep well dad," Shawnok answered. "I will always be there for you".
Those were their last words together.
Sunday morning, six days after speaking with La Converse, Georges-Hervé Awashish died in the hospital.
"We are surprised because he was supposed to be transferred to another hospital today because his condition had improved" said Mélanie Boivin, director of the native friendship centre in Lac St-Jean.
The family said they are waiting for the investigation and the autopsy report.
In an email sent to La Converse, the hospital said that they wouldn't comment on the health status of their patients and that an external investigation regarding the threats was to be delivered in the coming days.
The hospital is also investigating the cause of Awashish's death.
---
Read More:
APTN News coverage of Atikamekw mother Joyce Echaquan
---
La Converse asked the hospital if the staff involved in the alleged threats had been suspended. The hospital refused to comment on the allegations and that no action would be taken until the investigation report was submitted.
La Converse also requested an interview with Awishish's physician, Dr. Mathieu Leblanc. The request was declined.
Georges-Hervé told La Converse that he was waiting to leave the hospital where he received the alleged death threats – but he never did.
"Well, for sure, death threats, I'm not going to let this go. I don't want that to happen to other patients," he said. "It's really disappointing, very disappointing, what I experienced there."
The family is fundraising for the funeral.