Hydroponic garden company starts producing leafy greens in Norway House
Inside a refurbished shipping container, hundreds of leafy greens are turning out to be a potential cash crop for one northern Manitoba community.
Pimâtisiwin Nipî Kistikânihk or Life Water Gardens is a one-year-old hydroponic garden located in Norway House Cree Nation, approximately 800 km north of Winnipeg.
For the first time since the operation started produce from the garden is being sold in the community's grocery store.
It's quite the feat for the northern community where temperatures drop below freezing for the better part of the year.
"We're finally getting our stuff out there," said Virginia Muswagon, a co-manager of Life Water Gardens.
"People need this. The stuff it's really healthy and nutritious… the presentation looks really nice."
Muswagon, along with her Co-Manager Ian Maxwell, got involved with the project after chief and council approached them to run and operate the garden.
The two had previous interests in gardening and botany.
"[Residents] love the fact that there was a chance we could grow our own stuff here," said Maxwell.
"When this opportunity came we kind of jumped on it and decided to get training in that area."
The project was started by the band after leadership applied for a grant through the Churchill Region Economic Development Fund, which provides money for enterprise opportunities in Churchill and northern communities.
Life Water Gardens is a joint venture between the community, Food Matters Manitoba and BDO Canada LLP.
Funding obtained by Food Matters Manitoba went toward purchasing a hydroponic growing system from Ottawa-based company Growcer.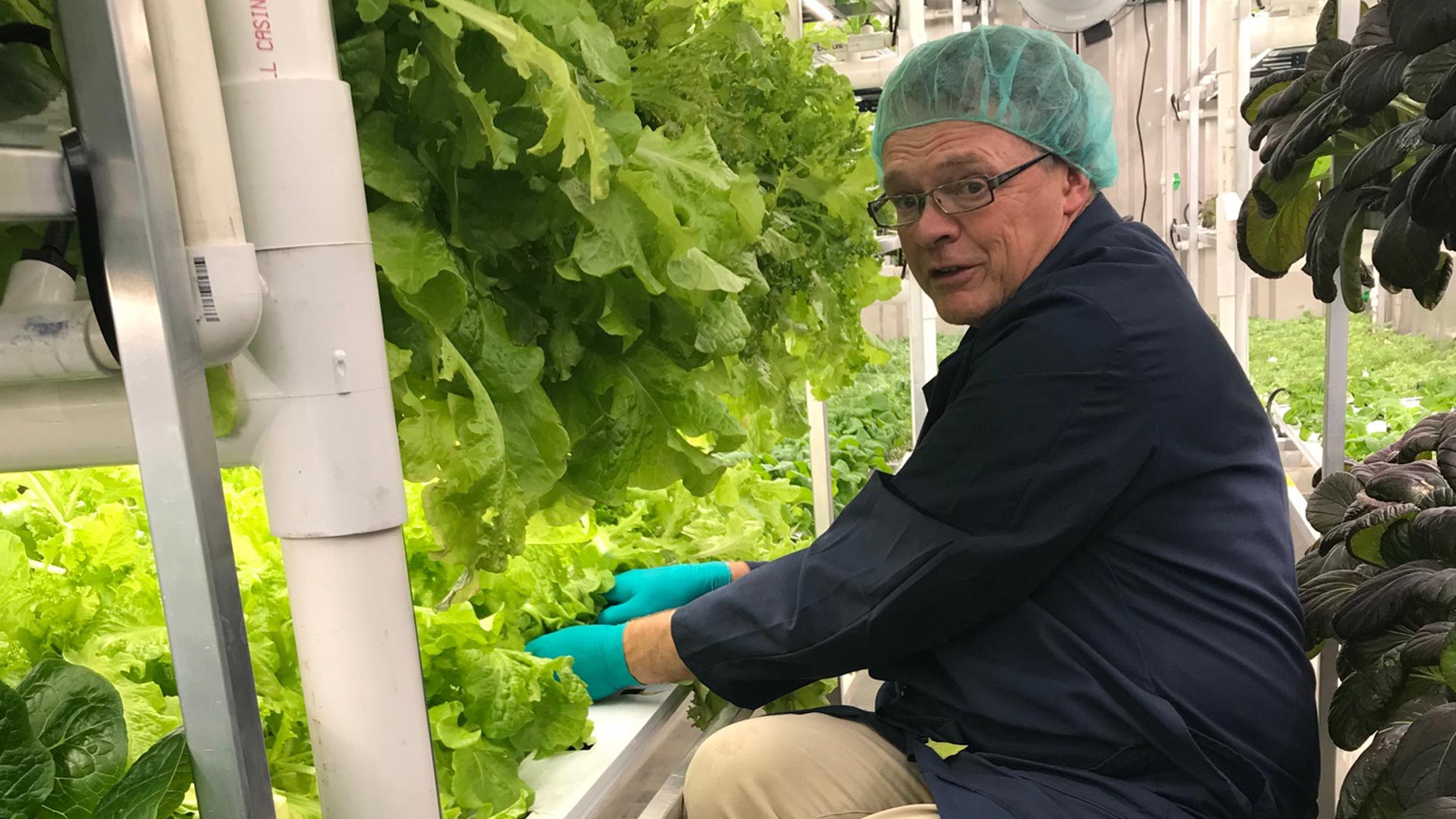 Muswagon and Maxwell traveled to Churchill, where a similar garden is set up, to learn the ropes.
The garden produces butterhead, romaine, kale and bok choy lettuces, along with parsley, cilantro, basil and mint.
"[Life Water Gardens] provides fresh and uncontaminated produce each week and all year long," said Maxwell.
"Health consciousness around here is very evident by many residents in our community and voiced quite often. They're tired of having water logged lettuce, which is almost non-nutritious."
In a climate where access to fresh produce is limited, the project is offering a much-needed alternative.
Food security remains a concern for many northern communities where regular growing seasons may be short and the cost to ship produce results in overpriced products.
Being able to provide a community-led solution has been fulfilling for Muswagon and Maxwell.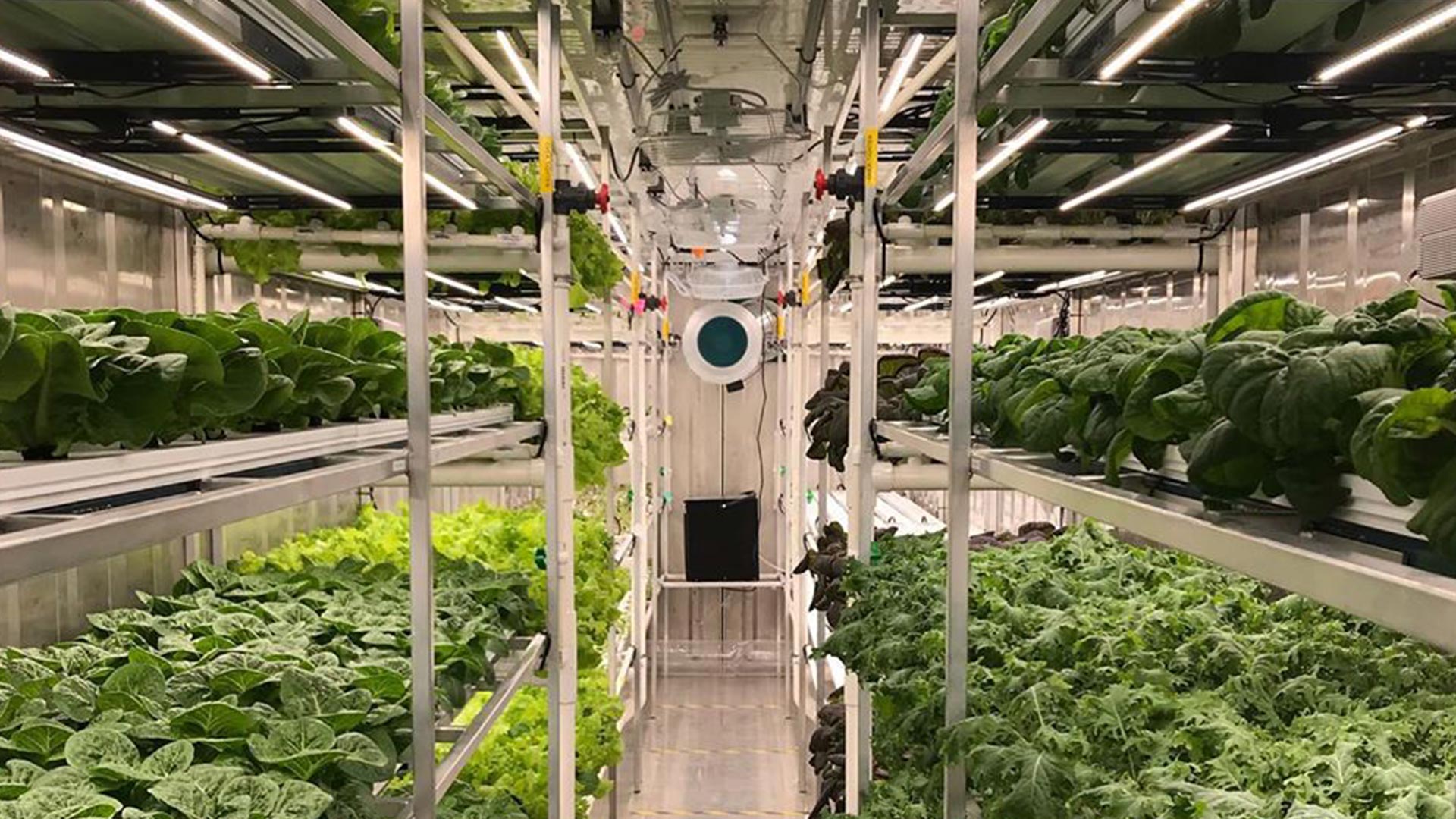 The opportunity has also supported Muswagon in more ways than one.
"If you go into the grow room you can just sit there and enjoy the greenery, especially when the LED lights come on. It's so peaceful," she said.
"I like spending time in there."
The duo says there is room to grow adding additional containers would give them the space to produce berries.
Sales from the current produce will go back into the community, but leadership says like with many new businesses it may take a couple of years to turn a profit.