'She's not responding': Life and death in Fort Frances, Ontario
---
Warning – This story contains video recorded in Fort Frances, Ont. that some people may find triggering.
---
It's a hot day in June and a few people are milling about the local soup kitchen.
Some are watching television.
Another makes a coffee.
But in behind the building a young First Nations woman has overdosed in her tent.
Her life hangs in the balance. The needle beside her.
Only no one knows.
At least not yet.
The Family Centre, which is run on volunteers and donations, opened five years ago and has been operating out of the old railway station for the last three.
In late April, clients of the centre started putting up tents in a space that's about two metres wide between the back of the building and a steel chain-linked fence.
"A lot are First Nations and can't go back to their communities, due to a breakdown in family units, due to drug use or there's no housing," says Traci Lockman, who founded the centre with Monica Sus.
"They've all experienced trauma to different degrees and, as a result of that, a lot of them have addiction issues."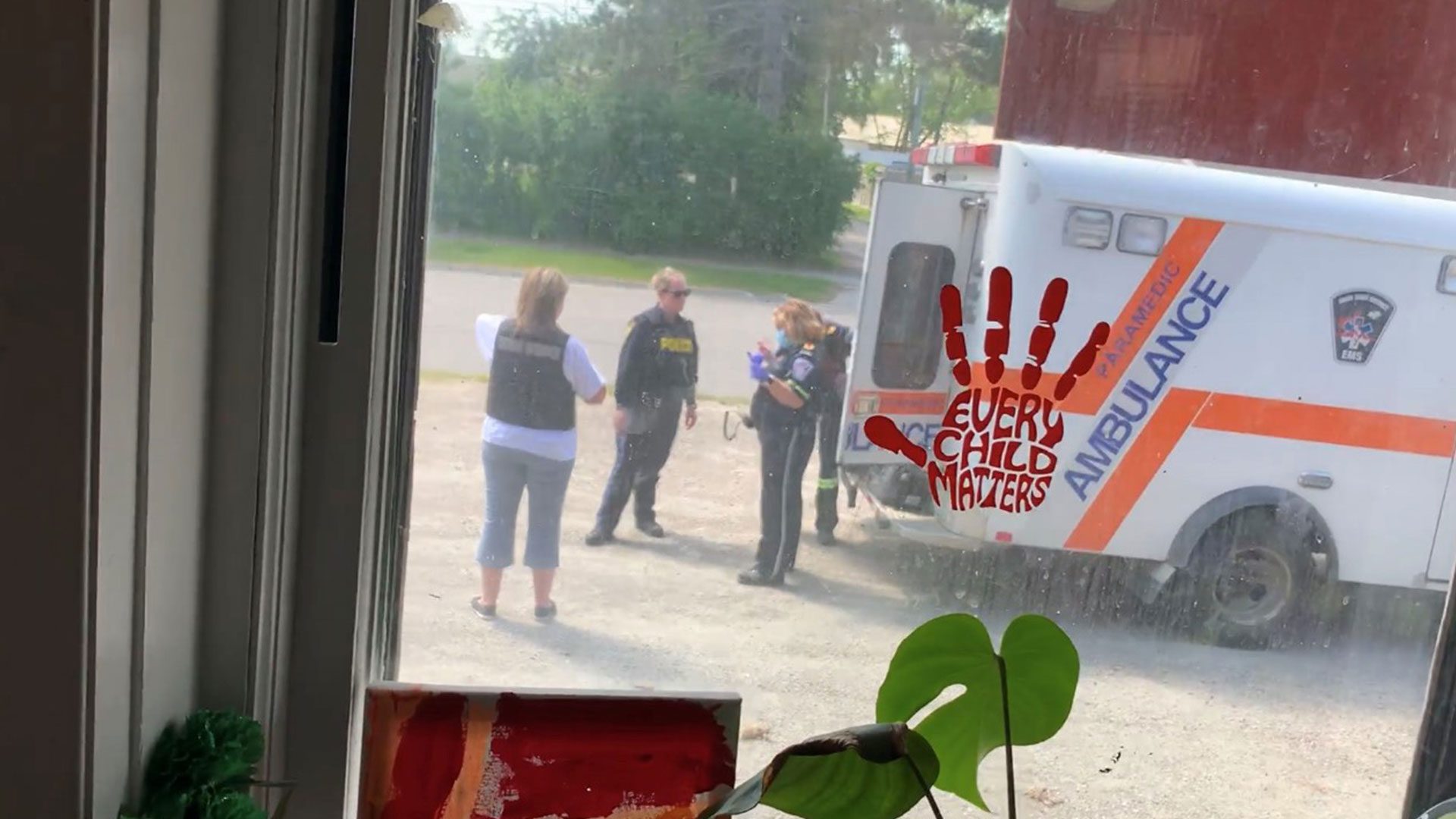 ---
First, the drug pushers came for them.
Then the predators.
"We're starting to hear about individuals in the area, that whole trafficking aspect. It's like it's evolving and a lot of these girls are vulnerable, they're dependent on drugs and they'll do whatever it takes to get them," says Lockman.
In fact, as APTN Investigates was arriving at the centre on June 20, Lockman was chasing a local man away.
"I don't know whether he was looking for sex or drugs. He's here often. We've kicked him off the property. We've called the police," she says.
(The Ontario Provincial Police later confirmed there's an active investigation into the man.)
APTN has only been on the ground for a couple hours but it's becoming clear what life is like for these broken people, some on the brink of death.
One bad hit.
And as a person begins to explain to APTN how they've been raped several times by a local man, Lockman bursts through the back door yelling that she needs naloxone.
Moments earlier a man called her to check on his daughter living in one of the tents.
Lockman found her unresponsive and facedown.
She rushes back to the woman's tent and the chain-linked fence rattles each time she quickly side-steps tents in the cramped space.
"Call 911, someone!" she yells out.
It's frantic and no one knows if the woman will make it.
Lockman administers a shot of naloxone.
"Is she okay?" a woman asks.
"No, actually, she's not responding," Lockman replies.
"Is she breathing? Got a pulse? Yeah, check her pulse."
A second shot brings the woman back.
Her legs wobble as they slowly walk her inside the building.
"She's been through a lot. Her mother died of an overdose two days ago," Lockman explains.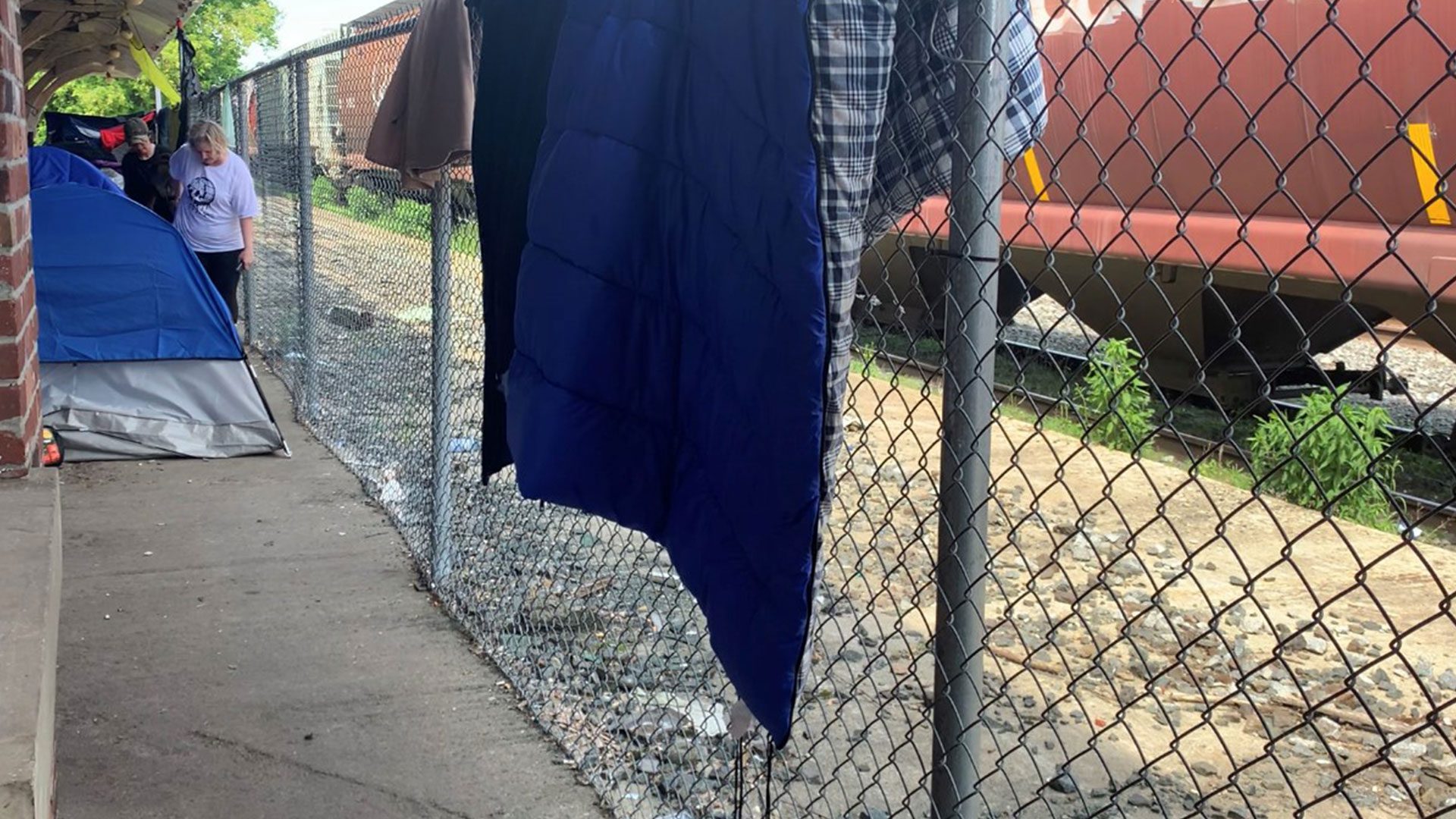 ---
Later the same day, a 17-year-old boy overdoses and is brought back with naloxone.
That boy lived in the child welfare system for much of his life.
Another lost child of Treaty 3 where the space between life and death can be measured.
It's just under two metres.
At least, for the people living in tents behind the old railway station.
Editor's note: Reporters Kenneth Jackson and Cullen Crozier were in Treaty 3 working on a larger story about sex trafficking to come out later this year. If you have experiences to share please email [email protected] or call 613-325-6073.