Former TRC chair encourages residential school survivors to save records
"You can save your IAP or ADR records for history, public education and research."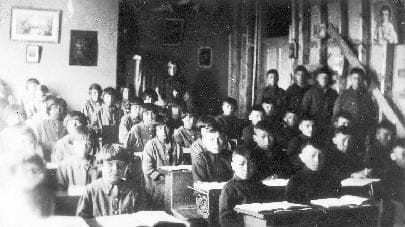 Former residential school students are being asked to make a decision about the fate of their confidential abuse claims.
They can keep, share or destroy their Independent Assessment Process (IAP) or earlier Alternate Dispute Resolution (ADS) records by filling out a form at the website Myrecordsmychoice.
Murray Sinclair, former chair of the Indian Residential Schools Truth and Reconciliation Commission (TRC), hopes former students opt to preserve their personal experiences.
"You can save your IAP or ADR records for history, public education and research at the National Centre for Truth and Reconciliation (NCTR)," he posted on his Facebook page.
"I encourage residential school survivors to do so by contacting the NCTR directly or following the links on the (website)."
The new website was created by the Indian Residential Schools Adjudication Secretariat, which co-ordinated IAP claims for serious physical and sexual abuse between 2007-12.

Murray Sinclair was former chief commissioner of the Truth and Reconciliation Commission. (APTN file photo.)
If former students do nothing their records will be destroyed on Sept. 19, 2027 – a deadline set by the Supreme Court of  Canada.
"The courts were clear that IAP and ADR records are private and confidential," Dan Shapiro, chief adjudicator of the Independent Assessment Process, said in a release.
"Claimants, and no one else, control their IAP and ADR records, and they alone have the right to decide what to do with them."
Four IAP records from each claim are being kept until that date: the completed application form, the audio recording and transcript of the testimony, and the adjudicator's decision.
Former students can request their records online or by calling the Secretariat toll-free at 1-877-635-2648.
The Secretariat said more than 38,000 former students submitted claims to the IAP.
It said 99 per cent of those claims have been resolved, with remaining claims expected to be wrapped up by 2020.
The IAP was established under the Indian Residential Schools Settlement Agreement, the largest class-action settlement in Canadian history. The ADR was the predecessor of the IAP.
Meanwhile, the NCTR is located at the University of Manitoba.
It already contains millions of records about residential schools, including statements from former students and other records gathered by the TRC, historical documents, and information about former students and staff.