Foragers in N.W.T. looking to turn pickings into profit
---
The Tlicho government is providing monthly training on how to harvest and sell traditional medicines.
The instruction is being offered by Laughing Lichen, a wild foods and herbs manufacturing, foraging and training business in the Northwest Territories.
Valerie Mackenzie and Nico Richardson have been interning with the company for the past two summers.
"I think it's a really good opportunity, and it would be nice to see more people be interested," said Mackenzie, as she searched for raspberry leaves.
They're looking for first-year plants because the stocks and leaves are smooth before berries are produced.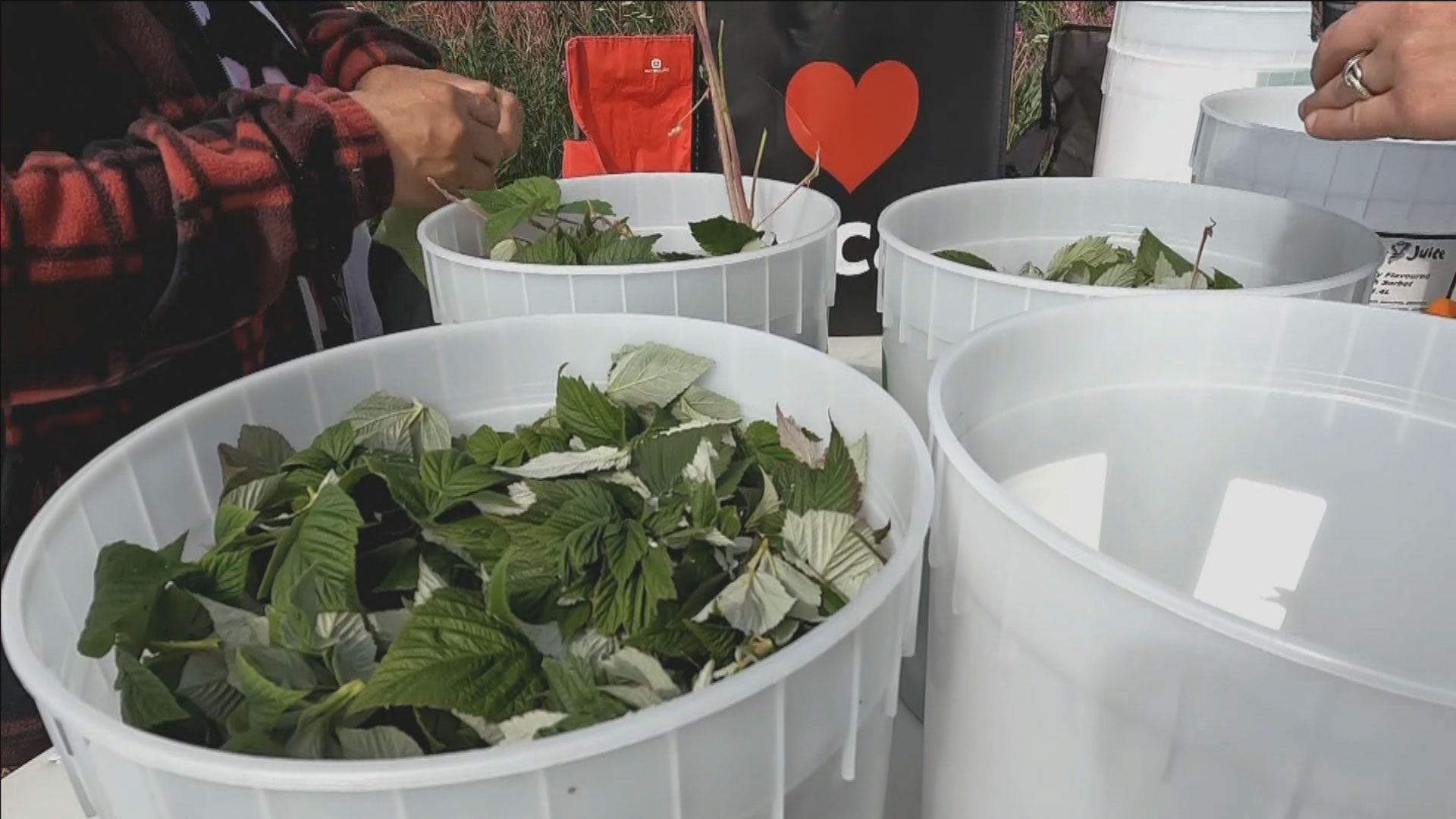 Buckets of young raspberry leaves picked in the N.W.T. Photo: Charlotte Morritt-Jacobs/APTN News
---
"We only grab 25 per cent of the plant so it can thrive," added Nico Richardson, another Dene First Nations forager.
"We don't want to overpick. That way the plant can come up in a few months and still be healthy."
Amy Maund, the founder of Laughing Lichen, said some past participants in the course have gone on to sell their own wild-crafted goods.
"The community harvesting days or foraging days we are doing are more of an economic stream, so we're trying to see if anyone is interested in becoming a forager," she said.
"Not only for Laughing Lichen, but maybe to start their own business and foraging around their community and making their own products."
Thanks to growing interest in the craft, the company and the Tlicho government are working on creating a wild medicine field guide in the traditional language of Tlicho Yati.