Fight over child welfare in Thunder Bay heading back to court after Ford government decision
Dilico has to begin transferring children back to Tikinagan in May unless courts decide otherwise.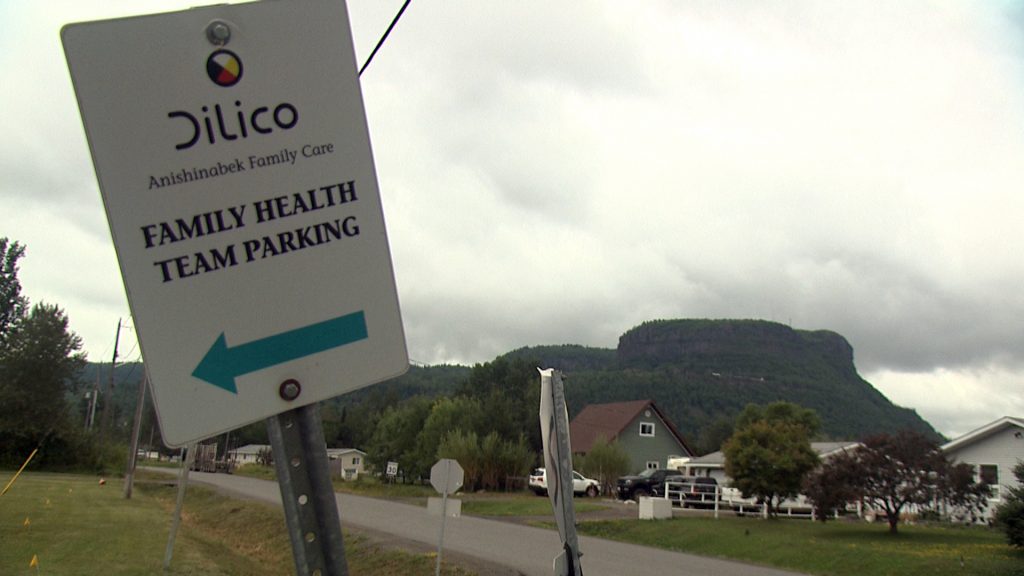 A long-standing turf war between two First Nation child welfare agencies fighting over Thunder Bay is heading back to court after the Ontario government stepped in while both agencies were in mediation.
Dilico Anishinabek Family Care is seeking a stay of a Nov. 29 directive made by Minister Todd Smith that gave Tikinagan Child and Family Services jurisdiction of children in Thunder Bay that are from one of agency's 29 First Nations in northwestern Ontario.
Dilico wants the stay in order to have a judicial review of the directive that comes into effect Jan. 30, 2020, which is when Tikinagan will begin accepting new referrals in Thunder Bay.
Children that fall under the directive, who are currently with Dilico, will begin transferring to Tikinagan in May. It's scheduled to take several months.
"The decision, if implemented pending the outcome of the (stay), would inflict irreparable harm on Indigenous children and youth residing in the City and District of Thunder Bay," Dilico alleges in its request for a stay filed in Thunder Bay court Dec. 17.
The ministry of children, community and social services wrote the agencies Aug. 20 saying Smith was "prepared" to issue a new directive to amend a previous decision made by the former Liberal government in the fall of 2017.
Both parties were also in mediation after years of fighting over Thunder Bay that began when Dilico first filed an application in Superior Court of Justice in June 2016 arguing it had exclusive jurisdiction of children in Thunder Bay.
A second application was filed by Dilico, after the death of Tammy Keeash, 17, in May 2017 in Thunder Bay who was under the care of Tikinagan, prompting the former Liberal government to issue its own directive later that fall siding with Dilico according to the court filings.
This battle was first reported by Nation to Nation in November 2018.
Both sides entered into mediation to develop an inter-agency protocol that was never finalized when Smith stepped in.
The ministry then wrote the agencies, again, Oct. 10 with a draft directive asking for their input. Dilico responded the directive would put children at risk as Tikinagan "lacks interagency protocols with other service providers" in Thunder Bay like police.
"Tikinagan has repeatedly failed to provide adequate services to Indigenous children and youth both in and outside of Thunder Bay."
Then the Smith's new directive arrived Nov. 29 "but did not provide any accompanying reasons," according to the court filings.
Deaths of children at both agencies have been well documented by APTN News, as have a number of issues both agencies face based on policies from the federal and provincial governments. Most of that reporting is captured in this Sept. 25 story.
Neither Dilico or Tikinagan responded for comment to this story.
The Ontario government provided APTN with the new directive which can be viewed here.
"It is the ministry's goal to support the delivery of strong, responsive, culturally appropriate child welfare services in Thunder Bay," said spokesman Trell Huether. "The ministry is taking steps to clarify service provision in Thunder Bay, and to help ensure that children and youth have the supports they require."
Dilico will continue to provide child welfare services to all First Nation, Metis and Inuit children in Thunder Bay that don't belong to any nation served by Tikinagan.
When asked why the ministry stepped while the matter was in mediation a spokesman said the ministry can't speak to matters before the court.
The stay application is scheduled to be heard Jan. 29, 2020 in Thunder Bay.
A date for the judicial review has not been scheduled.
-with files from Willow Fiddler