Female inmate in Saskatchewan approaching 8th week of hunger strike
More hunger strikes are planned in solidarity by inmates in Saskatchewan and Alberta, an advocate says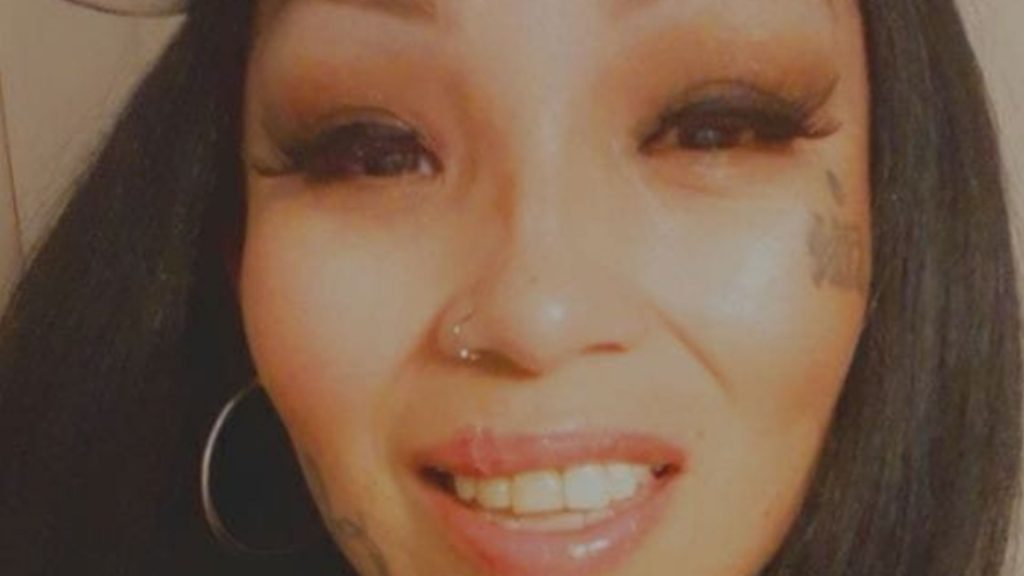 ---
Faith Eagle, a woman on remand in Prince Albert, Sask., has been on a hunger strike for nearly eight weeks, says the advocacy group Beyond Prison Walls.
Eagle has refused meals and consumed nothing but liquids in her cell at Pine Grove Correctional Centre since Sept. 19.
Sherri Maier, who speaks for Beyond Prison Walls Canada, says Eagle initially refused to eat because of what she said was poor first aid treatment provided to inmates, bad food and foul-smelling water.
Maier said Eagle, a Native American who is living in Saskatoon, also wants to draw attention to the death of First Nations woman Lynette Kakakaway, 33, in her cell on June 24.
APTN News left a message for Eagle in the Pine Grove facility but has not heard back.
In a news release the same day, Saskatchewan's Ministry of Corrections, Policing and Public Safety said employees "called EMS (Emergency Medical Services) who initiated life-saving measures, but the inmate was declared dead."
---
The ministry is also conducting an internal investigation, the release added.
Beyond Prison Walls Canada, which Meier launched in 2017, advocates for inmates and their families.
Eagle, who is Sisseton Wahpeton Oyate from South Dakota and was working in Saskatoon, is also refusing food over what Maier described as "racist" treatment by guards
"Their mandates are to provide rehabilitation, and I always (use) the term it's a correctional centre, so let's correct their behaviour," she said.
Maier said other inmates at Pine Grove had on Friday already joined Eagle in refusing to eat, and more were expected to follow suit at midnight Friday.
Pine Grove
Inmates at the Regina Provincial Correctional Centre and Saskatchewan Penitentiary in Prince Albert are also expected to stage strikes over the weekend, Maier added, noting inmates in Edmonton might join as well.
The Ministry of Corrections told APTN it knew about the growing hunger strike.
"The Ministry is aware that three inmates at the Pine Grove Correctional Centre are participating in a tray refusal," it said in an emailed statement. "The participating inmates are accepting liquids such as water, coffee, juice, Gatorade and Boost.
"The Ministry is monitoring the situation and working to ensure the health and safety of the participating inmates. Inmates participating in tray refusals receive continued medical supervision, including regular doctor check-ups."
Maier said Eagle went to the hospital to be treated for dehydration earlier this week, and is still committed to protesting inmates' living conditions and calling for the resignation of senior staff and a place for Indigenous inmates to hold traditional ceremonies.
On remand
Maier said Eagle, who has been on remand awaiting trial for five months, once worked for Str8 UP (STRAIGHT UP) in Saskatoon, an agency that helps offenders turn their lives around.
Maier said she did not know why Eagle was on remand.
A representative of the Saskatoon Tribal Council (STC) visited Eagle this week, Maier added, and Vice Chief David Pratt of the Federation of Sovereign Indigenous Nations also called her.
STC Tribal Chief Mark Arcand said some of the issues Eagle is raising are solvable.
He said STC recently signed an agreement with the provincial government to design and deliver an Indigenous-led program to help newly released female inmates transition back into their communities. Īkwēskīcik  iskwēwak, which means "turning their life around" in Cree, provides up to 18 months of intensive support to female offenders who are reincarcerated on minor offences, he said.
For ceremonies
Arcand agreed that a space for ceremonies was needed.
"This is one of the things we've been working on," he added in an interview. "…They have this in the federal penitentiary in Prince Albert. Because we have to remember, a lot of First Nations people, Indigenous people, have lost their culture due to residential schools.
"If this means they can find it through their system they are incarcerated in, that's a bonus.  I think at the end of the day it has to be a must, and we have to have that investment. This is how we have to change the system."
Hiring more Indigenous guards would be a longer-term goal, Arcand said.
"Whether you're Indigenous or non-Indigenous, (you) still have to follow rules inside of those facilities as correctional officers," he noted. "I don't know how quick the turnaround time would be to hire Indigenous people, but I think that's a reasonable request. They also have to get trained."
Editor's note: This story was updated on Nov. 9.