Feds should be held accountable for violence against Mi'kmaw fishery: MP
'They sat on their hands, and somebody could have been killed,' says Gord Johns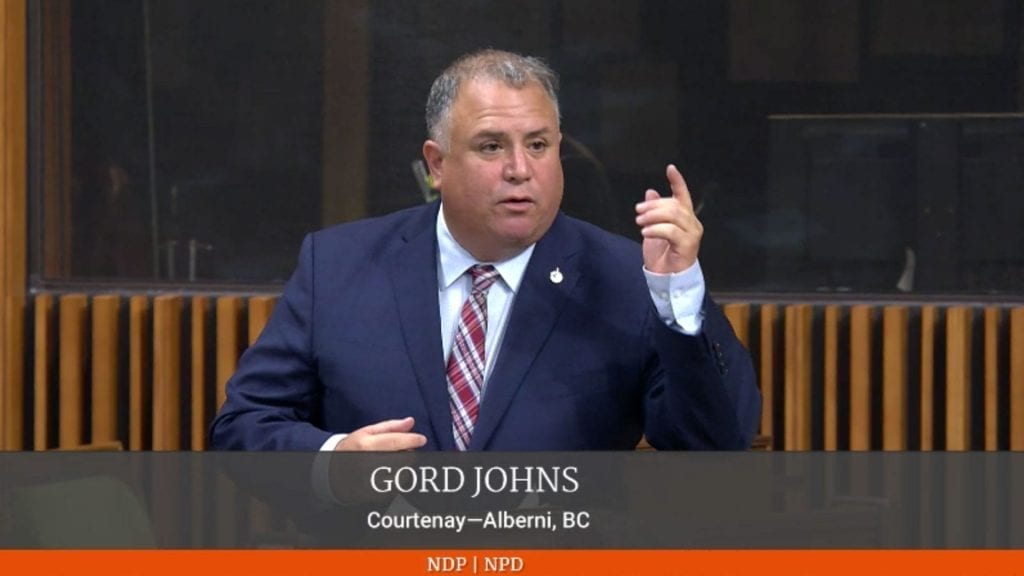 ---
The federal NDP fisheries critic says heads need to roll in Ottawa after an APTN News report revealed multiple federal agencies failed to protect Mi'kmaw lobster harvesters from violent vigilante actions officials knew were coming last September.
"It's at every level of government and every department that they failed to protect those fishers and their safety," said B.C. MP Gord Johns. "It's absolutely appalling."
APTN has obtained hundreds of internal government documents that reveal the Department of Fisheries and Oceans (DFO) knew southwestern Nova Scotia was a pressure cooker of building anger and frustration.
Chief Mike Sack warned them on Sept. 11, a week before the Sipekne'katik First Nation launched its moderate livelihood treaty fishery.
DFO was also independently aware of "heated" discussions in private Facebook groups. They knew specific details of planned industry protests before they occurred.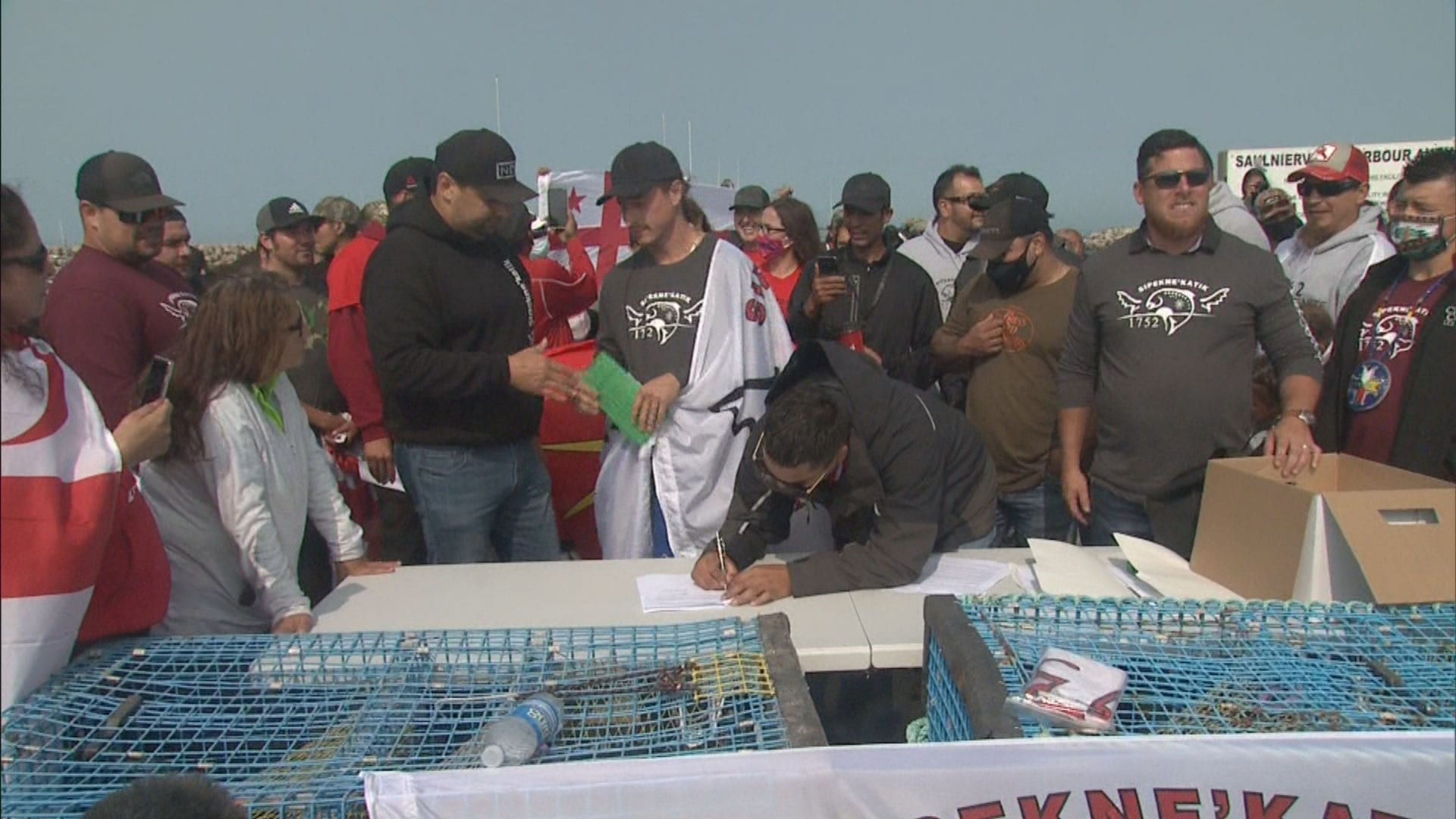 ---
Yet little was done to intervene. The Coast Guard wasn't called in until after a large fleet of Acadian commercial vessels began hauling Mi'kmaw gear out of the water.
"The minister has already said that systemic racism is a problem within DFO, and the documents uncovered highlight that this government has done little to address it," said Johns. "They sat idle. They sat on their hands, and somebody could have been killed."
Even while commercial harvesters were barricading entrances to DFO detachments with lobster traps almost daily, officers were more focused on policing Mi'kmaw harvesters, the records show.
"If that isn't systemic racism, what is?" the MP said. "For them to be fully aware of the risks associated with those Indigenous fishers going onto the water knowingly unprotected means, ultimately, they were responsible and negligent for protecting their lives and their safety."
---
Read More:
DFO, RCMP knew violence was coming but did nothing to protect Mi'kmaw lobster harvesters: Documents
Federal government agencies 'complicit' in violent attacks on Mi'kmaw harvesters: Chief
---
APTN broke this story on Feb. 10.
We requested interviews with RCMP Commissioner Brenda Lucki, Fisheries Minister Bernadette Jordan and Public Safety Minister Bill Blair on the same day.
They all declined. It forced us to bring the questions to Prime Minister Justin Trudeau at his Feb. 12 pandemic briefing.
APTN asked if he plans on holding anyone accountable for what amounted to a broad interagency failure to uphold public safety and security at sea.
"I think there are questions for all different jurisdictions and the police of jurisdiction involved in this. We've certainly worked very closely with the Mi'kmaq for the past many months to resolve this issue and bring non-Indigenous fishers along," the prime minister replied.
"It is unacceptable to have seen any form of violence and intimidation of Indigenous fishers in this situation, and people have questions that they are expecting answers to. And I am one of those people."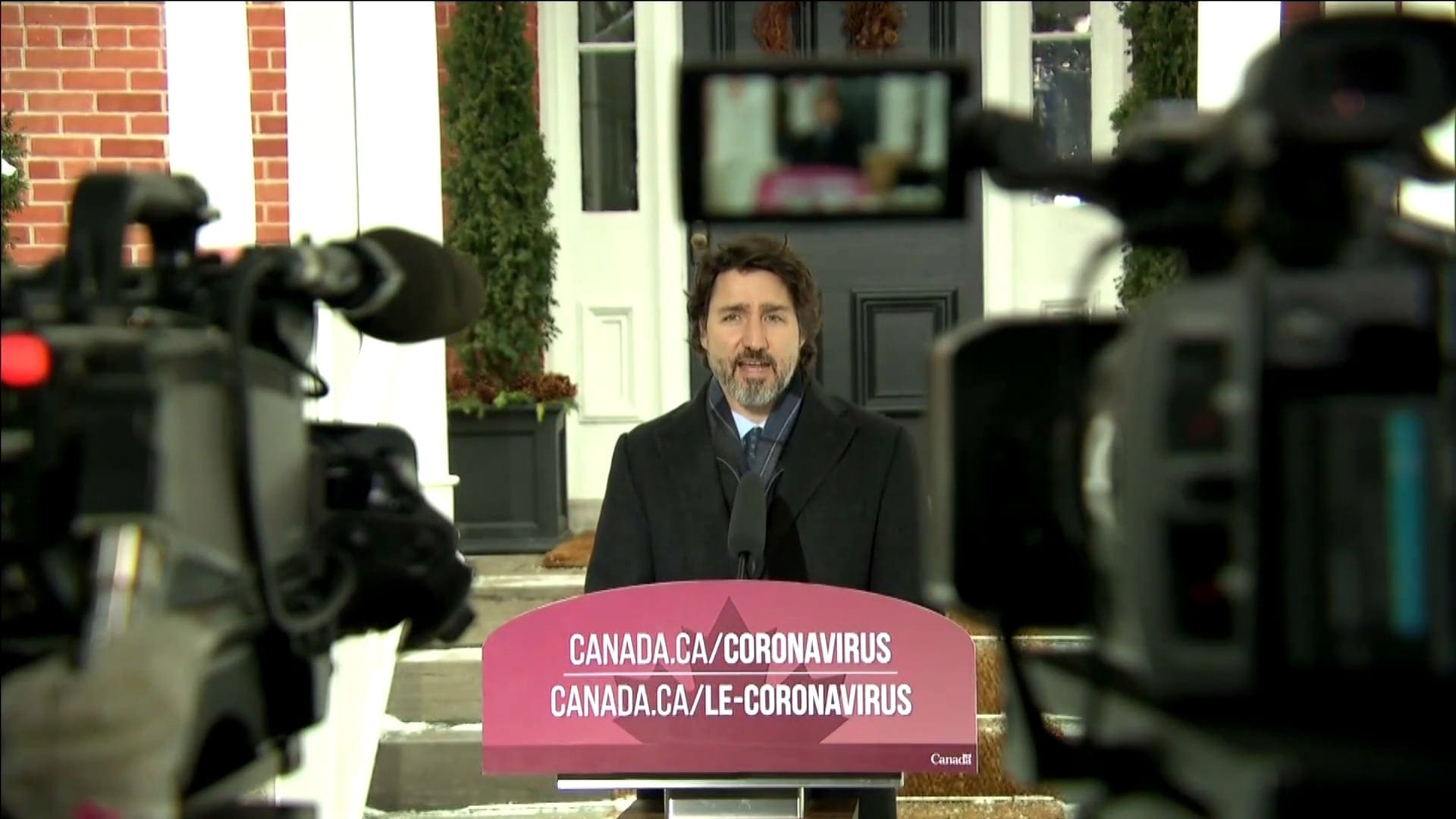 ---
Johns said this response is inadequate. He said the Liberals have shown a pattern of condemning systemic racism but not backing it up with action.
"He needs to stop deflecting. He needs to take accountability himself and tell Canadians what he's going to do about it so this doesn't happen again," said Johns.
"It's one thing for them to recognize the issue, but they have to take action. And they haven't done that and they're putting people's lives at risk."
A month after the fishery launch, Mi'kmaw harvester Jason Marr was barricaded inside a lobster pound that was later torched. His van was wrecked and lobsters stolen in a raid by some 200 industrial fishers.
Marr suggested the documents confirm what was clear to the naked eye: "They allowed it to happen."
A month before that, on Sept. 19, Coast Guard threat assessors identified the risk of protests turning violent as "likely."
In that document, called a decision brief, the Coast Guard indicated its operations had three constraints and two restraints.
"Coast Guard must not lead the conduct of law enforcement tasks," went one restraint.
The other is redacted.
The brief states the Coast Guard was preparing to provide additional vessels, crew and personnel to support the two leading departments – DFO and RCMP.
The Coast Guard was also preparing to conduct presence patrols but its role was limited to "observe and report."
DFO fishery officers were also issued a directive to "observe, record and report." A senior official explained he believed the situation had become too dangerous and volatile.
On Sept. 18, the RCMP only had one vessel on the water. DFO viewed gear destroying as vandalism, an issue under RCMP jurisdiction. The RCMP viewed wharf access as a DFO matter.
The vigilante protests against the Mi'kmaq ended up unfolding with virtually no law enforcement present.
"They were clear and unequivocal – and in the media – asking for support, outlining their safety was at risk," said Johns. "There's no surprise that something terrible happened."
The Vancouver Island MP raised Sipekne'katik's concerns in a Sept. 22 meeting with Jordan along with senior Coast Guard and DFO officials.
"We identified that we were concerned about the lack of safety and they said that their members were not trained and adequately equipped to protect the safety of the fishers and to mitigate any conflict on the water – both Coast Guard and DFO," said Johns. "From their lens, it was the RCMP that was responsible."
"We identified the gap in protection to the minister's office and all the senior bureaucrats, and they continued to sit on their hands during this time."
APTN also reached out to federal Conservative fisheries critic Richard Bragdon for comment. His office sent us a statement panning the government as well.
"The Minister's inaction has fueled violent tensions and negatively impacted coastal communities across the province," it said.
"Her failure to address this serious issue made it very clear that she won't take the necessary action to support coastal communities and ensure the safety of Nova Scotians."