Feds announce $321M to help communities deal with searches, impact of residential schools
Justice minister announces 'special interlocutor' to work with nations and government on search for unmarked graves.
---
Warning: This story deals with the residential school system. If you feel triggered, contact the National Indian Residential School Crisis Line 24 hours a day at 1-866-925-4419. The Hope for Wellness Line is also available in English, French and, upon request in Cree, Ojibway and Inuktitut. Trained counsellors are available by phone at 1-855-242-3310 or by online chat at hopeforwellness.ca.
---
The federal government announced $321 million on Tuesday for "Indigenous-led, Survivor-centric and culturally informed initiatives and investments" for communities that are continuing the search for children buried in unmarked graves during more than a century of the program known as residential schools.
The schools were used in an effort to assimilate First Nations, Inuit and Métis children into Canadian society by removing them from the care of their parents and communities.
Four federal ministers took part in the online announcement along with three Indigenous leaders, Elders and Kitigan Zibi Grand Chief John Boudrias.
"It certainly is encouraging to see these dollars being invested into this very, very important file and issue that all our Algonquin Peoples and all Indigenous Peoples are facing," Boudrias began. "It clearly shows that you have been listening."
According to the government, $83 million will be available for "community-led processes to search and locate burial sites as well as to commemorate and memorialize the children who died at residential school."
This money is in addition to the $27.1 million announced in the 2019 budget to implement the Truth and Reconciliation's (TRC) Calls to Action 72 to 76. The government said the total amount of money toward this initiative is now $116.8 million.
Justice minister announces special interlocutory to help guide government, nations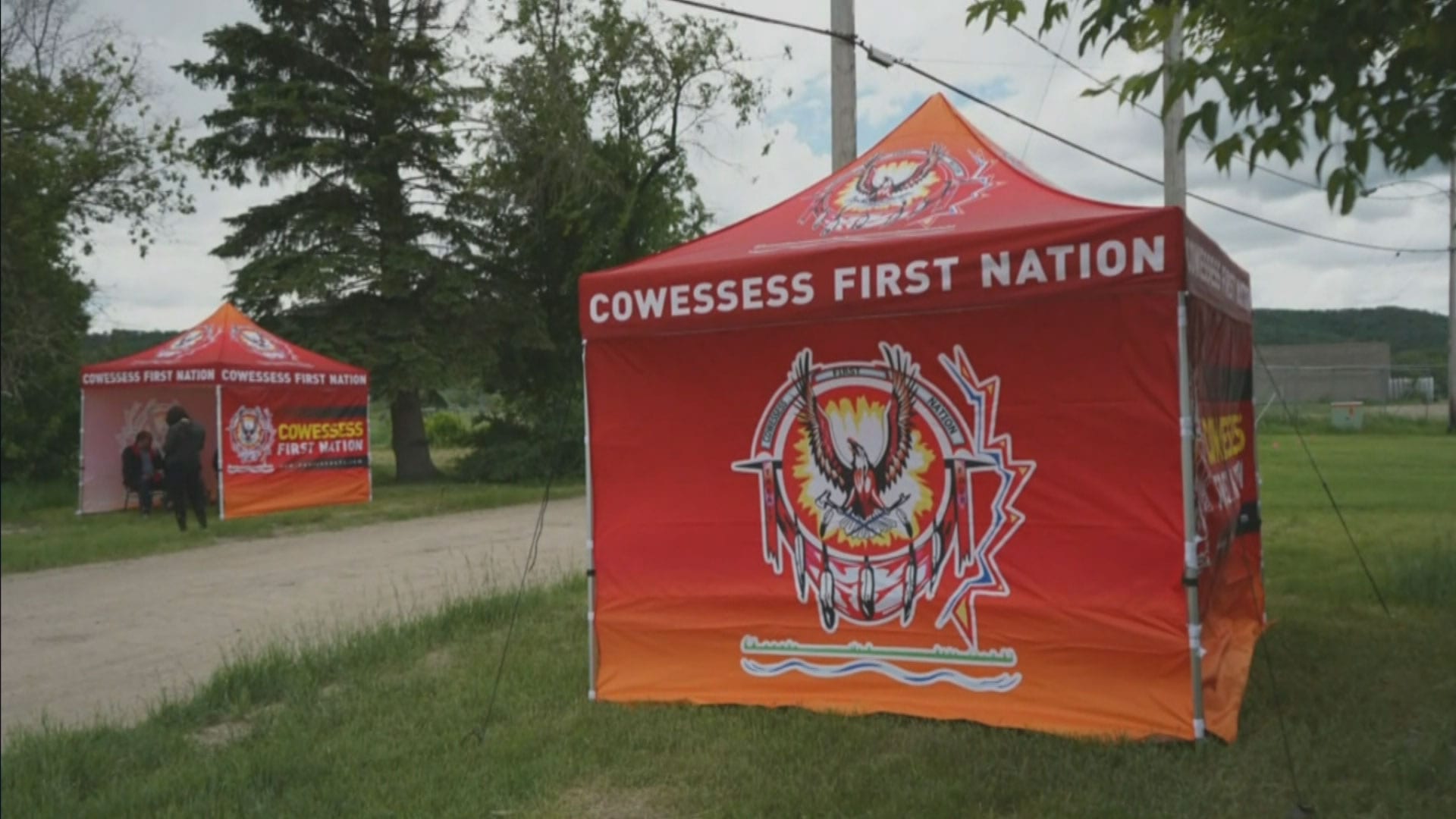 ---
Justice Minister David Lametti, who has been making announcements around Indigenous law reforms in recent weeks, announced that it's the "intention" of Canada to appoint a special interlocutor  "who will work with Indigenous Peoples, provincial and territorial governments; and communities to identify needed measures and make recommendations relating to federal laws, regulations, policies and practices surrounding unmarked and undocumented graves and burial sites at residential schools."
Lametti said the special interlocutory will not be able to participate in any future criminal investigation should one be called.
RoseAnne Archibald, national chief of the Assembly of First Nations, introduced her comments by stating that she can no longer "call them schools" and said the money was long overdue.
"I once again state, Canadian government policies, along with the church committed crimes against humanity, crimes against our children. Make no mistake, we are seeing evidence of genocide. The announcement today is long overdue. It's a long overdue step in acknowledging the devastating harm that these institutions have, and continue to have. Now is the time for accountability, action and healing."
Crown-Indigenous Relations also announced the creation of a National Advisory Committee (NAC) to advise communities and the federal government on the work to locate the burial sites.
According to the ministers, the special interlocutor and the NAC will "collaborate and draw from each other's expertise, and ensure that provinces and territories, as well as other relevant institutions such as churches are engaged."
"Good to be here on this day where we are embarking on a next step in this work that is necessary to respect the human rights of First Nations, Inuit and Métis Canadians," said Natan Obed, president of Inuit Tapiriit Kanatami.
"The announcements here today especially in relation to the process of how we will go through this together are necessary. The creation of a special interlocutory – we look forward to working with First Nations and Metis leadership as well as the government of Canada to give this particular structure the ability to do good work and to get the end result that we all want."
Obed said he looks forward to working with the NAC to "give respect" to the children who are being searched for.
"As a country we have a lot of work to do to properly respect First Nations, Inuit and Métis, and I do hope that we can use this day as a way to understand how to be respectful, kind and loving to one another between Indigenous and non-Indigenous people in this country."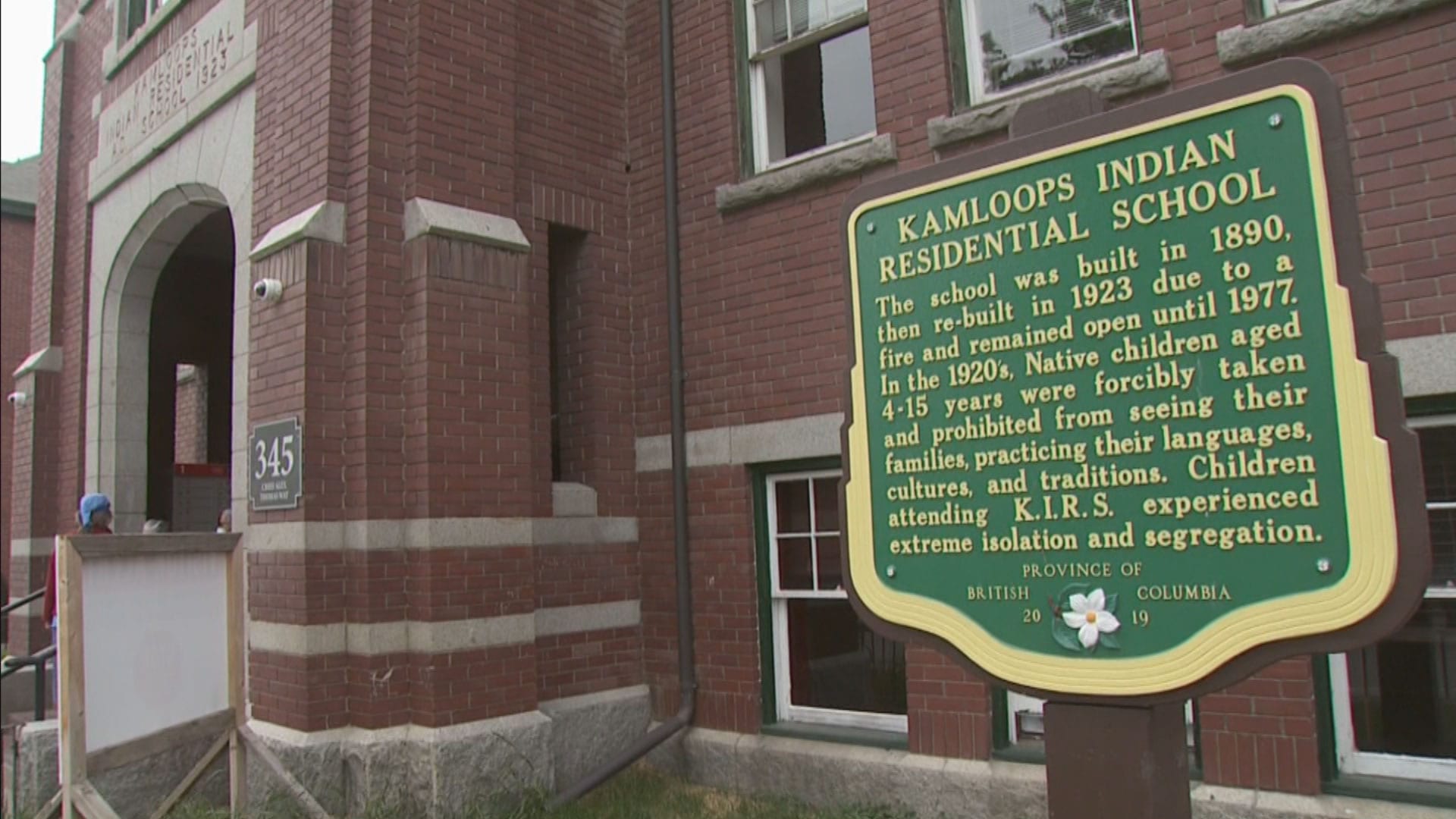 ---
Also announced Tuesday is money to deal with former school buildings.
Across the country communities are looking at how to deal with the structures that housed approximately 150,000 children that filtered through the system.
Some of the buildings have burned to the ground, some were demolished, while others still stand. Canada said it's putting $100.1 million over two years towards helping communuties draw up plans to manage them.
"To access this support, as well as support for the location, commemoration and memorialization of remains, communities can apply through the Residential Schools Missing Children – Community Support Funding Program," according to the government.
Money for national monument
Canada announced another $9.6 million over three years to support work to "ensuring that the tragic history and ongoing legacy of residential schools is never forgotten."
This is on top of the $13.4 million already announced, the government said.
"Furthermore, $20 million in new funding will be set aside to build a national monument in Ottawa to honour Survivors and all the children who were taken from their families and communities."
David Chartrand, president of the Manitoba Metis Federation, also applauded the government announcements.
"It shows that this is a very important file for this government and this country because we have four ministers joining us today and it's sending a message that this is a priority for the prime minister and a priority for this government," Chartrand said.
"This country is on a journey together. It took us over a century to get here and it will take us many decades to get past this. I ask all Canadians to join us in this journey because it's going to take us time."
Unmarked graves have been front and centre in conversations across the country since May 27 when Tk'emlúps te Secwépemc Nation in B.C. announced that the bodies of 215 children had been discovered on the Kamloops site using ground penetrating radar.
Since then, former sites across the country have announced similar discoveries including the former Marieval Indian Residential School in Saskatchewan where 751 unmarked graves were discovered.
The TRC wrote in its final report there were approximately 4,100 unmarked graves at more than 130 former schools across the country.
Residential schools operated from the 1870s until the 1990s when the last school closed.
The federal government financed the system that was operated mainly by the Catholic and Anglican churches.
The government has set aside Sept. 30 as the National Day for Truth and Reconciliation for survivors, families and communities.