Feds announce $11B towards housing, reconciliation and residential school support
Canada says it acknowledges that climate change has "exacerbated existing vulnerabilities" for Indigenous Peoples.
---
After two years of "teetering on the brink," Finance Minister Chrystia Freeland believes the federal government's 2022 budget proves the country "has come roaring back."
"We bent, but we did not break," Freeland said while presenting the budget in the House of Commons on Thursday afternoon.
Canada was dealt a full hand of issues and concerns in 2021.
Aside from mitigating the ongoing effects of the COVID-19 pandemic, the federal government faced a damning UN climate change report, two multi-billion-dollar settlement agreements in Indigenous-led class-action suits, the ongoing unravelling of Canada's residential school legacy, as well as what Freeland called the "deepest recession since the 1930s."
So for the 2022-2023 budget, the Liberals are investing substantially in affordable housing, fighting climate change, boosting the "green transition," and continuing to grow the economy.
According to budget documents, Canada will invest $11 billion over six years to help Indigenous communities "grow and shape their futures" – $2.8 billion of which can be spent in 2022.
---
Read: 
Budget 2022 – A Plan to Grow Our Economy and Make Life More Affordable
---
This investment falls far short of the amount projected by Indigenous organizations like the Assembly of First Nations, who requested between $40 and $60 billion for Indigenous affairs for the 2022-2023 period.
However, Canada is promising to make a number of legislative changes that will impact First Nations, Inuit, and Métis Peoples – including investments to ensure "full implementation" of the United Nations Declaration on the Rights of Indigenous Peoples (UNDRIP).
They've also announced they'll be working to amend – or fully abolish – government policies that no longer "meet the needs of First Nations," such as the "First Nations Land Management Act," and the "Safe Drinking Water for First Nations Act."
"We need to continue to face up to the sins of our past, and ensure that Indigenous peoples in this country are able to live dignified and prosperous lives," Freeland added in her address.
Here's a detailed look at the year's investments.
Housing
According to Freeland, the 2022-2023 budget contains "the most ambitious plan that Canada has ever had" regarding housing.
The government is pledging to double the number of homes built in the next 10 years and will create a "fairer" market for Canadians by temporarily barring foreign investors from investing in Canadian real estate.
They're also shelling out $475 million over the next year to provide a one-time $500 payment to those "facing housing affordability challenges" – though details of that one-time payout will be announced at a later date.
In their budget documents, the federal government also acknowledges housing as a "critical element" for improving health and social outcomes for Indigenous communities.
As a result, they'll be investing approximately $4 billion over seven years to "improve and expand" housing for Indigenous Peoples in Canada.
It includes "$2.4 billion over five years to support First Nations housing on reserves; $565 million over five years to support housing in First Nations Self Governing and Modern Treaty Holders communities; $845 million over seven years to support housing in Inuit communities; and $190 million over seven years for housing in Métis communities."
This also includes the construction of affordable housing in the north. An investment of $150 million will be split between Nunavut, Northwest Territories, and the Yukon over the next two years to ensure follow-through.
An additional $300 million will be invested over five years to co-develop and launch an "Urban, Rural, and Northern Indigenous Housing strategy."
"There is no silver bullet which will immediately, once and forever, make every Canadian a homeowner in the neighbourhood where they want to live," Freeland said.
"We will need to continue to invest, year after year after year, in building more homes for a growing country."
Residential schools
The 2022-2023 budget contains a list of measures to be taken to assist in the ongoing searches of former residential school sites.
A total of $4.7 billion will be invested to "support communities as they cope with their past and build a future where Indigenous children can thrive," according to the budget's chapter on Reconciliation.
Of that amount, approximately $209 million is earmarked to help communities "document, locate, and memorialize burial sites at former residential schools," build a new National Centre for Truth and Reconciliation, and "ensure complete disclosure of federal documents related to residential schools."
An additional $25 million over three years will fund the digitization of documents relating to residential schools.
The federal government is also allocating $10.4 million to Justice Canada to appoint a "special interlocutor" to improve existing federal laws to better protect unmarked burial sites.
Just over $5 million will go to the RCMP to support "community-led responses" to unmarked burial sites over the next five years.
"The announcements of these mass burial sites have brought up painful memories and triggered suppressed traumas within Indigenous communities," reads a statement in the budget booklet.
"The federal government will continue to be there to support communities as they respond to and heal from intergenerational trauma."
Health and wellness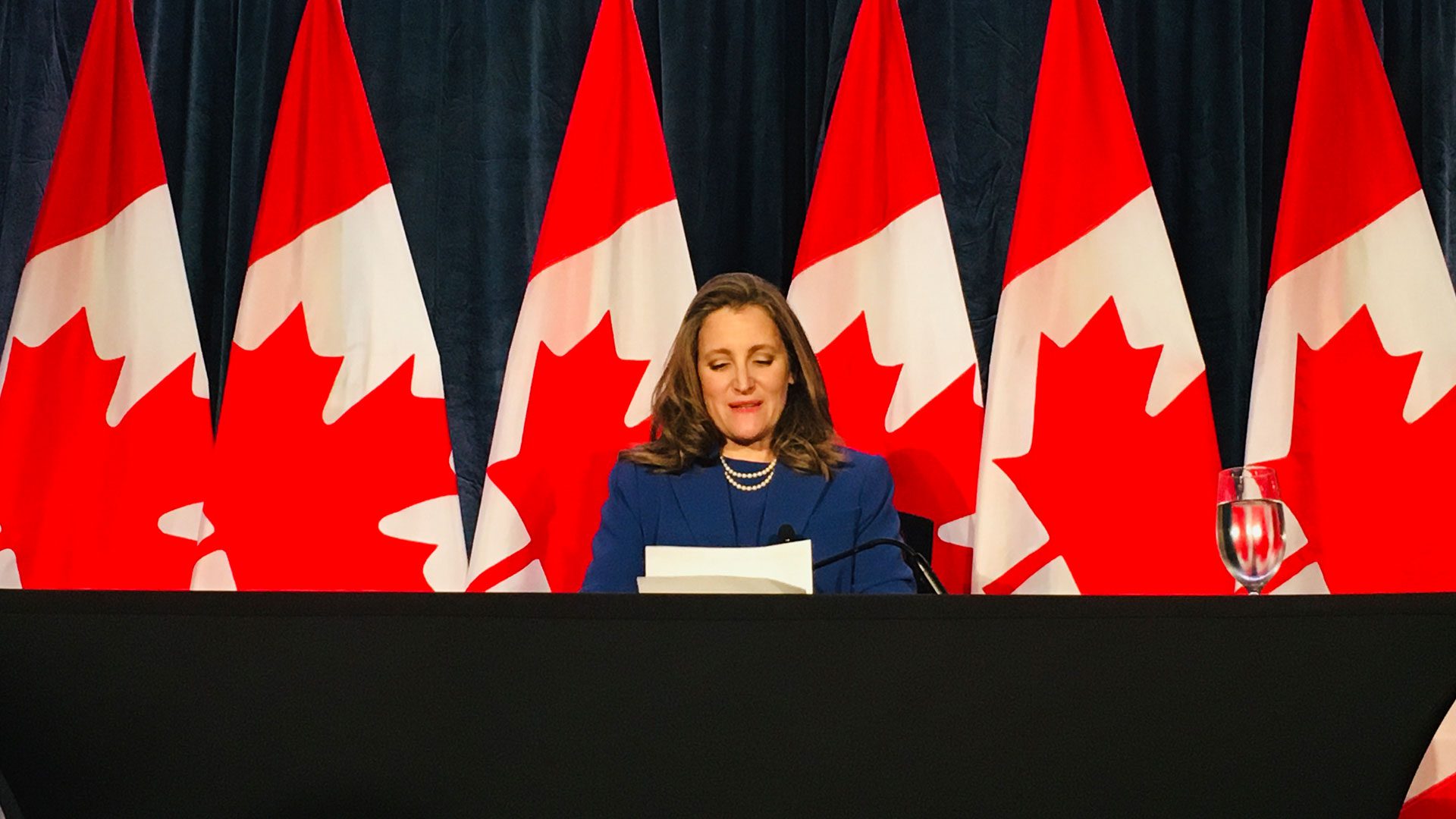 ---
Canada says it's continuing to undertake the "significant task" of creating high-quality and culturally-relevant health care a reality post-pandemic.
In the introduction to the budget's chapter on "Strong Public Health Care," the federal government outlines the need to recruit more doctors and nurses, expand access to mental health care, and build on "the successes of increased virtual care," among others.
As part of the health-care investments, Indigenous Services is set to receive $190 million to their "Indigenous community support fund," which helps mitigate the ongoing impacts of COVID-19.
"Remote and isolated" First Nations will be receiving $268 million from the federal government to improve the delivery of health services, and doctors serving rural and remote communities will benefit from a $26 million increase in "loan forgiveness."
Joyce Echaquan's death at Joliette Hospital in Quebec back in September 2020 ignited calls for both the federal and provincial governments to invest in cultural security in health care.
On that note, the 2022-2023 budget reserves $227.6 million over two years to maintain "trauma-informed, culturally-appropriate, Indigenous-led services."
Canada will also provide $20 million in funding over five years to support additional research on the long-term effects of COVID-19, as well as the "wider impacts of COVID-19 on health and health care systems.
Child Welfare
Missing from the 2022-2023 budget documents is the $40 billion child welfare settlement agreement, which was accounted for in the "Fall Economic Statement" released in late 2021.
According to the budget overview, the feds are still working to "finalize settlements" to deliver on the agreement-in-principle reached following the Canadian Human Rights Tribunal ruling which found the federal government had systemically discriminated against First Nations, Inuit and Metis children by "willfully and recklessly" underfunding specific services.
"Jordan's Principle," the policy at the heart of that Human Rights Tribunal Ruling, did receive a boost in this most recent budget – $4 billion pledge over six years to continue its implementation.
But the heftiest investment in Indigenous child welfare for the 2022-2023 period is the $87.3 million pledged over three years to help communities create and maintain their own child welfare policies under federal Bill C-92.
For example, $340.8 million over ten years will be invested to support Wabaseemoong Independent Nations' exercise of jurisdiction over youth protection and child welfare services.
Clean drinking water
Another omission from the 2022-2023 budget is the projected $8 billion payout as part of a class-action suit regarding long-term, on-reserve boil water advisories.
But according to the budget, the overall drinking water situation is improving – despite missing their initial 2021 target to lift all long-term boil-water advisories in communities across Canada.
Indigenous Services Canada (ISC) data indicates 131 long-term drinking water advisories have been lifted since 2015, and "initiatives are underway" to resolve the remaining 34.
To this effect, the government is allocated $398 million over two years to ISC to "support community infrastructure on-reserve."
At least $247 million of this amount will be directed toward water and wastewater infrastructure, according to the budget outline.
Environment, climate change, and industry
Freeland, in her House of Commons address, referred to climate action as an "existential challenge."
"In the largest economic transformation since the Industrial Revolution, the world economy is going green," she explained.
"Canada can be in the vanguard, or we can be left behind." 
In the budget's Indigenous-specific environmental chapter, Canada acknowledged that climate change has "exacerbated existing vulnerabilities" for Indigenous Peoples.
In response, they're injecting $29.6 million for the co-development of an improved "Indigenous Climate Leadership Agenda."
However, according to budget documents, helping Canada's economy reach net-zero emissions by 2050 will mean the extraction and use of so-called "critical minerals."
In the 2022-2023 budget, Canada concedes that "many natural resource projects are located in or near Indigenous communities."
To this effect, they're allocating $104 million over five years to Natural Resources Canada to develop a "Natural Benefit-Sharing Framework," including a $25 million boost for "early engagement" and "capacity-building" to support Indigenous participation in critical minerals projects.
Increasing involvement and oversight is a key theme under the "Natural Resource Projects" banner in the budget's Indigenous-specific chapter.
The Trans Mountain Pipeline project, for example, will "generate billions in cash flow," according to the budget.
As a result, Natural Resources Canada will receive $27.9 million for "Indigenous Advisory and Monitoring Communities" to provide "informed advice" on Line 3 and Trans Mountain pipeline projects.
"The federal government has been engaging with the Indigenous communities along the project corridor and Marine shipping route and will announce, later this year, the next steps toward their participation in Trans Mountain," according to the budget document.
And, finally, there is a budget line item offering post-COVID relief for Indigenous business owners too, as "more than 75 per cent of businesses surveyed by the Canadian Council for Aboriginal Business reported decreases in revenues as a direct result of the pandemic."
To support small and medium Indigenous-run businesses, the 2022-2023 budget proposes to "forgive up to 50 per cent of the COVID-Indigenous Business Initiative loans" that supported businesses during the pandemic.
MMIWG
Unlike in 2021, the 2022-2023 budget does not offer a specific section with measures addressing the calls to action outlined in the final report of the National Inquiry on Missing and Murdered Indigenous Women and Girls.
Last year, Canada earmarked $2.2 billion over five years to "respond to the tragedy" of MMIWG.
However, other line items in the 2022-2023 budget touch the issue tangentially.
For example, Canada is pledging $539 million over five years to "enable provinces and territories to supplement and enhance services and supports within their jurisdictions to prevent gender-based violence and support survivors."
According to the budget booklet, a "National Action Plan to End Gender-based violence" is also forthcoming.
Another omission from the budget tabled on Thursday is funding for measures to reduce the overrepresentation of Indigenous Peoples in Canada's prison system.
It did, however, add a line item under the heading, "Enhancing Legal Aid for Those Who Need It" committing $60 million in 2023-24 to increase the federal contribution to criminal legal aid services.