36-day federal election does little to change makeup of Parliament
A number of Indigenous MPs were elected in country's 44th general election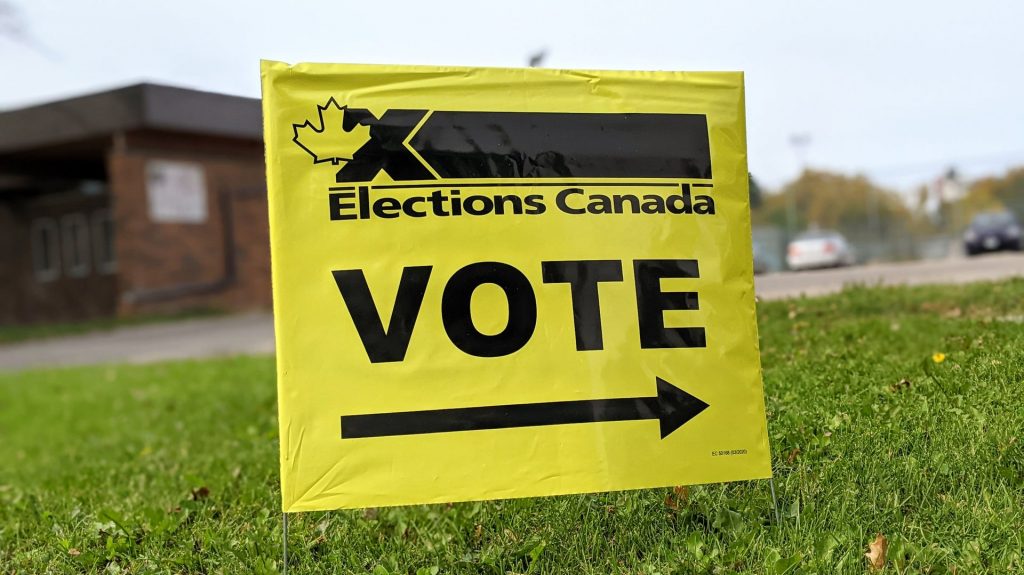 ---
Jaime Battiste was among the first Indigenous candidates elected in Monday's federal vote – adding to a list of firsts he's chalked up in his short political career so far.
The incumbent for Sydney-Victoria (LIB) in Nova Scotia made history in 2019 as the first Mi'kmaw MP ever to sit in the House of Commons.
Now, in another first, he faced a Mi'kmaw challenger in the 2021 campaign – Jeff Ward of the NDP – who finished third. It was the first time two Mi'kmaw candidates ran in the same riding.
A record number of Indigenous candidates put their names forward in an election many felt was unnecessary.
Prime Minister-elect Justin Trudeau took a gamble – and considerable heat – sending Canadians to the polls during the fourth wave of the deadly COVID-19 pandemic.
---
In the end, he matched his party's minority at 157 seats (the unofficial tally at the time this story was published) – 13 short of what he needed for a majority.
He did acknowledge Indigenous Peoples in his acceptance speech, saying Canadians voted to come together "for our shared journey on our path to reconciliation."
Late Monday, Erin O'Toole's Conservatives were leading or elected in 121 seats, the same as in 2019. Jagmeet Singh's NDP were leading or elected in 29, a gain of five seats, while Yves-François Blanchet's Bloc Québécois was down three at 29.
The Greens, which elected three MPs in 2019, were down to two.
"I'm glad we spent $600 million for such a drastically different outcome," quipped Michael Champagne, a First Nations activist in Winnipeg who was part of APTN News' election show.
---
Of 77 candidates who identified as First Nation, Inuit or Métis, it was a nail-biter to see if they would best the record of 10 Indigenous candidates elected in 2019.
Inuk Yvonne Jones (LIB) kicked things off with a win in Labrador, claiming her riding for the fourth time.
From east to west, Jones was followed by Battiste, then incumbent Simon-Pierre Savard-Tremblay for the Bloc Quebecois, a member of the Huron-Wendat Nation.
Liberal Métis incumbent Marc Serré and Conservative Métis rookie candidate Adam Chambers were voted in again in Ontario.
While Métis incumbent Dan Vandal (LIB) and First Nation incumbent Leah Gazan (NDP) won in Manitoba.
And rookie Inuk candidate Lori Idlout held on to Nunavut for the NDP.
"Congratulations to our new Member of Parliament Lori Idlout. I know you will make Nunavut proud," said Nunavut MLA Adam Arreak Lightstone on Idlout's Facebook page.
"I hope I will have an opportunity to work with you over the coming years."
---
Early Tuesday, Vance Badaway (LIB-Métis) retained his seat in Ontario. And newcomer Blake Desjarlais (NDP-Métis) defeated Tory incumbent Kerry Diotte in Alberta.
Métis Michael McLeod (LIB) was re-elected in the Northwest Territories. And Métis incumbent Marc Dalton held onto his riding in B.C. (CON).
That makes 12 Indigenous MPs in the 338-seat Parliament – two more than in 2019.
Wayne Garnons-Williams, a First Nations lawyer and political pundit from Saskatchewan, said it was important for Indigenous voters to next keep an eye on the Liberal Throne Speech, budget and contents of ministerial mandate letters Trudeau bequeaths new cabinet members.
"Hopefully we'll still see the same priorities that the previous Trudeau governments have had with Indigenous Peoples and priorities," he told APTN's election broadcast.
Meanwhile, mail-in ballots wouldn't be counted in the 44th general election until Tuesday.
Elections Canada said 1,267,014 ballots were mailed out and 951,039 returned as of Sept. 20
Elections Canada also reported in-person voting increased significantly from 2019, with approximately 5,780,000 votes cast between Sept. 10 and 13.
Editor's note: The story was updated Tuesday after ridings with Indigenous candidates reported final (yet unofficial) results – pending mail-in ballot counts and potential challenges. 
It was corrected Wednesday to change Vance Badaway's party to LIB from CON.
It was adjusted Thursday to add two more Indigenous candidates.