200 students died at 46 day schools in Canada, federal documents reveal
APTN News obtained hundreds of pages about day schools operating between 1916 and 1996.
---
Warning: This story contains details about Indian Day Schools that may be upsetting. The Hope for Wellness Hotline can be reached 24 hours a day at 1-855-242-3310 or online at www.hopeforwellness.ca
---
A package of student records, internal memos and inspection reports obtained by APTN News shows 200 Indigenous students died at 46 federal and provincial Indian day schools across the country. 
The 619 documents cover the period between 1916 and 1996, and provide a rare glimpse into the inner workings of the day school system in Canada that first began in 1864.
The government operated day schools on First Nation reserves in every province and territory (except Newfoundland and Labrador) as part of an assimilation plan disguised as education in partnership with non-Indigenous religious orders.
When residential schools opened later, day school students were funnelled to classes there.
The documents represent only 14 per cent of the 699 day schools established under the Indian Act. 
So the actual number of student deaths could be much higher.
---
Crown-Indigenous Relations and Northern Affairs Canada provided the documents in response to an access to information request from APTN seeking the number of children who died at federally and provincially run day schools.
Why the government released information on only 46 schools was not explained.
An estimated 200,000 First Nation, Inuit, Métis and non-status Indian children were forced to attend these so-called schools, but allowed to live with their parents and remain in their communities.
Day schools students were not included in the work of the Truth and Reconciliation Commission (TRC) or compensated through the Indian Residential Schools Settlement Agreement (IRSSA) of 2006. 
But like residential school students, day school survivors experienced similar trauma. 
Many of them are now eligible for compensation from two day school class-action settlements: the Federal Indian Day School Class-Action agreement that opened in 2020 and the Day Scholars Class Action settlement of 2021.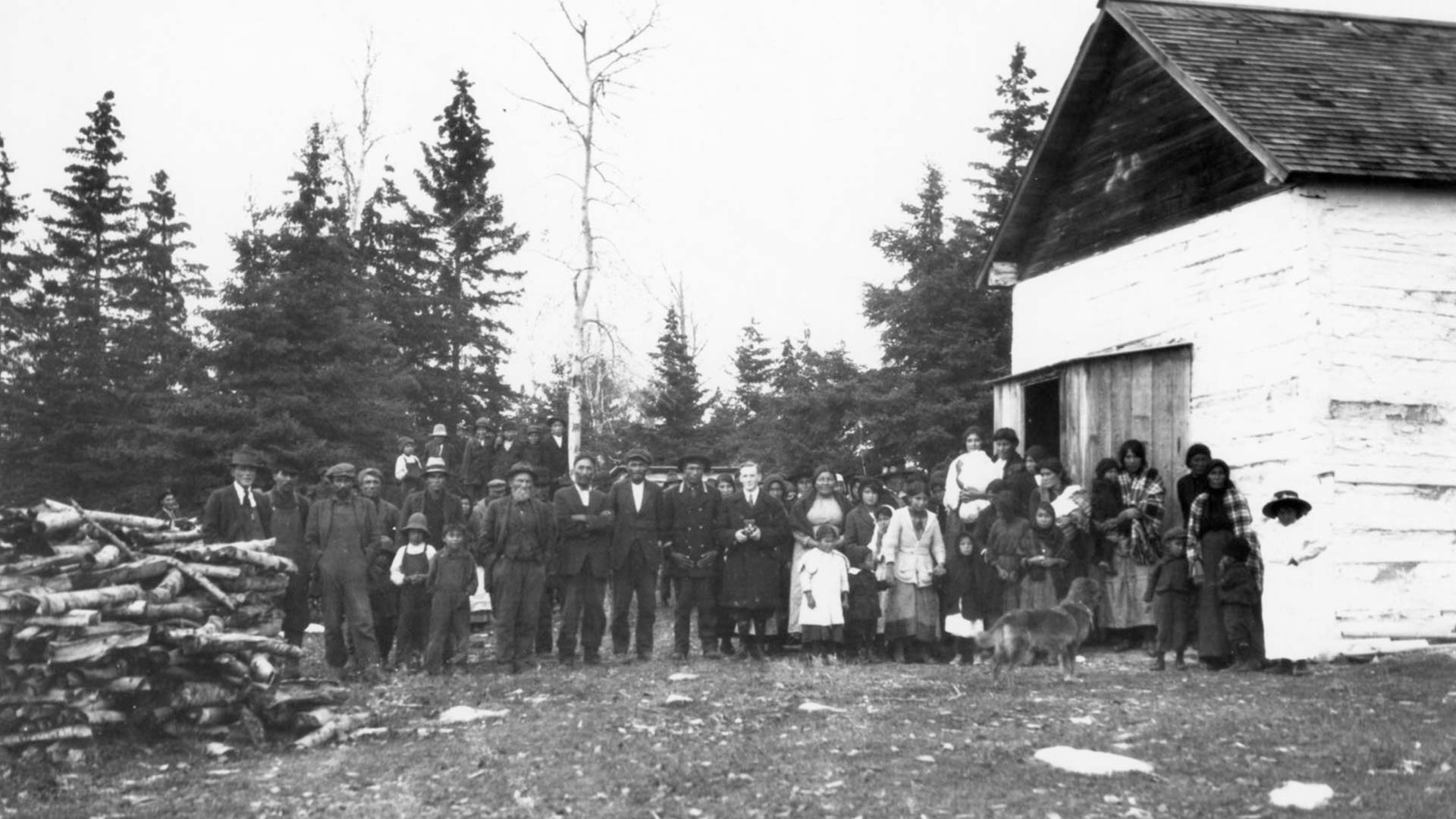 ---
The documents received by APTN report the deaths of 200 students in a casual way.
Only a handful are identified by name, while a few others are blanked out.
"One student died of injuries in this gymnasium from another cause last year and another student received a broken arm in the gym this week," said a memo requesting lighting repairs at the Lake St. Martin Day School in Manitoba's Interlake in 1983.
"We seem to be having some bad luck here and it is recommended that the principal's concern about the possibility of metal falling from the light fixtures be investigated and, if necessary, repaired."
Another memo didn't mention a fatality in 1926 until the last sentence.
"There are five schools in and near Hazelton," reported a school inspector in northwestern British Columbia.
"One girl aged 16 years died during the year. She was enrolled in the school."
---
The "regrettable death by drowning" of a three-year-old girl in 1965 is noted as the reason for landscaping repairs at St. Paul's Indian Day School in North Vancouver.
"The latter company had entered into a verbal agreement with the Superintendent of the Fraser Agency to remove top soil and replace it with fill and eventually level the portion of Lot 271 which had been fenced," said the memo from the Indian Commissioner of B.C.
"Holes were filled and the entire area levelled within a few weeks of the incident."
The dispassionate language is in stark contrast to how the discovery of hundreds of unmarked graves outside residential school sites is received today.
Survivors, along with the public, demonstrated their grief for months after the first remains were found last summer.
---
Day schools were the government's first attempt at assimilating Indigenous children into colonial society, but not the last.
As reported by the TRC in 2016, officials expanded day schools into a boarding school system to reach more children.
An estimated 150,000 children were seized from their parents and transported to a network of 139 residential schools across the country.
The TRC identified 3,200 confirmed deaths, yet it estimated 6,000 children may have died.
The federal government funded the schools and churches staffed them.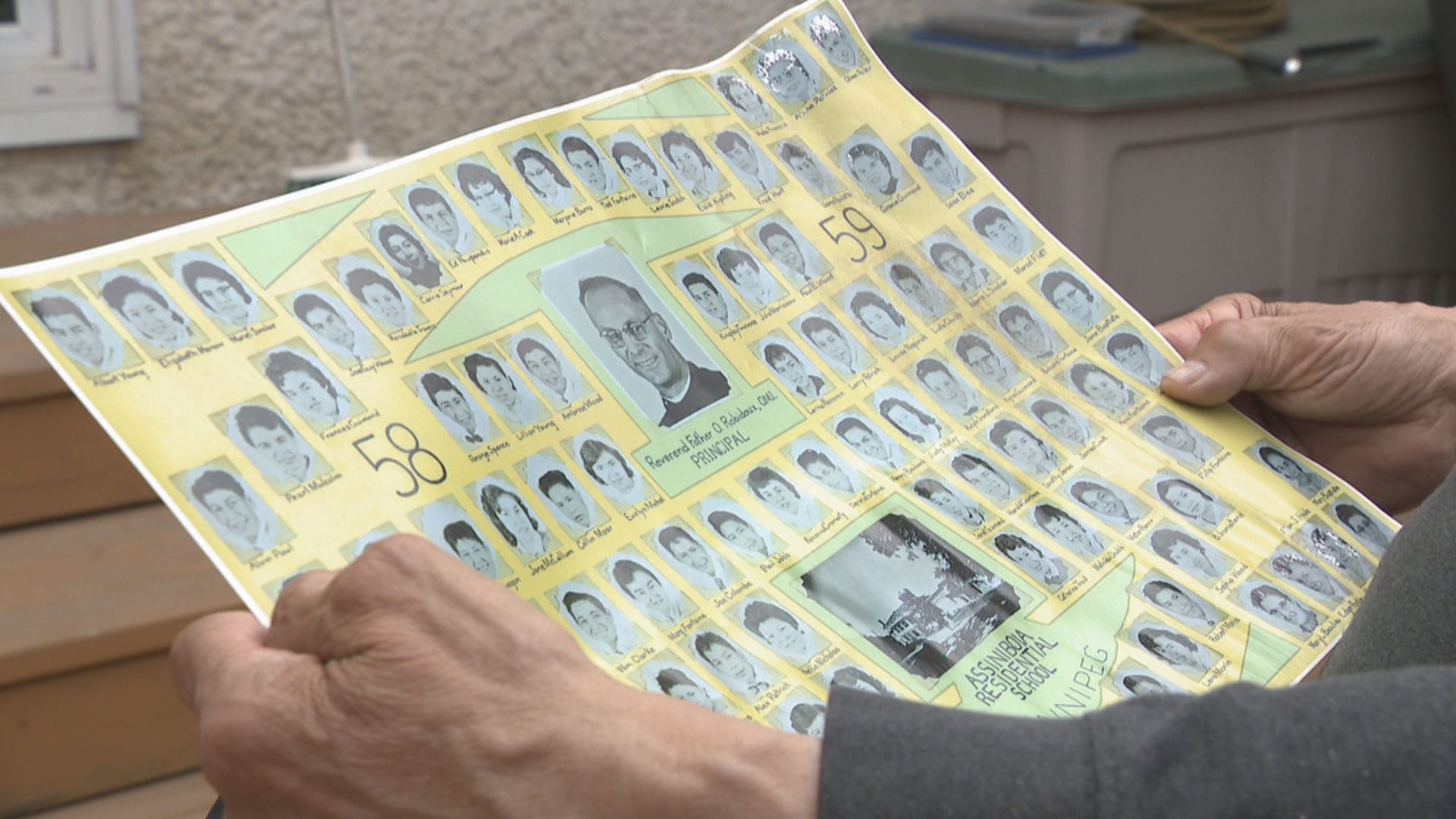 ---
It was decades later – spurred by IRSSA – when the churches and government agreed to pay $4 billion in damages to nearly 40,000 residential school survivors for physical, sexual and emotional abuse
The 46 day schools listed in the documents obtained by APTN, were described as being under the control of Roman Catholic, United, Presbyterian, Anglican, Methodist and Mennonite denominations.
Some survivors told the TRC their residential schools regularly caught fire, but no fires were mentioned in the documents obtained by APTN.
Nor are there details about where the 200 students who died are interred.
The cause of illness and death are recorded as tuberculosis (TB), diptheria, polio, whooping cough, smallpox, influenza and drowning.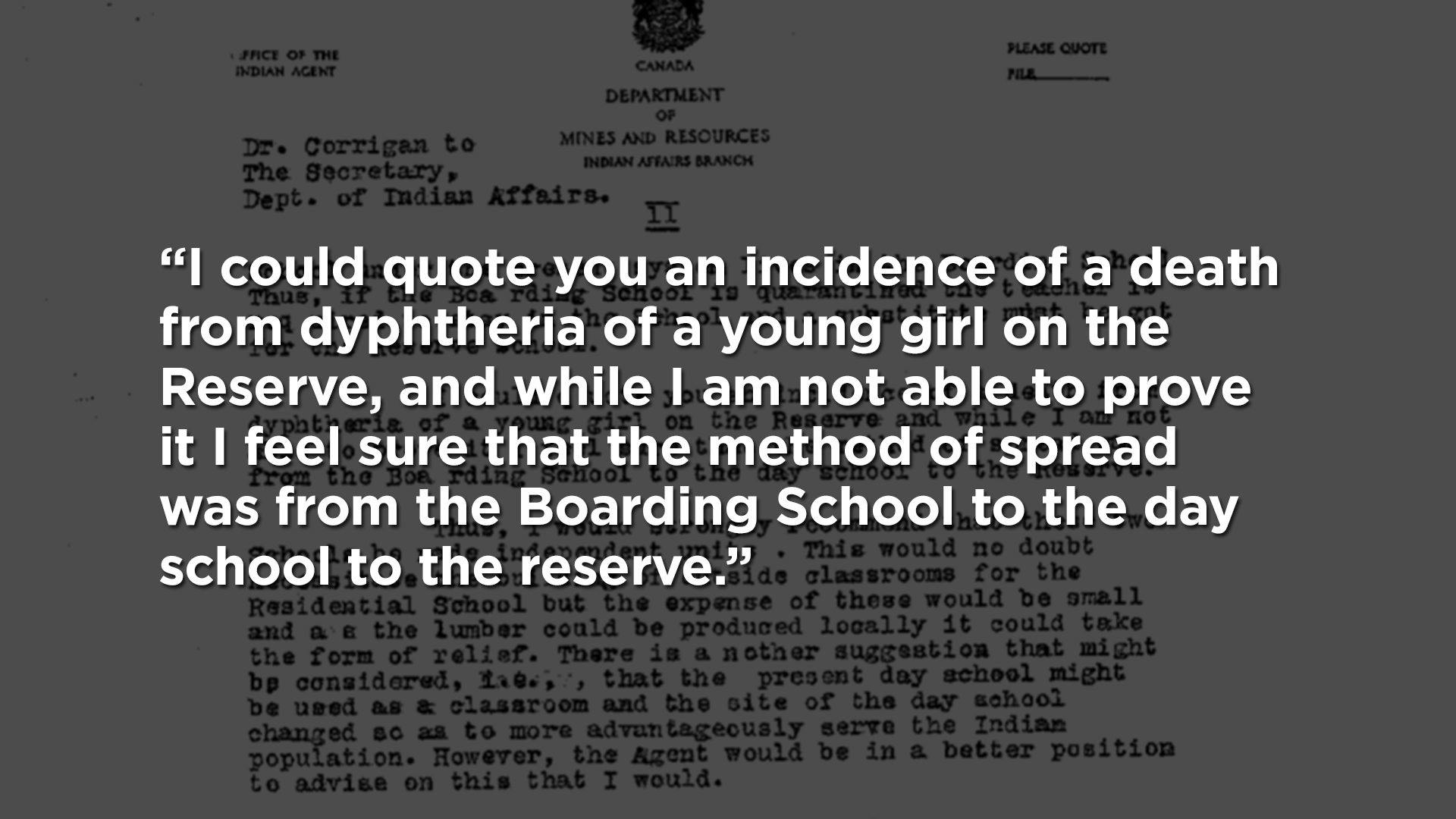 ---
The documents say some schools were closed temporarily – even permanently – due to outbreaks of disease.
"I could quote you an incidence of a death from dyphtheria [sic] of a young girl on the Reserve," said an undated letter from a doctor to the Department of Indian Affairs, "and while I am not able to prove it I feel sure that the method of spread was from the Boarding School to the day school to the reserve.
"Thus, I would strongly recommend that these two Schools be made independent units."
Some schools also kept track of the number of students who ran away.
But the documents don't reveal whether the students were disciplined, injured or worse.
---
This is the first in the three-part series Surviving Day School with APTN National News.