Federal court approves settlement for Indian day school class action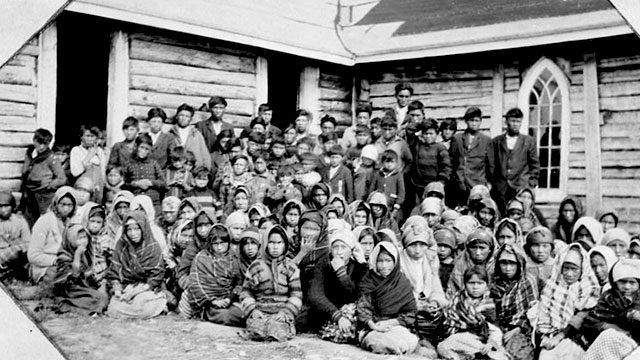 The Federal Court has approved a settlement agreement for survivors of Indian day schools.
Under the terms of the settlement, survivors will be able to apply for individual compensation for harms, including physical and sexual abuse, linked to attending one of the federally-run institutions.
Crown-Indigenous Relations Minister Carolyn Bennett says the court's decision marks recognition of the hard work undertaken by all sides toward finding a lasting and meaningful resolution for former students and their families.
"The mistreatment of Indigenous children is a tragic and shameful part of Canada's history that has had devastating effects on generations of families," Bennett said in a statement Monday. "Canada is deeply committed to reconciliation and healing, and will continue the important work of making amends for past wrongs.
Garry McLean launched a class action lawsuit in 2009 against Canada over the abuse and harms inflicted upon Indigenous students who were forced to attend Indian Day Schools across Canada.
McLean, a day school survivor, died earlier this year from cancer — just two months after he and federal government officials announced they had reached a tentative agreement for the settlement.
Garry McLean, the lead plaintiff in the Federal Indian Day School class action lawsuit, died last February at the age of 67. File photo.
The class action was certified on consent in June 2018.
The plaintiffs and government concluded a settlement agreement on March 12 of this year, just a few weeks after McLean's passing.
The settlement provides compensation to Indian Day School survivors based on the level of harm suffered and establishes a $200 million legacy fund to support commemoration events, wellness and healing projects, and the restoration of Indigenous languages and culture.
A 90-day opt-out period and a 60-day appeal period will begin now that the settlement has been approved, meaning that any class member who does not agree with its terms can choose to remove themselves from the process.
Nearly 200,000 Indigenous children attended more than 700 Indian day schools beginning in the 1920s, often enduring trauma that in some cases included physical and sexual abuse.
The schools operated separately from the residential school system and were not included in the Indian Residential Schools Settlement Agreement approved in 2006.
Survivors of federal Indian Day Schools were excluded from the 2007 Indian Residential Schools Settlement Agreement.
With files from The Canadian Press.
news.ca