Birthdays, camping and a newborn child: Joyce Echaquan recorded everything in life
APTN News given exclusive access to family videos of Atikamekw mother.
---
There are more than 100 videos uploaded on Joyce Echaquan's Facebook page.
Joyce filmed everything about her life: solo moments eating jelly candies in bed; a day outdoors wearing head-to-toe camouflage; laughing with her husband, Carol, who wears a bed pan as a hat during a hospital appointment; a gleeful squeal captured on film as she reels in a fish from a rocky creek.
There's a video where Joyce watches her daughter play video games while telling an unseen audience the child is her "best friend."
There are a handful of birthday videos. Joyce sings loudly and passionately each time one of her seven children reaches a new milestone in life.
From family camping trips to trips to the mall, Joyce meticulously chronicled day-to-day life through her social media account.
On Aug. 28, Joyce uploads a video of her newborn son, Carol Jr., who breaks into a toothless smile and wriggles in a grey Nike onesie while his father coos in Atikamekw.
No one knew – or could imagine – that Joyce would die in agony and humiliated at a hospital away from home exactly one month later.
The Echaquan family gave APTN News exclusive permission to show Joyce's videos in our reporting.
Quebec coroner promises 'never again' 
---
Shortly after Joyce Echaquan filmed her most highly-publicized video, the Quebec coroner's bureau was ordered to examine the circumstances of her death at Joliette hospital, northeast of Montreal, on Sept. 28, 2020.
The 37-year-old Atikamekw mother used her phone to film herself, one last time, at the hospital as caregivers were heard insulting and mocking her shortly before she died.
A nurse, who is currently unemployed, is heard at various points in the seven-minute saying Joyce was stupid, only good for sex, a drain on the health system and better off dead.
She said she was overworked and stressed when she made the comments toward Echaquan, adding that the hospital had a labour shortage made worse by the COVID-19 pandemic.
The nurse insisted she didn't insult Joyce because she was an Indigenous woman.
"I was angry – I've never spoken to a patient like this," the nurse testified during the inquiry. "I wasn't angry at her because she was an Atikamekw patient, I was angry at the situation, the workload, the pressure."
Coroner Géhane Kamel, who is also overseeing an inquiry into COVID-19 deaths in the province's long-term care facilities, responded to these claims by saying "being overworked is not an excuse."
The nurse said she found Joyce's phone and noticed it was recording because she could see her face on the screen, adding that she quickly pressed "delete."
A gastroenterologist who examined Joyce told the inquiry he believed she was going through opioid withdrawal and had scheduled a colonoscopy to figure out what was causing the stomach pains.
In his questioning, the Echaquan family lawyer, Patrick Martin-Menard, asked whether medical staff were too focused assuming she was on drugs and ignored other possible ailments.
The inquest later heard that Joyce died of excess fluid in the lungs likely caused by heart failure.
Joyce's family testified that she was fearful of getting treatment at the hospital because she alleged she'd previously been abused and insulted there by staff, and had been allegedly overmedicated and restrained.
"It's inhuman," Joyce's brother, Stephane Echaquan, testified during the inquest. "I never thought I'd see a member of my family being tied up like an animal."
"I was shocked to hear that," Joyce's sister-in-law Jemima Dubé said. "The people with her were insulting a lot."
After Jemima got to the hospital, she was taken to a family room while a team tried to resuscitate Joyce. A doctor came to see her to say they tried to save Echaquan, including with 45 minutes of cardiac massage.
"When I heard them say they hadn't succeeded, I ran out of the room like the wind," she said.
"I was lost. I couldn't believe it, I didn't know what to do."
She said several people, including cousins, stayed with Joyce's body, which she said was restrained and covered in bruises.
Another witness told the inquiry Joyce was never disrespectful toward hospital staff. She began to yell and cry out as her pain got worse, but staff ignored her.
"Ms. Echaquan also shouted, 'You're letting me die, I will die, I will die,"' explained Annie Desroches, who was in a stretcher next to Joyce prior to the incident.
Desroches said about four nurses where laughing at Echaquan as she yelled.
Josiane Ulrich, who was also visiting her hospitalized daughter on Sept. 28, testified she overheard several disparaging comments from staff, including things like "we're paying for her" or "she's an Indian, it doesn't matter."
When Joyce passed away, Ulrich said she heard a staffer allegedly say, "Finally, we will have some peace, she's dead."
After three weeks of hearing family and healthcare worker testimony – as well as expert opinion – the Quebec coroner tasked with overseeing Joyce's file promised the Echaquan family a societal shift is underway.
"To the children and friends of Joyce – and to the community: thank you for your courage. Thank you for your resilience. Your strength," Kamel said in her closing statement.
"You must tell your children, Mr. Dubé, that the revolution of reconciliation began because of their mother."
'Old attitudes' surfacing at the political table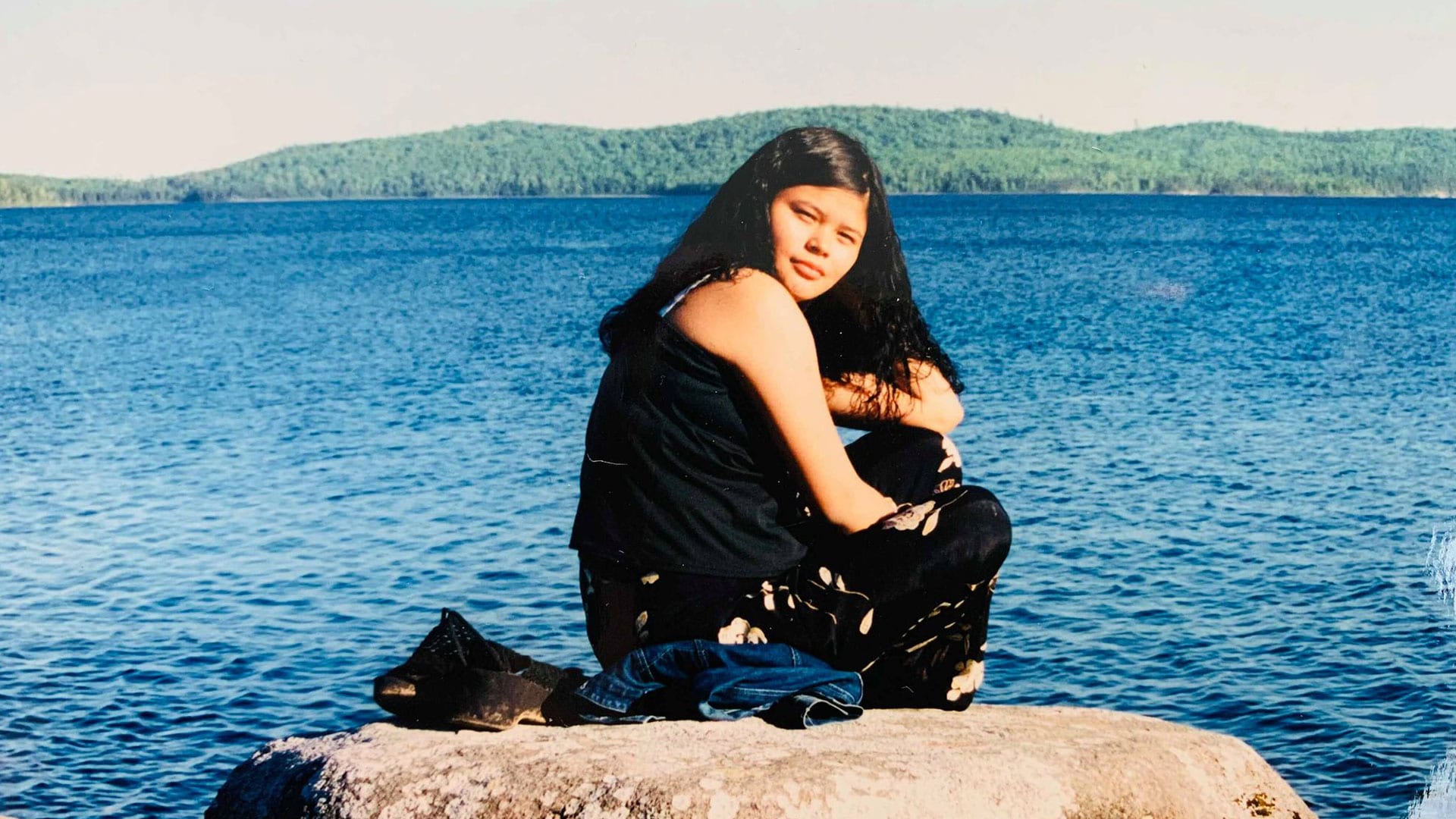 ---
To mark the closing of the Quebec coroner's inquest, thousands of First Nations community members made the trek to Trois-Rivieres to demonstrate in support of 'Justice for Joyce.'
"It's been eight months since Joyce died. But for the family, it's been like eight minutes," explained Manawan Chief Paul Emile-Ottawa.
"The government has shown us, for the last year and a half of the pandemic, that they can handle complex situations. That they can address complex questions. But I'm asking them to take their responsibilities seriously."
The Atikamekw Nation at Manawan, and beyond, want Quebec to adopt 'Joyce's Principle' at the National Assembly.
The Indigenous-led health plan, however, calls for the government to acknowledge their role in perpetuating issues of systemic racism – something they've refused to do several times.
Liberal Party MNA and opposition critic Greg Kelley put forth the motion for Quebec to adopt 'Joyce's Principle' back in October. He was turned down.
This week, Kelley brought up the topic again at Quebec's National Assembly – and was met with the same resistance once again.
"I'm still a little bit, you know, bewildered by how hard-headed the government is on this," Kelley told APTN News.
"The government always says 'well we want to do things in collaboration with you, and we want to work with you' – so then after the Atikamekw nation does their own consultation to come up with recommendations to fix the health care system, the government says 'well thank you, we acknowledge the tabling of this report, but we're going to do it out own way anyway.'"
"I think it's just old attitudes coming to the surface – that the government knows best, and they'll fix the problems, but again – 'thanks very much for your contribution to the discussion,'" he added.
Quebec's Indigenous Affairs Ministry insists it's tackling the issue in stages.
Since Joyce's death, the government has announced money for a new Indigenous health centre in Joliette, mandated cultural sensitivity training for all employees working the regional health authority of Lanaudiere, and have also appointed an Atikamekw representative to the board, among other measures.
While there is political stalling over the issue of "systemic racism" – there is movement elsewhere.
A fundraising page set up after Joyce's death is being flooded with new donations.
A 'Justice for Joyce' petition page set up around the same time is also amassing handfuls of new signatures.
While there is no set deadline for the release of the coroner's official report, and for the family, it seems the media cyclone might be calming down for a spell.
Except Carol Dubé says he's still not ready to talk about Joyce.
He says he needs time "to digest" the events of the last eight months.
In the meantime, he's been writing about Joyce. This translated excerpt is from Facebook.
---
"You were the first to tell me I was handsome. My best partner, we did everything together.
"You are who you were: smiling, beautiful.
"Will there be a day, or a night – a moment to see you? Why is it in my dreams, I can? Why not everywhere?
"I'll be forever yours, Joyce. You're already waiting for me." 
---
---
On Sept. 3, Joyce Echaquan uploaded her second-to-last ever video to Facebook.
In it, we see Carol Jr. wearing a camo jumpsuit and a tiny baseball hat. He's on an outdoor swing and his eyes are fixed his mother, who is filming.
The swing rocks hypnotically from left to right for almost a minute. She speaks to him.
He will be forced to grow up without her.
It's no replacement for their loss, but because of her videos, the Echaquan family can bring Joyce back in moments of need.
All they need to do is push play.
With files from The Canadian Press and Sylvie Ambroise.