Family member searching for remains of long time Bigstone Cree Nation chief on site used by 'Indian hospital'
---
Travis Gladue-Beauregard found his great grandfather's death certificate at the Alberta archives three years ago. He had been looking for the location of where Maxime Beauregard's body was buried.
"When I found the death records, it said the Old Winterburn Cemetary," Gladue-Beauregard told APTN News.
"So I started looking and there were two possible locations. And one was here on Enoch, and the other one is in St. Albert."
---
Beauregard, was chief of the Bigstone Cree Nation for 15 years starting in 1947.
One day, he was feeling unwell and was sent to the Charles Camsell Hospital in Edmonton for treatment.
The hospital, known as "the Indian hospital" treated mostly Indigenous Peoples from northern Alberta, N.W.T., Yukon, and Nunavut.
The hospital has a tragic history, with many stories of patients being abused.
They were experimented on, given trial vaccines and many who entered the hospital did not leave.
Currently, the hospital is being converted into condos.
But first, the developer is using ground-penetrating radar to look for unmarked burial sites across the property. Nothing has been found yet, but searching is ongoing.
---
Read More: 
Former Edmonton hospital still haunts families searching for lost loved ones
---
In late October, Gladue-Beauregard is in a large field with a few grave markers – too few for the massive space.
He thinks his Great Grandfather could be here.
"I have strong evidence and strong feeling he could possibly be here," he says.
Gladue-Beauregard tells APTN that the Camsell Hospital used to bring the deceased to Enoch Cree Nation just west of Edmonton for burial. ECN is located west of Edmonton.
"They couldn't haul the remains back home. Back then I was told they used to bring it to the closest neighbouring Reserve, and at that time, it was Enoch," he says.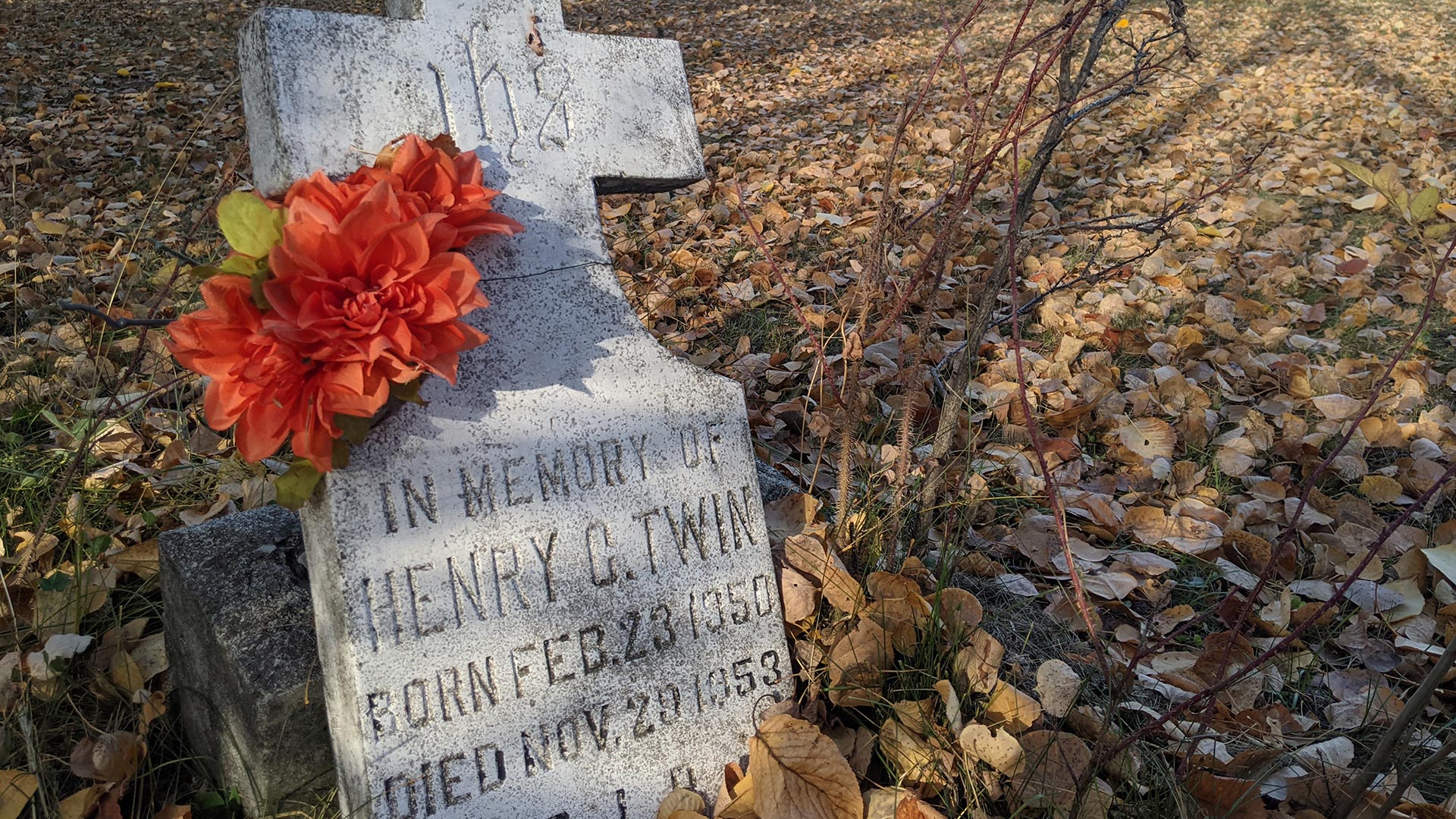 ---
Gladue-Beauregard walks around the field, looking at the handful of markers. There are two markers that make him pause.
Each one is a marker for a three-year-old.
"So many people are looking for answers. There needs to be healing," he says. "These people were patients and never went home… a lot of us are looking for closure – looking for a lot of answers."
Gladue-Beauregard wants to see the grounds here scanned with ground-penetrating radar in hopes of seeing how many people are laid to rest.
He says he is unable to find a record of who is buried here and where.
"If they don't have the names of the people here, at least try to have an idea of where the plots are. Put something there at least to honour them," he says.
---
Enoch Cree Nation Communications told APTN that there used to be more grave markers, but time had worn them down. They say they would try to find the record of those who are laid at the cemetery.
They didn't get back to APTN before publication.