Families of 'ghost babies' in Quebec vows to continue search when new law comes into effect
Families join forces to support and plan a search for missing siblings.
---
A dozen or so families from Atikamekw, Innu and Anishinabe Nations in Quebec form a sharing circle.
In the middle they put objects to honour their sons, daughters, sisters and brothers – they're known as ghost babies.
Those children who were taken away to a hospital in Quebec and never returned home.
Viviane Echaquan Niquay is here for her sister Laureanna.
Laureanna was born in 1973.
But after being transported by plane to a hospital from her remote community of Manawan without her parents, she died.
"When my sister passed away I was 12," she tells Nouvelles Nationales. "My mom said she asked the clinic. Then they called to  break the bad news. They said baby Echaquan died."
During the week, dozens gather at a traditional campsite for the Atikamekw Nation to remember children, like Laureanna, who went missing or died from the 1950s through to the 70s in Quebec.
The circumstances around their deaths are often similar to what Echaquan-Niquay describes.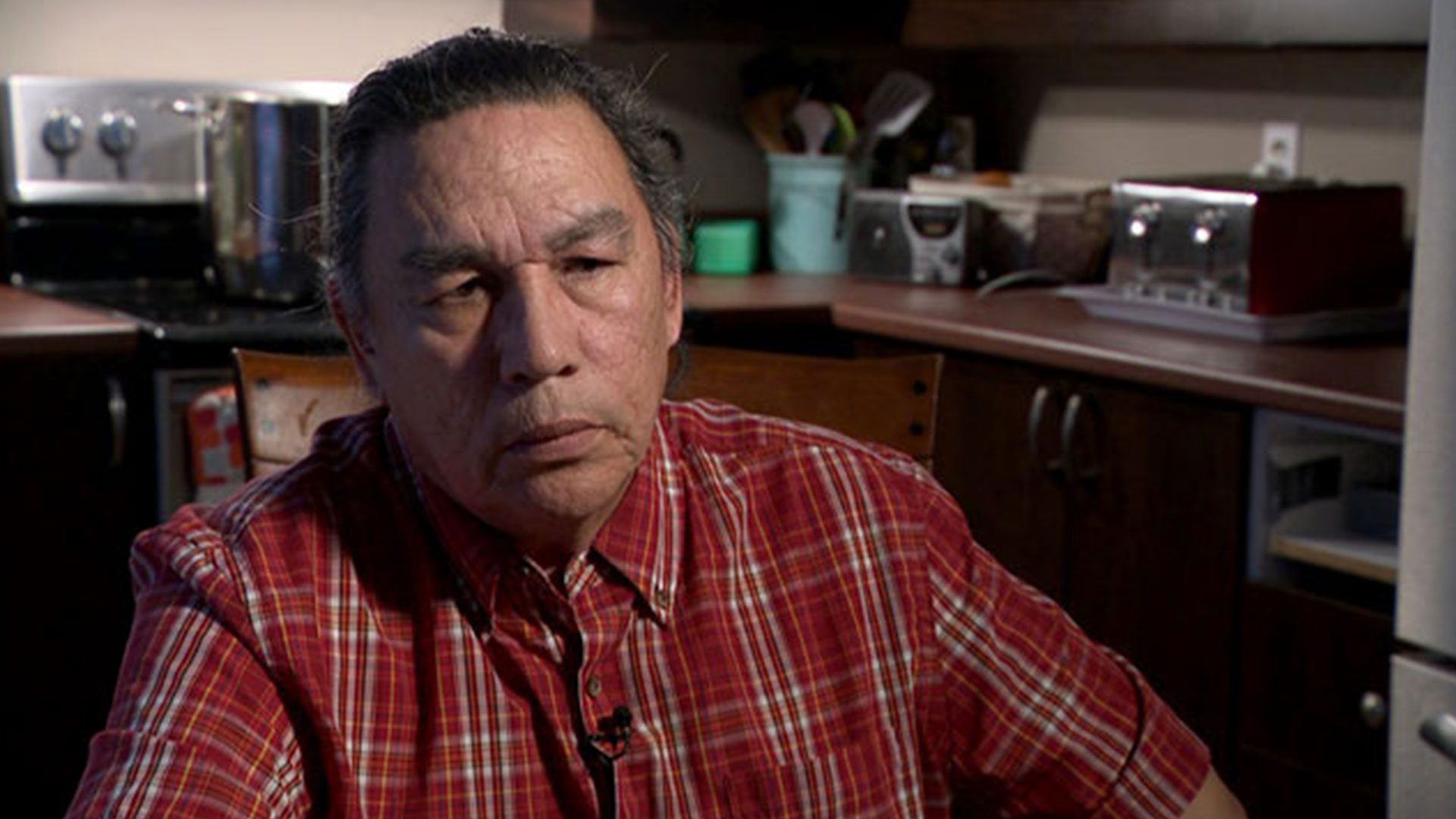 ---
A child in a remote community gets sick, is taken away without a parent and then never returns.
Pierre-Paul Niquay has two brothers who went missing in the late 50s.
They were toddlers when they went to the hospital – and then never came back.
Despite the somber occasion, he's says he's happy to see everyone who answered the call to attend this gathering.
"We have the Awacak Association, which means, the little beings of light," he says in French. "But this event was made by families who are personally involved. It's separate from the Awacak association. But, we work together."
Information about ghost babies comes to light
In 2017 the story of many of these children became public during the National Inquiry into Missing and Murdered Indigenous Women and Girls (MMIWG).
Without the knowledge of their parents, some children were simply placed with non-Indigenous families once they recovered from their illnesses.
A fact that leaves doubts in Echaquan-Niquay's mind about what really happened to Laureanna.
"Next chance that I have, believe me, that we are taking steps to look for my sister Laureanna," she says. "Because it's her birthday today, Laureanna."
---
Read More: 
Atikamekw families in Quebec still haunted by dozens of stories of 'ghost babies'
Quebec tables 'Baby's Law' for the families of missing Indigenous children 
Money to find information on 'ghost babies' makes it into Quebec budget 
---
It wasn't just the families that made the trip.
Ian Lafrienière, Quebec's minister of Indigenous affairs put the flag of Quebec at half mast in honour of the gathering.
Quebec's National Assembly recently passed Bill 79 – a law which authorizes access to medical files for the families of missing or deceased Indigenous children who were admitted to hospital. It comes into effect Sept. 1.
According to Lafrienière, it's estimated that at least 200 children are missing.
"Personally as the father of a family, if my children go missing while going for health care, is there something that will satisfy my rage or my sadness or my concern about knowing, are my children still alive? If so, where are they? It's clear we can never do enough, but we have to start somewhere," he says.
Pierre-Paul Niquay says a meeting of families from the Awacak Association will take place in Quebec next September after the law comes into force.
For now,
Viviane Echaquan Niquay and the other families will take all the help they can get to find their sisters, brothers, daughters and sons.
"I believe that I will continue to search for my sister, but, not just my sister, all of them," she says.
"For this group of families, all the people who are here.
---
Watch Shushan's report read by Tom Fennario