Edmonton opens new shelter as numbers of people without safe lodging continues to climb
---
An old hotel in Edmonton is being used to house people who don't have a safe place to shelter from the cold this winter.
The Jasper Place Wellness Centre is operating the shelter after it received permission from Talltree First Nation – the owner of the Bedfort Inn and Suites – and $7.5 million from the City of Edmonton.
The goal is to keep people safe – and find permanent housing.
Taylor Soroka, co-founder of Jasper, said the shelter will have 59 rooms for "people who are currently experiencing homelessness and are working with our housing first teams will be the first people to move in, as they work their path to find permanent housing that meets their needs."
Soroka said the entire 209 spaces will be filled by mid-February.
"Sixty-two per cent of individuals we serve are Indigenous. So our goal in this partnership is to open the door for Indigenous leaders to take control of some of the narrative, create cultural space on site, and better serve their people," she told APTN News.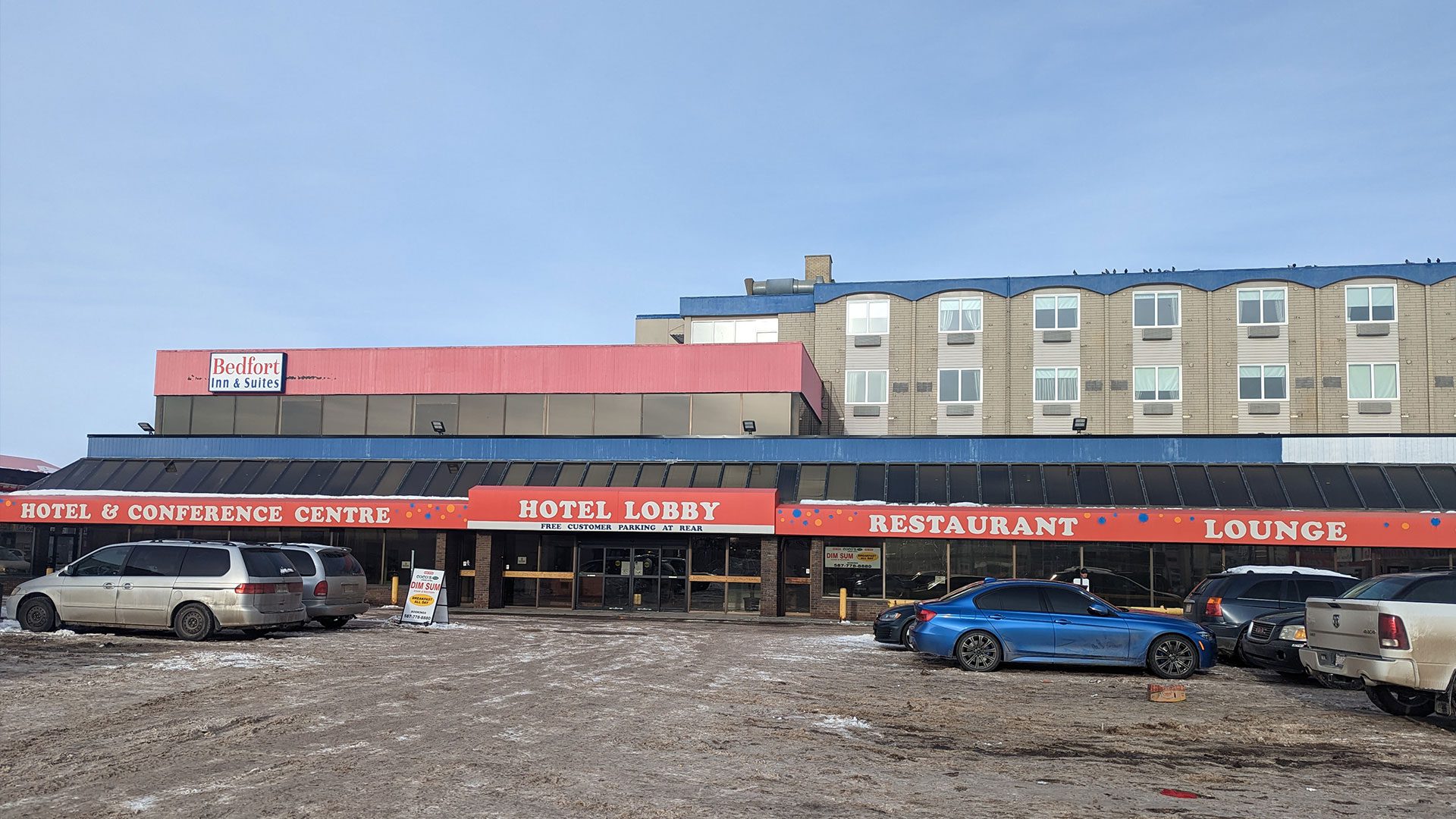 ---
According to the group Homeward Trust, 2,769 people have chronic housing issues in Edmonton – or 75 per cent of the total number of people who experience some form of shelter issue during the course of the year. Fifty-seven per cent are Indigenous people – and 45 per cent of them are women.    
That's a considerable increase from 2018 when there were 1,581 people without safe and consistent housing.            
Soroka said rising rental costs is putting safe apartments and housing out of reach for many people.
"As a resident of West Edmonton myself, historically, I've seen homelessness myself," she said. "I've seen unhoused individuals really expand across the community.
"We are hopeful that people will engage in this project with us, and we can start to change the face of poverty here in West Edmonton."
The shelter is expected to remain open until May 31.