Edmonton city council grounds gondola ride over historic burial site
Prairie Sky Gondola undeterred and looking forward to next challenge: president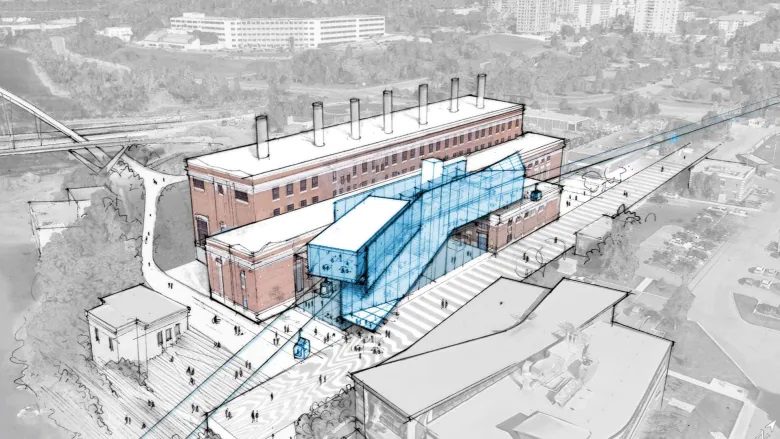 ---
The Prairie Sky Gondola proposal has been rejected by Edmonton city councillors because of the potential to disturb Rossdale – a historic riverside Indigenous burial ground.
The vote was 12 to 1 on Monday.
Several councillors and the mayor, Amarjeet Sohi, expressed concerns about a "lack of clarity" on the project's business case.
"For me, one thing is fundamental, which is make and break on this…the lack of authentic engagement with Indigenous communities," said Sohi.
The company was seeking council approval to build a five-station ride over the North Saskatchewan River.
Not deterred
Prairie Sky president and CEO, Jeffery Hansen-Carlson, said he was not deterred by the decision.
In a statement, he said the company is "proud of what we did and we're excited to explore what we can do next."
Over the weekend, Prairie Sky announced the gondola had received a Cree name, asowahonan, which means "crossing of the river" in a sweat lodge ceremony at Enoch Cree Nation outside Edmonton last April.
The site is a burial ground for both Indigenous people and early settlers, but was also a site for the sun dance and trade.
Sohi added council's decision did not mean Edmonton does not welcome interesting proposals for development, and that investors should not think of engagement with Indigenous communities as a hindrance.
READ MORE: Gondola proposed at burial site in Edmonton raising ire of Indigenous community
"I know a number of companies and a number of projects that have moved forward with very meaningful consultation with Indigenous communities," he said.
Sohi and Coun. Aaron Paquette ended the discussion with a motion to start the process of creating a governance structure to empower Indigenous partners and communities with historical and cultural connections to Rossdale to provide direct input into the future of the site.