Connie Oakes says 'it all went sideways,' wants sentencing circle to determine punishment
---
Connie Oakes couldn't find a job when she walked out of prison last April after the Alberta Court of Appeal ruled she had been wrongfully convicted of murder.
Despite the ruling, Oakes said her name was already tarred by the murder in the surrounding white towns and there were no band jobs on offer with her home First Nation of Nekaneet, which sits in the Cypress Hills of southern Saskatchewan.
Oakes said she hit rock bottom and thought about suicide.
With no job, needing money, and dealing with pain from the loss of her son who died from cancer while she was behind bars on the wrongful murder conviction, Oakes said she turned to drugs and liquor and became entangled in "gangster shit" that led to her pleading guilty to several charges related to an assault at her home last month that left one man in need of stitches to his head.
Now, Oakes wants her community, through a sentencing circle, to determine her punishment.
"Their input means more to me right now than being sentenced by the courts," said Oakes, in a recent telephone interview from a provincial jail in Prince Albert, Sask. "Being judged by my family and the Elders means more to me than what any prosecutor could send me away for…. I can do the time."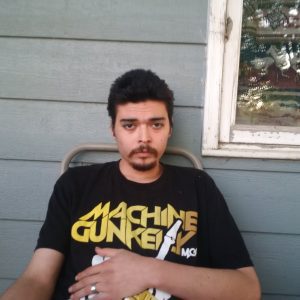 ---
Oakes said she needs long-term treatment for addictions which took over her life again shortly after she walked out of prison last April.
She is scheduled to be sentence on June 7 in Swift Current, Sask., provincial court.
Oakes has the support of newly-elected Nekaneet First Nation Chief Alvin Francis who believes she deserves another chance.
"If we don't give people chances on our reserve, who is going to give them a chance? We have to believe in them that they are going to change, to stay away from the drugs and alcohol because that is what gets a lot of us into trouble," said Francis. "We believe we can give Connie a chance and she will arise from this situation."
Prosecutor Steve Kritzer said the Crown's office in Saskatchewan does participate in sentencing circles. Kritzer said he couldn't discuss Oakes' specific case because there are ongoing talks with her legal-aid lawyer.
"I am having discussions with defence counsel," said Kritzer.
Robert Hale, Oakes' Swift Current lawyer, said the request will ultimately be determined during the June 7 sentencing hearing. He said sentencing circles are not common in the area.
"I would say it's pretty rare in this jurisdiction," said Hale.
Saskatchewan has two courtrooms set up specifically for sentencing circles—one in Saskatoon and one in Prince Albert.
A sentencing circle would typically involve the judge, the prosecution, defence lawyer, the victim, the victim's supporters, the accused, the accused's supporters and community members. It is a form of restorative justice available to Indigenous offenders that promotes healing for all parties involved.
Francis said he would like to see Nekaneet Elders involved in the sentencing circle.
"I am waiting for a call from the prosecutor. Him and I have to have a conversation," said Francis. "I, as chief of Nekaneet First Nation, am willing to give Connie the chance."
Oakes pleaded guilty to forcible confinement, uttering threats and aggravated assault in relation to the incident at her home.
The charges stemmed from the April 5 incident where a man, in his 20s, was stabbed, according to Kritzer. He said Oakes did not stab anyone during the incident.
"She was party to an offence where an individual was stabbed," said Kritzer.
Oakes was charged in the incident along with Ricky Rockthunder, 35, who is known to have gang ties in Regina.
Rockthunder is facing charges of aggravated assault, forcible confinement, uttering threats, and breaching conditions.
Many of the details around the incident are under a publication ban because they emerged during Rockthunder's bail hearing.
The Kritzer said he is also awaiting for a Gladue report on Oakes.
Gladues are a type of pre-sentencing report created by a Supreme Court of Canada ruling and focus on the unique historical context of Indigenous offenders.
Oakes was set free by Alberta's Court of Queen's Bench on April 29, 2016, after having a second-degree murder charge stayed. The stay meant the charge could be reactivated within a year and the deadline passed last month.
After she was released from federal prison following her wrongful murder conviction, Oakes said she wanted to get her life back on track. She planned to focus on raising her last remaining living son and care for the ranch where her elderly adoptive mother lives.
At the time of her initial arrest for the murder, Oakes was dealing with addiction issues and had a record of numerous run-ins with police and the courts.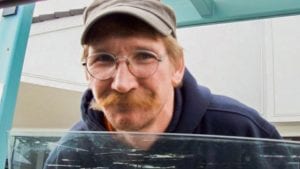 ---
Oakes was charged in 2012 with the murder of Casey Armstrong, who was found with a puncture wound through his neck in the bathroom of his Medicine Hat, Alta., trailer.
With no murder weapon, DNA or fingerprint evidence, the Medicine Hat police built their case against Oakes on the testimony of an intellectually challenged woman named Wendy Scott. Scott pleaded guilty to involvement in Armstrong's killing and claimed she watched Oakes stab the man to death.
Scott later recanted in an affidavit that said she didn't believe Oakes was at the trailer at the time of the killing.
The Alberta Court of Appeal struck Scott's guilty plea, overturned the conviction and ordered a new trial in 2015. The Crown requested a stay of Scott's charges this past January.
The Alberta Court of Appeal overturned Oakes' conviction and ordered a new trial on April 6, 2016.
Oakes' second-oldest son Joseph Carry died from cancer while she was behind bars at the Edmonton Institution for Women.
Oakes was denied a chance to see her son before his death and she was also prevented from attending his funeral.
She said Carry's death hit her hard when she returned home and felt the full force of his absence.
"That was probably one of the reasons why I started using. I will never see Joe walk through that door. That part of my life will always be missing. I never said, 'See you later.' I never had that chance.
"I hated the system for that and I still fucking hate the system for that, not giving me a chance to say, 'See ya,'" said Oakes. "I honestly even thought about taking my own life, but where would that put Jared (her youngest and only remaining son.)"
Oakes said she couldn't find a job after her release, partly because promised jobs at the band never materialized and because people associated her name with a murder in the neighbouring communities. She said the stress of trying to provide to her teenage son on $250 a month forced her to search for other means to make cash.
"All of that went sideways when no one was helping me, there was nothing for me to do. I went to the band office and there was nothing, no funding," said Oakes. "I took matters into my own hands and started making my own money, which was a stupid move on my part….
"But it all went more sideways than I thought and I kick myself to this day. This is not me, this is not me. I am not a fucking gangster. Why am I doing this? I'm trying to get away from that lifestyle…I don't do this kind of shit. I don't know…."
Read More: