Chiefs to vote on resolution to delay AFN election in July
Still a 'small chance' election will be deferred to later date if resolution passes, says B.C. Regional Chief Terry Teegee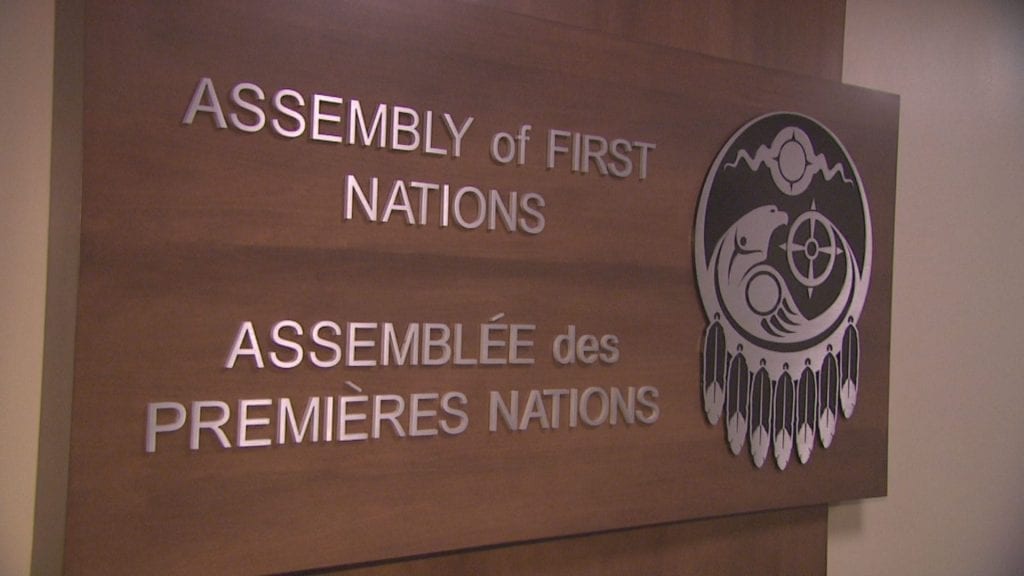 ---
With a diverse batch of candidates vying for the top job at the Assembly of First Nations, the election is expected to be a complex affair involving strategic block voting, vote splitting and probably requiring multiple ballots to declare a new national chief — and that's if it even happens.
British Columbia Regional Chief Terry Teegee says a resolution to delay the election will hit the floor when the convention kicks off on July 6, meaning the delegates must first decide whether the vote takes place at all.
"There is still a chance that it can be delayed on the first day," said Teegee in a recent interview. "A slight chance, small chance, but my feeling is that most chiefs want to go ahead and have the election."
Teegee said he raised concerns after experiencing several challenges during his election in November 2020. Teegee won his second term as regional chief representing the province's roughly 200 First Nations at the AFN executive committee.
Among those concerns were remoteness, lack of access to high-speed internet and whether the organization's bylaws even permit virtual elections. He said Vancouver Island was hit with a storm that left some chiefs without power and internet.
With hundreds of delegates voting from different time zones across the country, Teegee said the AFN should prepare for unforeseen roadblocks that could derail the process.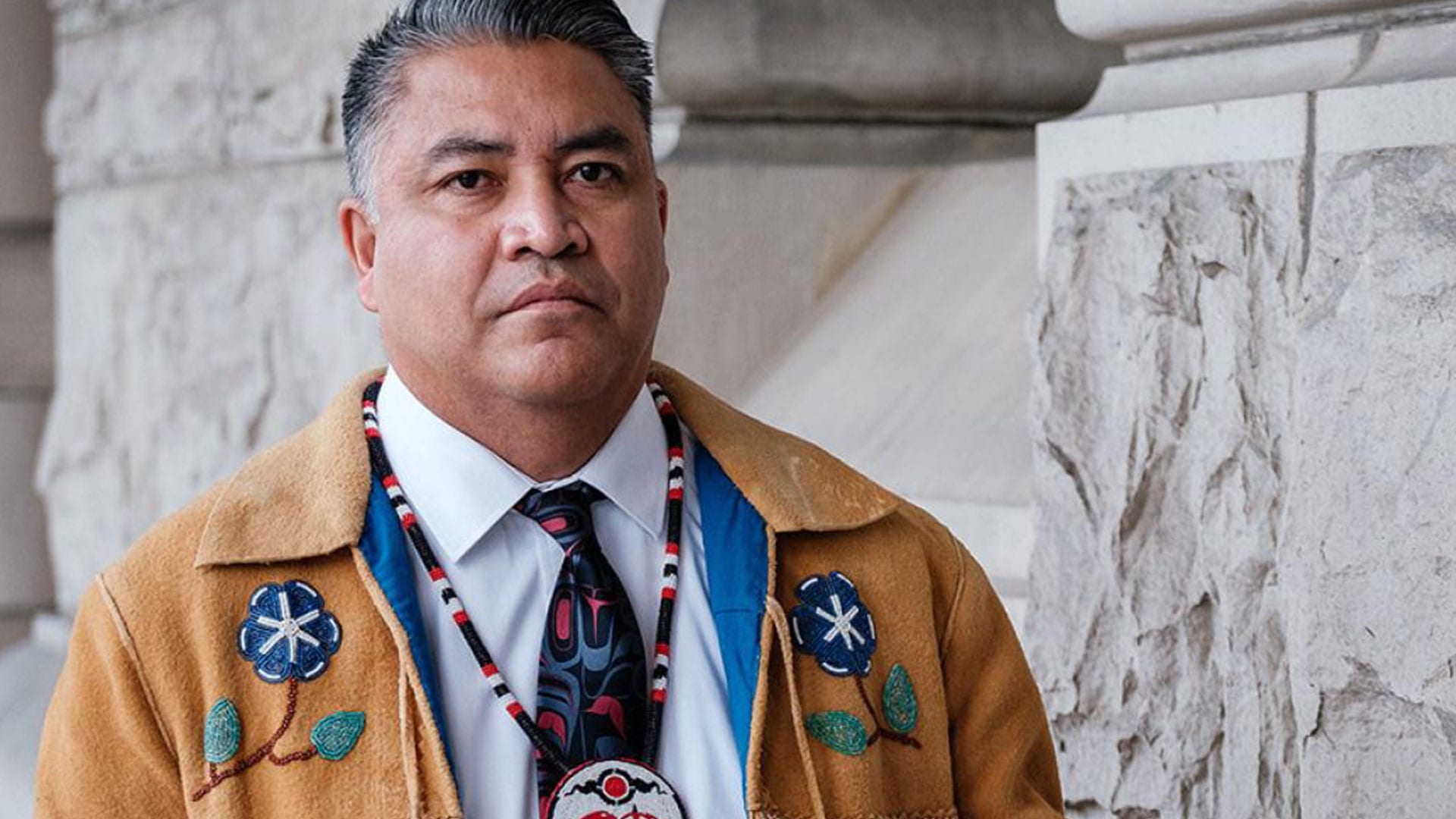 ---
"You can only imagine with 630-plus communities that there will be a lot of challenges out there, so that's the reason why I wanted to elevate the issue of connectivity and reliability," he said.
Teegee tabled a motion to delay the election during a May 12 meeting of the AFN executive, which consists of the national chief and representatives from the 10 regions. The motion was defeated.
Five days prior, lawyer and former judge Mary Ellen Turpel-Lafond wrote a letter to AFN chief executive officer Janice Ciavaglia urging the organization to consider postponing until December.
Turpel-Lafond told APTN News she was "not surprised a resolution is coming forward" on this.
She echoed Teegee's concerns about connectivity while noting the recent Chiefs of Ontario election, in which former Anishinabek Nation head Glen Hare became regional chief, also suffered technical difficulties.
"The connectivity is unstable in a lot of places, and if you have votes over several hours there's times of the day when there's blackouts or poor connectivity. Just that alone potentially disenfranchising people is not safe. It's not democratic. It's not appropriate," said Turpel-Lafond.
"These are concerns, and I don't think they're going away. I think they're still there. A motion can come to the floor. Whether or not that motion will be supported by the eligible chiefs and councillors that are present, I don't know. But I do think that there's something to be debated."
She also suggested there is potential the results could be challenged, called back or set the leader off on the wrong foot with a weak mandate and disgruntled regions if things do go sideways.
Candidate campaigns underway
But the general assembly is two weeks away, and so — while the motion to defer sits on the back burner — the race for the top job heats up.
Two hopefuls from Ontario, two from Alberta, and one each from Saskatchewan, Manitoba and Quebec make up the seven-candidate slate. Among them there are three women candidates along with real potential for a number of firsts.
The AFN has never had a woman as national chief nor a national chief from either Ontario or Alberta.
Matthew Coon Come, a member of the Mistissini Cree Nation in northern Quebec, was the only national chief from eastern Canada, though Delbert Riley, a Chippewas of the Thames member in southern Ontario, served two years as head of the AFN's forebear, the National Indian Brotherhood.
The national chief is elected political convention style and must secure 60 per cent of the votes to win. The candidate who receives the fewest ballots is eliminated after each round. The ballots are then re-cast for the new slate until someone meets the magic number.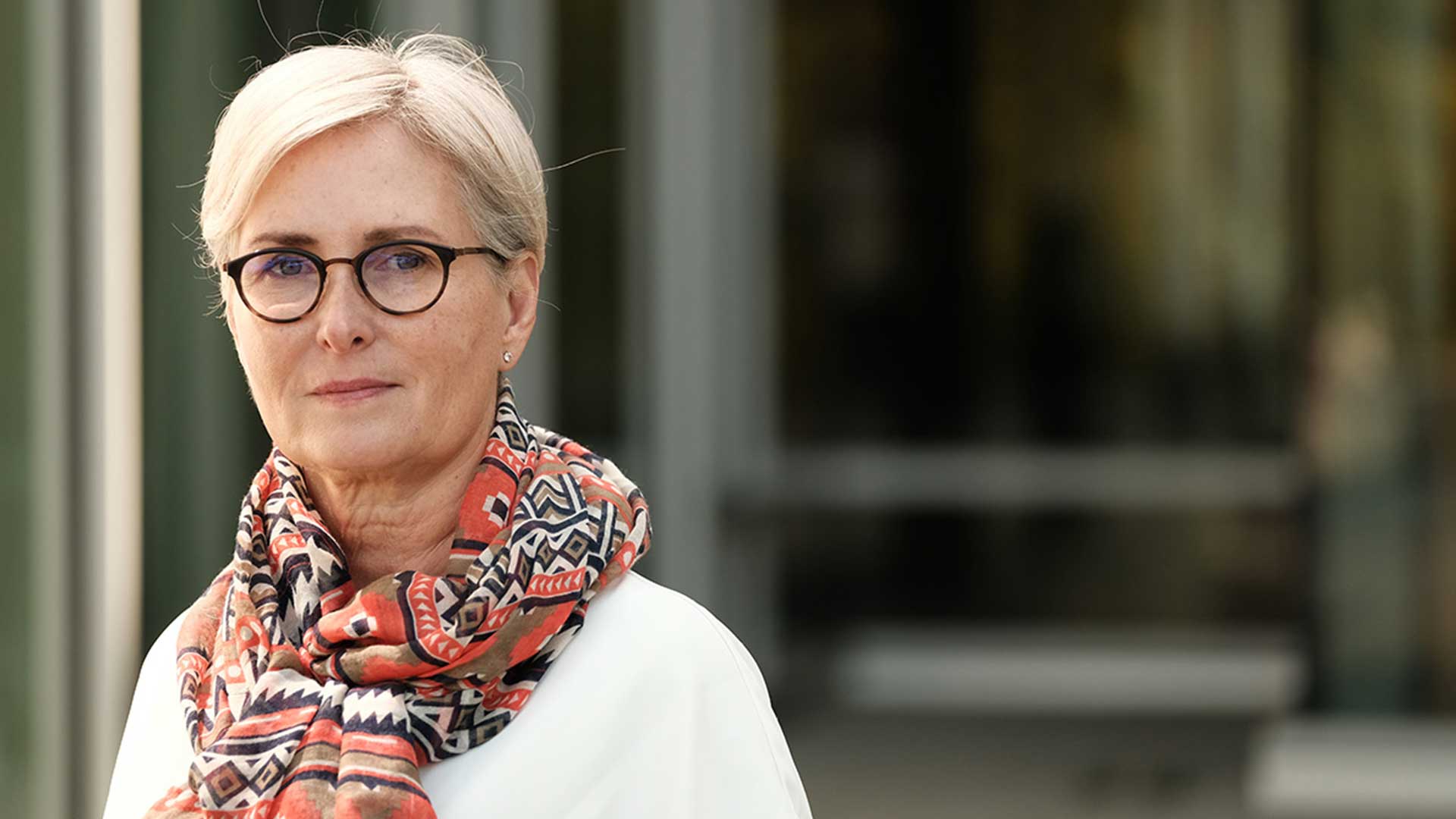 ---
Maneuvering, deal making, vote swapping, block voting and alliance forming on the convention floor are hallmarks of the process, and reaching the 60 per cent threshold is no easy task in normal times.
Turpel-Lafond said the virtual process would make this politicking difficult, if not impossible. She said it could also mute the campaigns, snuff out important First Nations protocols and mount barriers for women and lesser known candidates.
People need to hit the road, raise their profile and demonstrate consensus-building skills that will hold up under the pressure and scrutiny of national politics, she said.
"It's not going to be enough that someone in the government of Canada likes them. That doesn't really matter. It's whether or not they can build support and to show that — and no one's travelling," Turpel-Lafond said.
"We'll see if they've been able to do that virtually, or we're going to have a really balkanized regional bunch of candidates that are super split."
New national chief inherits organization in turmoil
Whoever does take the reins of the organization will inherit a fractured executive environment that spent recent months in turmoil over allegations of financial improprieties, conflicts of interest, a data breach, harassment, misogyny and bullying.
In just six months the executive chiefs commissioned three independent probes into claims of gender-based discrimination, the alleged data breach and harassment accusations against candidate and former regional chief RoseAnne Archibald.
The executive decided not to commission a fourth review of financial policies and practices for awarding contracts, which the Ontario region demanded in February.
Teegee declined to comment on specifics of the allegations and investigations, but he conceded they do show the organization's shortcomings and its need to firm up policies.
"We have a lot of important work to do, and this ended up eating up a lot of time and discussion," he said. "I don't want to see this happen again, so we need policies that make sure this type of thing doesn't happen again. That's as best as we can do."
But multiple sources have expressed concerns about the pace at which the review of sexual orientation- and gender-based discrimination, known as Resolution 13, is proceeding.
---
As the AFN election heats up, some are calling for it to be delayed. Brett Forester to break it down.
---
The chiefs in assembly voted to proceed with it six months ago, while the harassment investigation was commissioned in February and has already concluded.
Turpel-Lafond confirmed "progress has been slow" on the Resolution 13 review. She said it needs to be taken seriously because it represents the will of the chiefs to reform the organization and, if necessary, root out transphobia, homophobia and misogyny.
"The chiefs did flag concerns with the organization. They did say issues are not being handled the way they expect," she said. "They want it reviewed and they want it improved, so I guess they'll have to revisit that resolution again."
Turpel-Lafond also said "the harm of having a deeply divided organization" only serves the government — another reason to consider delaying so candidates can mount more effective campaigns.
"It's a divided executive, and I'm concerned about that," she added. "We've got to work together. These leaders have to build a consensus, and people have to work together."
AFN a 'lame duck' says scholar
On the other hand, the AFN is not a government, delivers no services and is not elected by regular First Nations people.
The AFN's lack of transparency and accountability to First Nations citizens has long been a concern and democratizing the election so every individual First Nations person can vote has long been tabled as a potential solution.
Veldon Coburn, assistant professor at the Institute of Indigenous Research and Studies at University of Ottawa, said the AFN has become increasingly soft on those who pull the strings of power over the last two decades.
"It seems to be sort of a place that's become fairly comfy and without anyone ruffling feathers to such an extent that might please the broader constituency," said Coburn in an interview. "But neither you nor I place a vote directly for them."
Reports dating back to 2003 characterize the AFN as "irrelevant" and raise similar issues. It was then, according to Coburn, that a defanging process occurred beginning with Phil Fontaine's second term, continuing under Shawn Atleo and culminating with Perry Bellegarde.
---
He said Atleo and Bellegarde together missed a golden opportunity to hop aboard the groundswell of grassroots activism known as Idle No More and claw back some credibility in the 2010s.
"Everyone was sort of on the same page at the same time. And we were invigorated in a way that we hadn't been in decades," said Coburn, a member of the Algonquins of Pikwàkanagàn in Ontario. "That was allowed to fizzle and die."
Coburn thinks back to national chiefs of the '80s and '90s squaring off like political pugilists with federal heavyweights such as Pierre Trudeau or Brian Mulroney.
"And they mean business," said Coburn recalling those chiefs. "They want extensive structural change to the extent that it affects the Constitution of Canada."
He said the national chief's office has turned into a "lame duck, symbolic figurehead," the activist strain having disappeared over the last 20 years. He noted recent examples of direct action, civil disobedience and protest the AFN was largely uninvolved in.
"You can point to a lot of instances, like the Mi'kmaq down east or the Wet'suwet'en," he said. "These things were local and not on a national scale because the national chief wasn't there. The AFN wasn't there for them in any way, so it's been a great letdown."
But good lobbyists know the value of access, and Bellegarde has defended himself against the charge of cozying up to the Liberals primarily by saying you must have "access" to decision makers if you want to influence policy, legislation and the budget.
Under Bellegarde, Ottawa spent billions on things like clean water, child welfare and Jordan's Principle. The government passed legislation to return jurisdiction over child and family services to First Nations and to harmonize federal laws with the UN Declaration on the Rights of Indigenous Peoples.
APTN will be profiling all the candidates over the coming days as the campaigns continue.