Chiefs say feds taking 'harmful and dishonourable' course on Ring of Fire environmental assessment
Legal action is possible if First Nations' concerns go unaddressed says Chief Gaius Wesley on N2N
---
A federally led assessment of mining's potential environmental impact on the Ring of Fire region hasn't moved beyond draft terms of reference but a handful of chiefs say it's already being bungled.
Leaders from five Treaty 9 communities in northern Ontario say the framework is narrow, tokenistic, risks exacerbating the climate crisis and runs roughshod over Indigenous sovereignty.
The chiefs fear widespread mineral extraction poses a profound threat to the vast swath of boggy, carbon-rich peatlands south of Hudson Bay and want federal Environment Minister Steven Guilbeault to scrap the proposed deal.
"They need to throw out the draft terms of reference," explained Kashechewan Chief Gaius Wesley on Nation to Nation.  "They need to work with the First Nations people through a co-led and co-enforced approach to ensure that the people in our region also have their say."
Mining companies suspect large deposits of chromite, nickel, copper, gold, titanium-vanadium and diamonds lie deep beneath the 5,000-square-kilometre tract. Premier Doug Ford's Ontario government calls it a once-in-a-century development opportunity.
---
But chiefs from Attawapiskat, Eabametoong, Fort Albany, Kashechewan and Neskantaga call the area the Breathing Lands because of the way in which its vegetation sucks in tonnes of carbon and holds it on the planet's behalf.
"These are the world's lungs, and rampant mining development could not only destroy this globally critical carbon sink, but release its huge store of carbon and escalate climate change further into catastrophe," the five chiefs wrote in a Jan. 19 letter to Guilbeault.
Two days prior, the chiefs met virtually with the minister to raise their concerns about the terms of reference, which were released publicly on Dec. 2, 2021 alongside the draft agreement with Ontario to conduct the regional environmental assessment.
"We didn't get much of a response," Attawapiskat Chief David Nakogee told N2N. "We voiced our concerns and there was no answer as to what action is going to be taken by the government."
While the process is led by the Canadian government, the draft agreement would establish a five-member, federal-provincial joint committee to conduct the actual investigation. This committee would be mandated to seek knowledge and perspectives from Indigenous people, but the chiefs say that's not good enough.
"We have Inherent Jurisdiction to carry out our responsibilities here. We do not need the Crown's permission to do so," they wrote Guilbeault. "You baldly assert sovereignty here; we have it."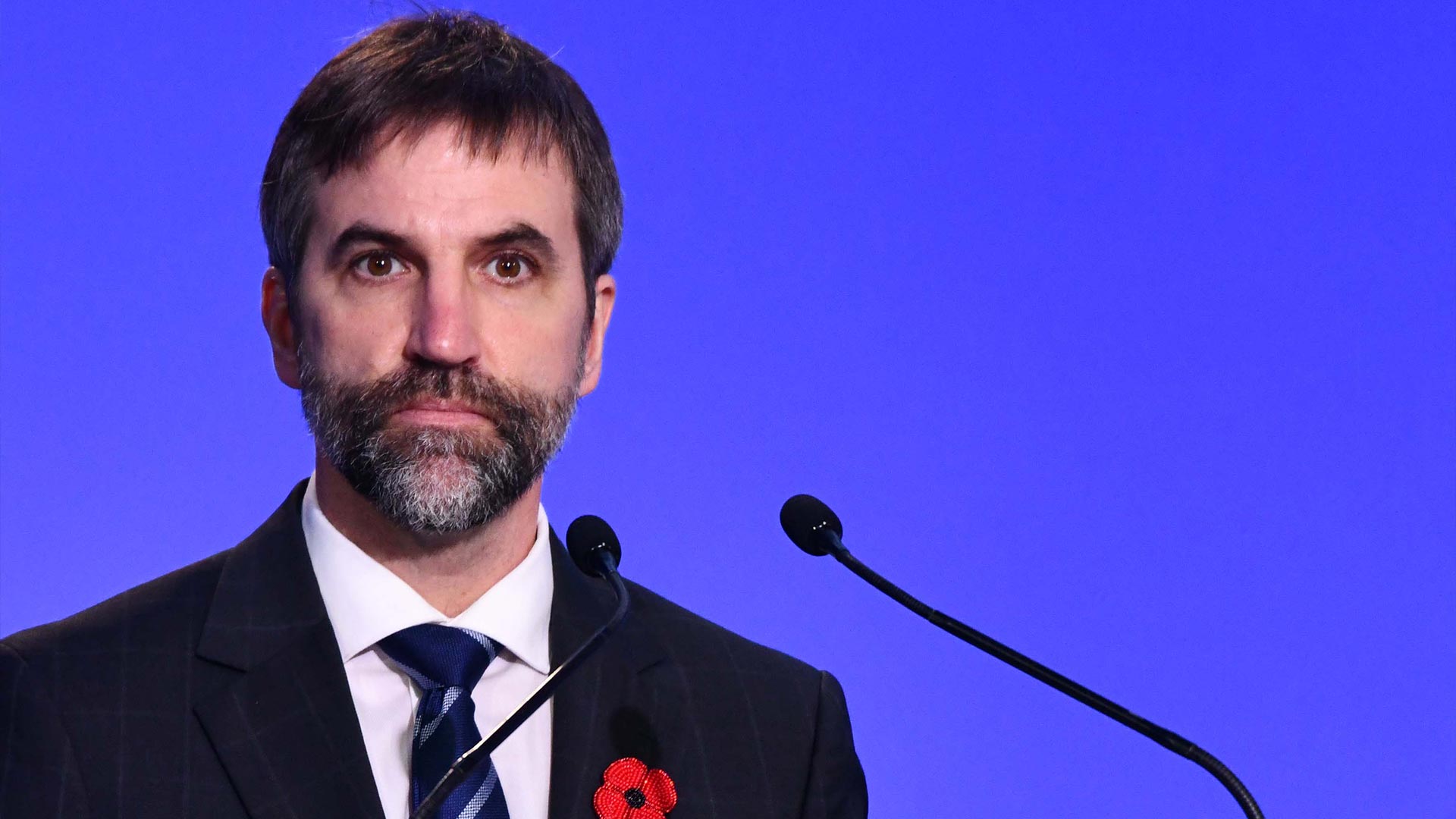 ---
The question of whether the communities would support individual projects in the future is an open one and depends on whether their concerns are addressed at this stage, Nakogee suggested.
There has already been one major development in the region: a fly-in, open-pit diamond mine operated 90 km west of Attawapiskat by global corporate giant De Beers.
"This is my first term as chief here," Nakogee said when asked about this previous experience with mining, "and I don't see how our community grew or benefited from the mine."
In 2020, Marten Falls First Nation and Webequie First Nation proposed to build a road that would link the proposed development area with the provincial highway network, according to the Ontario government.
As for the regional assessment, the five chiefs issued the Impact Assessment Agency of Canada a deadline of Jan. 28 to respond to their demands.
"Any attempt by the Crown to come back with less than the equality we have asked for and deserve, and which the fight against climate disaster needs, will be seen as nothing but an attempt to dress up a broken window with pretty drapes," chiefs wrote.
The letter adds that the chiefs will enforce a moratorium on Ring of Fire development issued April 1, 2021 if their concerns go unaddressed. Wesley said this could include a lawsuit.
"Our people need to be at the forefront when it comes to significant, massive projects like the Ring of Fire to ensure that our traditional territories, our traditional grounds, remain protected — especially with the water that flows downstream," he said. "I believe that we will have to go into a litigation to ensure that our voices are heard."
The assessment agency said in a statement to N2N that it provided extra time for First Nations to provide feedback on the draft agreement on Jan. 17.
"The Agency will also continue to hold individual virtual meetings with Indigenous communities, as they are able, to ensure their views and perspectives are received and taken into consideration," the statement said.