Canada to restart consultations with Indigenous groups on Trans Mountain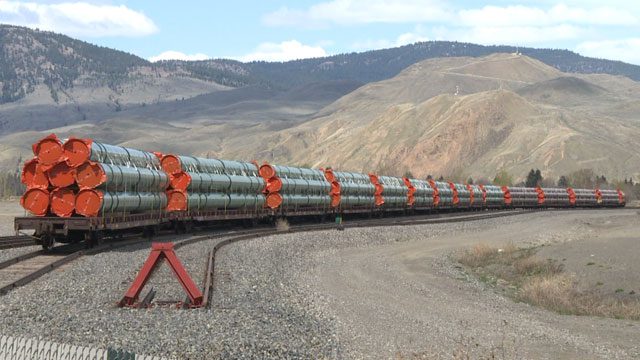 Canada announced Wednesday that it will not appeal a federal court's recent ruling on the Trans Mountain pipeline expansion and says it will re-engage with First Nations and Métis communities impacted by the project.
The announcement by Natural Resources Minister Amarjeet Sohi Wednesday morning comes amid ongoing debate around Canada's duty to consult Indigenous peoples on the pipeline, and on resource projects developed on Indigenous lands more broadly.
On Aug. 30 the Federal Court of Appeal ruled on a case brought forth by a number of First Nations, the Cities of Vancouver and Burnaby and the Government of British Columbia that the National Energy Board's "process and findings were so flawed that the Governor in Council could not reasonably rely on the Board's report," and that Canada "failed to fulfil the duty to consult owed to Indigenous peoples."
Responding to that decision on Wednesday Sohi announced the federal government is appointing former Supreme Court of Canada Justice Frank Iacobucci to design and oversee a new consultation process in which Canada will "work to address concerns of First Nations and Métis communities to move forward in the right way on this project in accordance with the Court's direction."
In May Canada announced it was buying the embattled pipeline—which has faced fierce opposition from Indigenous groups for years while garnering the support from some First Nations and Metis communities—from Texas oil giant Kinder Morgan for $4.5 billion.
At that time Indigenous leaders from a host of Nations and communities—and with grassroots people asserting their rights and jurisdiction on the ground in unceded Tsleil-Waututh, Squamish, Musqueam, Sto:lo and Secwepemc territories—vehemently and publicly opposed the Trudeau government's assertion that it would see the pipeline through to completion.
Critics of the project maintain that in building a pipeline through their lands without Indigenous peoples' free, prior and informed consent violates Aboriginal rights and contradicts Canada's commitment to upholding the Truth and Reconciliation Commission's calls to action, including the imperative to implement the United Nations Declaration on the Rights of Indigenous Peoples. 
Following the federal court of appeal's announcement in August Indigenous representatives gathered in Vancouver for a joint news conference.
 "It was a hard fight, but I'm glad today the courts heard the teachings of our culture, and our spirit, and how we carry ourselves," Tsleil-Waututh Chief Reuben George announced. 
 "The people up here that represent the nations could have negotiated for millions, but we can't put a price on the things that we love."
Asked by reporters how Canada will carry out its consultations with Indigenous groups, Sohi said Wednesday the feds "are going to engage in good faith and in a meaningful way," adding Canada will "offer accommodation where accommodation is possible."
Sohi said the NEB is conducting its own review of marine shipping and the impacts on species at risk.
Meanwhile, Canada will begin its consultation process, he added.
"We will follow the direction that has been given to us by the federal court, [which] has said that meaningful consultation can take place in a focused and efficient manner. 
 "So with that we'll be going into the communities with an open mind, and engaging and listening and learning from them, and accepting their help in designing and the input into how we need to move on this important project."