Conservative leader Andrew Scheer has more First Nations than any other leader – but do they support him?
"We have to use all the tools in our toolbox or use all the arrows in our quiver to bring out policy and legislative change."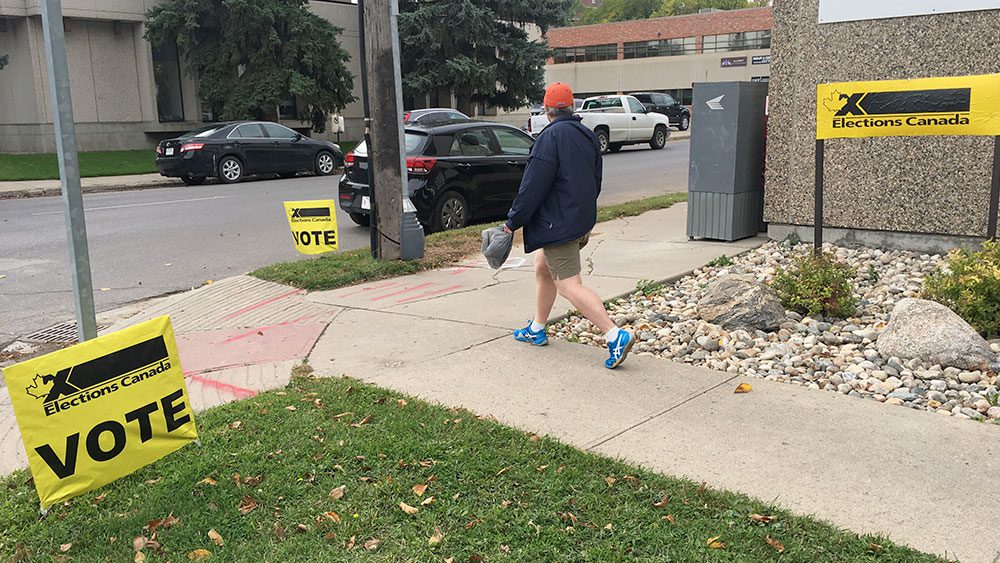 Gravel gives way to new blacktop here on the road leading into Pasqua First Nation.
But that's not something Conservative Leader Andrew Scheer would know, says Chief Todd Peigan, because the incumbent MP has never visited the reserve.
"What can I tell you about Andy?" Peigan says over the phone from New York City, where he's attending a special climate conference at the United Nations.
"He has never attended Pasqua First Nation, he has never attended any of the party debates when they're held on reserve."
Pasqua is one of 12 reserves in Scheer's sprawling riding of Regina-Qu'Appelle, here in southeastern Saskatchewan.

(Pasqua First Nation is one of 12 reserves in the Regina-Qu'Appelle riding. (Photo: Kathleen Martens/APTN)
Describing it as "diverse" is an understatement.
The riding encompasses North Central (an inner-city neighbourhood voted most dangerous in Canada in 2005), the upcale bedroom communities of White City and Emerald Park on Regina's eastern outskirts, and vast, rolling farmland that dots a picturesque valley.
As an MP, Scheer represents the most First Nations of any party leader.
Green Party's Elizabeth May has four communities in her riding of Saanich-Gulf Islands in B.C., but the NDP's Jagmeet Singh, Liberal leader Justin Trudeau, PPC leader Maxime Bernier and Bloc Quebecois leader Yves-François Blanchet have none.
When Scheer coasted to victory in 2015 with the help of urban and rural voters, none of the 10 First Nation polls supported him.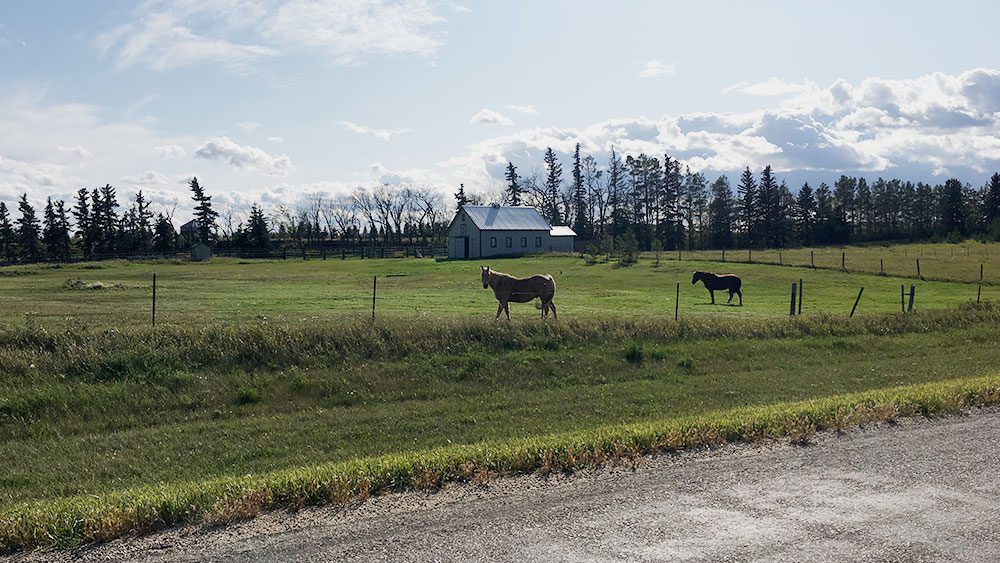 (One of the farms in Regina-Qu'Appelle. Photo: Kathleen Martens/APTN)
Some of that anti-Scheer sentiment was captured in a controversial Facebook post on Sept. 16.
Myke Agecoutay, a former vice chief of the File Hills Qu'Appelle Tribal Council, accused Scheer of making offensive comments in "the sacred boardroom" on Treaty 4 territory after accepting an invitation to meet with First Nation leaders.
But Agecoutay, who now lives in Regina, didn't respond to numerous requests from APTN News to defend or offer proof of his accusation.
The post, which has since disappeared, is not true, said a spokesperson for Scheer in an email to APTN,
"These allegations are patently false. The post has been deleted by Facebook," the spokesperson said.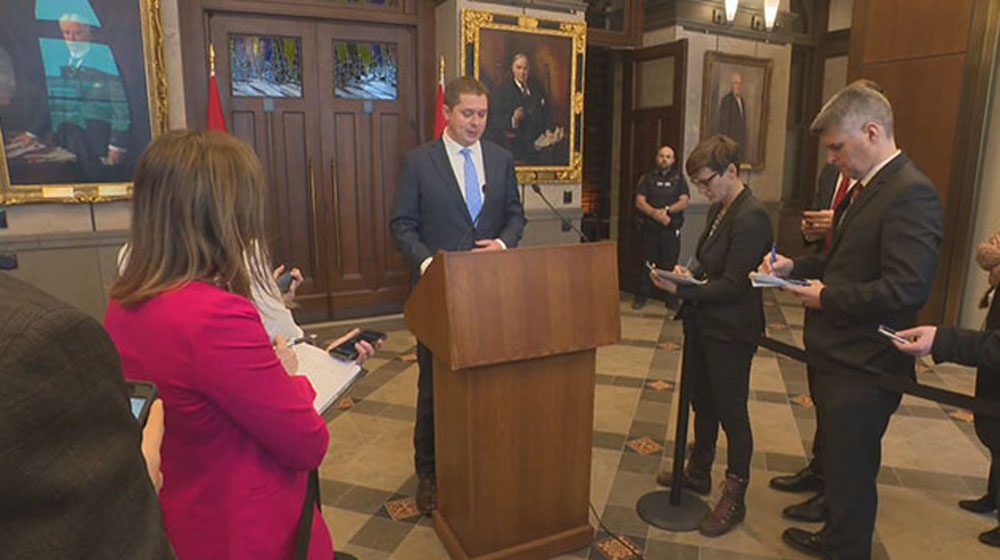 (Conservative Leader Andrew Scheer outside the House of Commons in February. APTN file).
Without Agecoutay or others in the room confirming the allegation, it is now social media history.
But it's being credited with sparking an interest in the federal election campaign, says the riding's Liberal candidate Jordan Ames-Sinclair, a Treaty 4 Indigenous youth leader from Sakimay First Nation.
"I'm aware of it; people are aware of it," he said in an interview in his campaign office.
Ames-Sinclair believes it's "mathematically possible" for him to unseat Scheer if he takes all the Indigenous votes in the riding of just under 80,000 people, which according to Statistics Canada, is growing.
"Not everyone feels they've been well represented," said the business student at the University of Regina, who was recently endorsed by Liberal veteran Sheila Copps.
"A large majority haven't been voting."
#ScheerHomophobia @AndrewScheer worst nightmare. @JordanQuAppelle Dynamic young Métis two-spirit gay leader is the Liberal candidate against him. 13,000 indigenous people in the riding. That's why Scheer is in hiding. Go Jordan!

— Hon. Sheila Copps (@Sheila_Copps) August 29, 2019
Jessica Gordon, one of the councillors for about 2,000 band members in Pasqua, knows something about fanning the flames of First Nation's discontentment.
She's co-founder of the national Indigenous movement Idle No More.
"There has been push back over the years that we shouldn't vote (in the colonial system) – that it's not our way," she says, while driving to yet another meeting.
"But we need to be engaged. We're going to help people register and get to the polls."

(Jordan Ames-Sinclair is an Indigenous candidate opposing Scheer. Photo: Kathleen Martens/APTN)
Sources at File Hills and Touchwood tribal councils in the riding, who aren't authorized to speak for the organizations, confirmed their bosses are discussing a voting drive.
Peigan, who identified Agecoutay as his nephew, was the only chief to respond to repeated requests for comment for this story.
"We cannot just advise people to vote," he says of plans to bus people to cast ballots and ensure there are polls on each First Nation for the Oct. 21 vote.
"We have to advise them to vote Liberal."
Yes, despite high-profile party scandals involving the country's first Indigenous attorney general and justice minister, Jody Wilson-Raybould, and mocking people of colour via black-brownface, Peigan continues to support Trudeau.
"Think of the alternative," he said of Scheer. "(Here in the riding) he never went to bat for us."

(Jessica Gordon is a Pasqua First Nation band councillor and co-founder of Idle No More. Photo: courtesy: Facebook)
Scheer wasn't in Saskatchewan when APTN visited his riding earlier this week, and his spokesperson said he wasn't available for an interview.
But his face was plastered on billboards throughout the Saskatchewan capital and national pollsters claimed, at that point in time, his party was leading the Liberals.
Toppling Trudeau would be a huge accomplishment for the man known here as 'Andy' who became Conservative party leader in 2017.
Scheer is originally from Ottawa and moved to his wife's hometown of Regina after meeting her at university.
The father of five finished his degree in Saskatchewan and worked at an insurance agency and as a constituency assistant before making his own run for politics in 2005.
He has won the riding twice and is hoping to take it – and the country – this third time.

(Pedestrians cross a main street in downtown Regina, Sask. Photo: Kathleen Martens/APTN)
By comparison, his Liberal opponent was born, raised and still lives in Regina-Qu'Appelle.
Ray Aldinger is running for the NDP, Dale Dewar for the Green Party, Tracey Sparrowhawk for the PPC and James Plummer for the Libertarian party.
Ames-Sinclair says he has been active in both the colonial and First Nations political systems since he was 13.
"In my years living in the riding, I felt no representation from (Scheer)."
National Chief Perry Bellegarde also hails from Scheer's riding but admits he didn't vote in Canadian elections before 2015.
"I was taught as a young boy that we don't have to vote because we have treaty and it's not our government," he told a news conference Sept. 9 while releasing the Assembly of First Nations' 2019 federal election priorities.
"We have to use all the tools in our toolbox or use all the arrows in our quiver to bring out policy and legislative change, and voting is one of them."
Bellegarde's office turned down an interview request from APTN about Agecoutay's Facebook post.
For more on the federal election click on: #vote2019
Meanwhile, the Conservatives have yet to release an Indigenous platform but Scheer has made some of this thoughts clear on certain issues.
He suggested during the Maclean's magazine debate he would not follow a human rights tribunal order to pay victims of the child welfare system $40,000 in compensation – rather, he says, he would put the money to better use.
Scheer also did not participate in any of the country's climate strikes on Sept. 27.
APTN has repeatedly invited Scheer to be interviewed about the campaign and forming government.
His team has not responded.