Caledonia land reclamation garners support of Haudenosaunee Confederacy Chiefs Council
Meanwhile, fire damages house of Six Nations Elected Chief Mark Hill Tuesday
Flags flapped in the wind as the sun rose over the 1492 Land Back Lane camp Tuesday morning. Cars honked often as they raced past throughout the day.
Behind the flags, a spray-painted sign issued one short demand: "land back."
"No consent, no construction."
A groundswell of support is mounting for the encampment on McKenzie Road in Caledonia, Ont., which stands in violation of an Aug. 7 injunction and could be raided by Ontario Provincial Police at any time. Two road blockades remained up not far from each other just outside of town. They went up after the Aug. 5 raid on the camp in which nine people were arrested.
Six Nations members, their supporters, women and children sat around a smoldering fire Tuesday evening. A bag of cedar sat nearby as people awaited the arrival of a rolling blockade – the second within a week.
Sayokla, a Haudenosaunee woman originally from Wisconsin, pulled into the camp along with the rolling blockade as the sun slid down in the west.
"We're here to be united together, so that people know that this is our land and that, as Aboriginal people, we're not giving up one acre more, we're not giving up two acres more of our land. So much has already been taken and stolen," she told APTN. "We're standing our ground. And we're not letting it happen anymore."
Laughter rang out behind her as Sayokla, who came with her auntie, talked about the atmosphere at the camp.
"Aboriginal people – family is always number one. And so the fact that there's young people, there's elders, there's families and communities here, that's what we're all about. That's what's important to us for the next seven generations to continue on, is our family, our ways, our unity as people, as Aboriginal people," she said.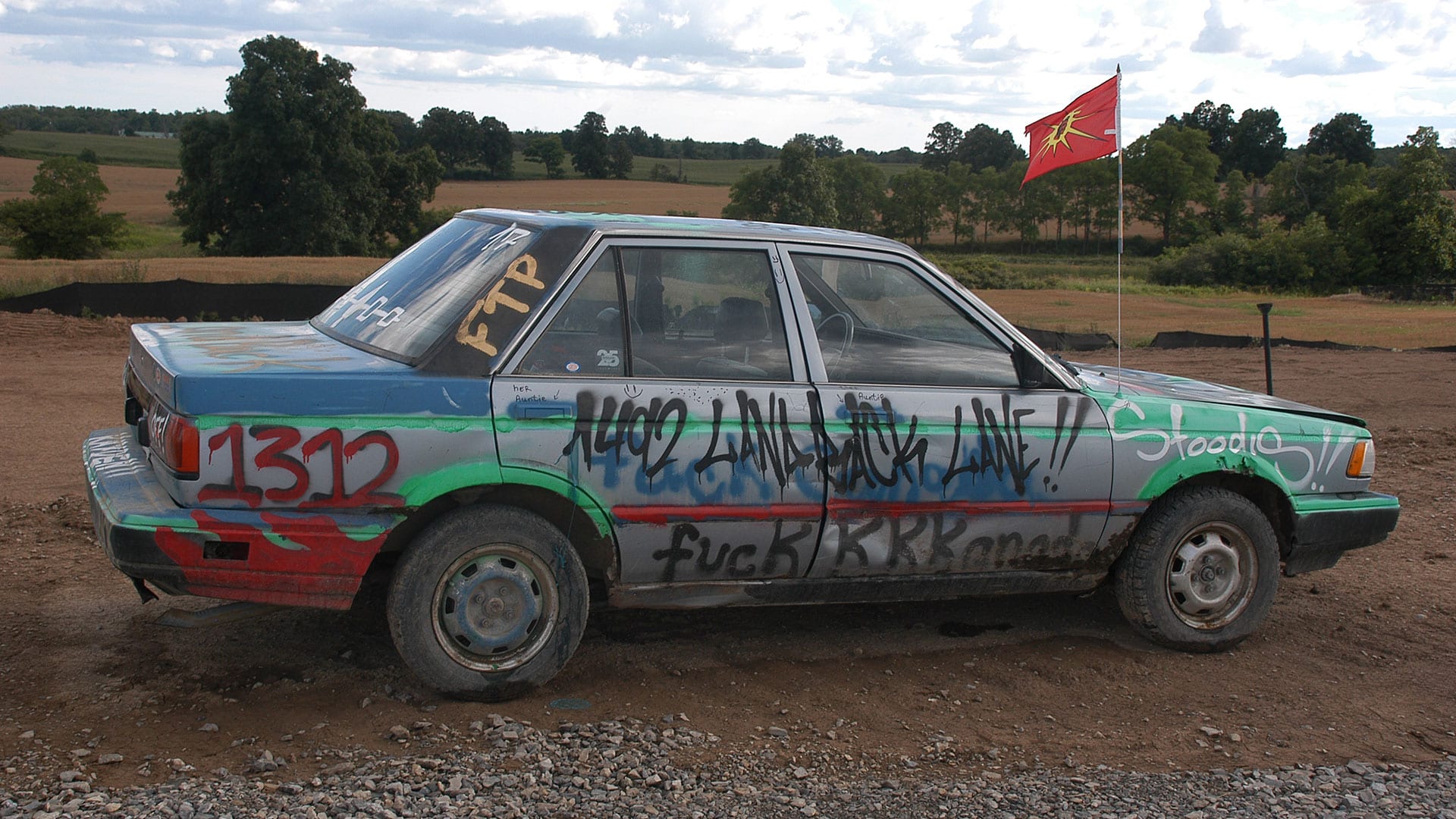 The camp also received a vote of confidence from customary leaders of the Haudenosaunee (People of the Longhouse, also known as Iroquois or Six Nations).
Traditional Six Nations chiefs voiced their support for the land reclamation at McKenzie Meadows, calling the proposed residential housing development "unlawful."
"The Haudenosaunee Confederacy Chiefs Council (HCCC) is opposed to this development and as the holder of collective rights for the Haudenosaunee people has not granted any type of consent which would allow this development to proceed," said the chiefs in an Aug. 15 statement.
A copy of the statement was shared with APTN News. The proposed development exists in a "red zone" against future development, the statement added.
"The Haudenosaunee Confederacy Chiefs Council has a process for granting consent in this area and it has not been followed on this development."
On Aug. 13, the University of Windsor's law faculty issued a support letter of its own denouncing the way "colonial laws are continually interpreted and applied to defeat Indigenous claims to land, to sovereignty, to self-determination." It was signed by the university's truth and reconciliation committee co-chairs, Claire Mummé and Beverly Jacobs.
In its successful injunction motion, Foxgate Developments described the spray paint scrawled at various points across the disputed parcel, where approximately a dozen people set up camp on July 19, as "spray bombed."
"As part of the protests, the individual Respondents which I am unable to identify other than Jane Doe and John Doe began to spray bomb heavy machinery, vehicles and equipment belonging to the Service Contractor causing significant damage to their property," said Foxgate's treasurer William Liske in a court document.
"As part of the protests and damage to equipment, the individual Respondents raised the flag of the Six Nations on the Lands and displayed signs and banners that read 'LANDBACK'," he added.
It isn't always clear if the cars that choose to honk as they fly by do so out of solidarity or opposition. Some say shouting usually accompanies those honks that oppose the occupation. Police cruisers pass by as peace officers amass in Caledonia and nearby Hamilton.
Camp residents have repeatedly told APTN that the Haudenosaunee never ceded the soil that McKenzie Meadows sits on top of. But this challenge appears nowhere in Foxgate's court motion, which argued that the company legally obtained title to the land from Haldimand County in September 2015.
People here say it was never Haldimand County's to sell – that the Crown obtained possession of the land illegally or illegitimately. Six Nations launched a claim against both Ontario and Canada in 1995 that remains unresolved.
The same concerns flared in 2006 over the proposed Douglas Creek Estates, which isn't far from the camp.
Nevertheless, Liske argued Foxgate wasn't aware of any claim or objection "by any First Nations group" to the project.
All this notwithstanding, shovels hit the dirt throughout 2020. Foxgate explained one of its contractors spent the year preparing the land for construction: grading, earth works, installing services such as sewers and constructing asphalt roads.
Occupation began 
"Much of the site servicing works had been completed" by the time the occupation began.
The evidence of this work is everywhere. Throughout the site yellow fire hydrants contrast with the cracked rocky dirt. Teal-blue pipes lay about along with concrete blocks.
Construction has been halted for the last month.
In a Tuesday release, camp residents said they expect a raid any moment.
"The Land Defenders at 1492 Land Back Lane are engaged in a traditional decision-making process. These matters are very complex politically, historically, and socially. It takes time for true democracy in these contexts. We are working hard to de-escalate the situation and to find a peaceful resolution," the statement said.
"The safety of our elders, women, Two-Spirit people, and children who are living within their traditional territory must be maintained. Our community of Land Defenders and Allies will continue to protect our people from being forcibly removed from our territory, which is an act of genocide."
Police responded in the same way as they have to previous inquiries.
"The OPP Provincial Liaison Team has been involved from the start," said Const. Rodney LeClair. "Communication lines are open and dialogue continues with all in an effort toward a peaceful resolution."
Six Nations elected chief and council agreed in 2019 to support the project. The Confederacy chiefs didn't sign on to the deal.
Six Nations elected Chief Mark Hill said on Monday that he had reached out to the traditional leaders to try to find a solution.
For unity
He called for unity for the second time and reiterated his call for people to listen to the land defenders' concerns.
Hill's house caught fire Tuesday morning. Six Nations Police Service said the fire is under investigation with the assistance of the Ontario Fire Marshal.
"Police arrived on scene as the home was observed to be completely engulfed in flames. It was suspected that there might possibly be a male still inside the building; a passerby assisted by entering the building and did locate a male; the passerby managed get him out and to safety."
Police said they received word another family member might have been inside, but this person was accounted for at a different location.
"The home suffered major fire and smoke damage. Police remain on scene," said the release.
Hill appeared shaken but unharmed and people on the scene asked for privacy.