Feds say Iqaluit RCMP to be equipped with body-worn cameras
Detachment in Iqaluit will be a test site for RCMP across the country.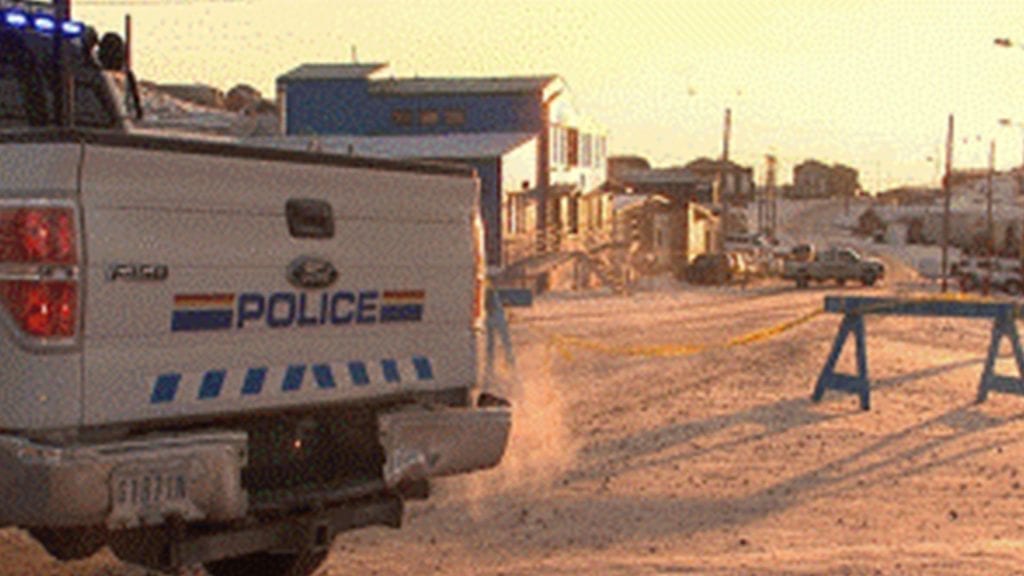 ---
The federal government announced Wednesday it will equip RCMP officers in Iqaluit with body cameras.
The move comes after a spate of controversial arrests and shootings captured on bystander video that shocked Nunavummiut and the rest of Canada.
"We know Iqaluit was the site of a very public incident between the RCMP and a citizen," said Northern Affairs Minister Dan Vandal in an interview with APTN News.
"I'm not going to say that's the reason Iqaluit was chosen, but there was a lot of pre-discussion with Iqaluit citizen-stakeholders and it was thought…that this would be an appropriate place for the first phase of a broader rollout."
Vandal said the trial period would start in November.
---
The mayor of Iqaluit said the body-cam plan was spearheaded by Nunavut Sen. Dennis Patterson, who had convened a committee that already met three times.
Kenny Bell welcomed the project.
"It's great for the RCMP – the members themselves – and I think it's great for the community members," he said in a telephone interview.
"All around it's good for everybody."
RCMP in the northern territory were scheduled to address the community Thursday.
Read More: APTN coverage of Policing in Canada 
They said in a release Wednesday they were committed to "strengthening trust, transparency and accountability."
The cameras would help ensure officer and citizen safety and improve service, they added in their release.
Complaints about policing in Nunavut peaked last summer and prompted six investigations. The cases were forwarded to outside police forces for review – usually the Ottawa Police Service.
But politicians in the Nunavut Assembly are discussing greater police oversight this week.
Something not lost on Ottawa.
"Our government recognizes this is not the only solution to addressing systemic racism and discrimination in policing and other institutions," Vandal said, noting his government had consulted with Inuit organizations prior to Wednesday's announcement.
"We must keep working to remove systemic and discrimination in policing and other institutions."
Details about which company would provide the cameras and at what cost were not made available Wednesday.
The minister said the trial period would "provide information that will inform the nationwide roll-out of body-worn cameras for the RCMP."
Brenda Lucki, the RCMP commissioner, concurred.
"With the support of the Federal government and our contracted policing partners, I am committed to rolling out a body-worn camera program for all front-line police officers in the RCMP," she said in a release.
Bell said his municipal enforcement officers use cameras now without problem in all kinds of Arctic weather.
"Iqaluit and Nunavut, as a whole, is part of Canada and it's nice to be a leader in one thing," he added.