Blackfoot activist dies at age 61 from cancer
He remained close to nature until his passing.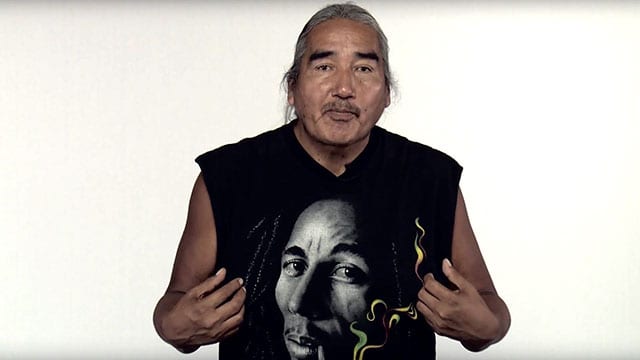 Blackfoot activist Milton Born With A Tooth has lost his battle with cancer
He was 61.
"Milton is a lifelong protector of the Blackfoot Way of Life, and the lands and waters of the earth," said his niece, Nicole Eshkakogan. "He had many friends and supporters across Canada."
The Ni'taiitsskaiks (Lonefighter Society) leader, who spoke to APTN News via phone last month, died May 18 in Calgary.
Born With A Tooth  rosee to widespread notoriety in 1990 when the Alberta Government sought to dam the Oldman River, which would have flooded Peigan burial grounds.
Eshkakogan said her uncle remained close to nature until his passing—spending every day outside with his brother, Randy, and his son, Starman, listening to music and enjoying the company of his family members and friends.
https://twitter.com/Terrilltf/status/1130333855087337472
She said a celebration of his life will be held during his birthday June 9 -11 at the community hall in Brocket, AB.
She said he wanted "a wholistic approach" to celebrating his legacy.
aptnnews.ca