Biden's promise to kill Keystone pipeline gets mixed reaction with federal politicians in Canada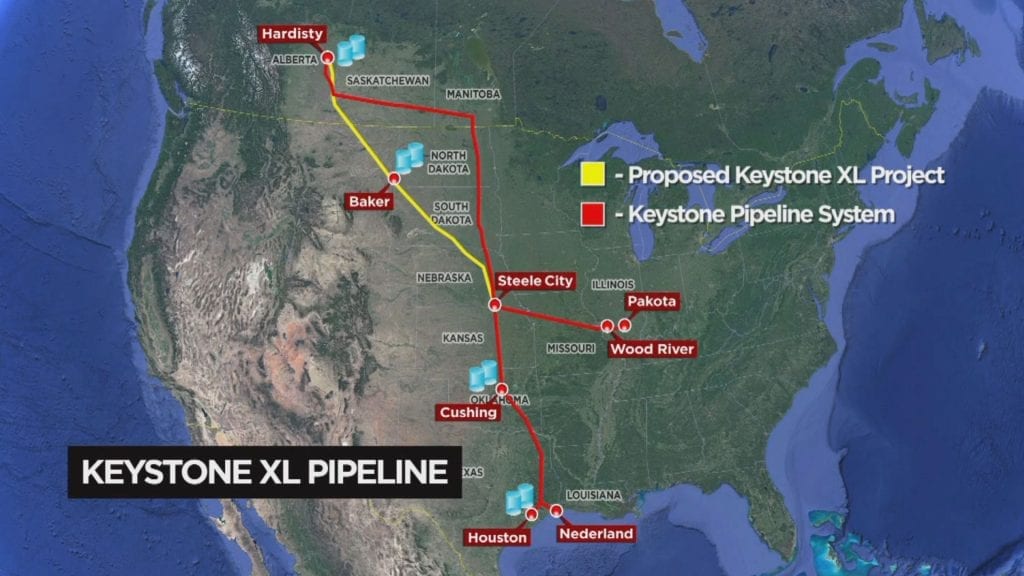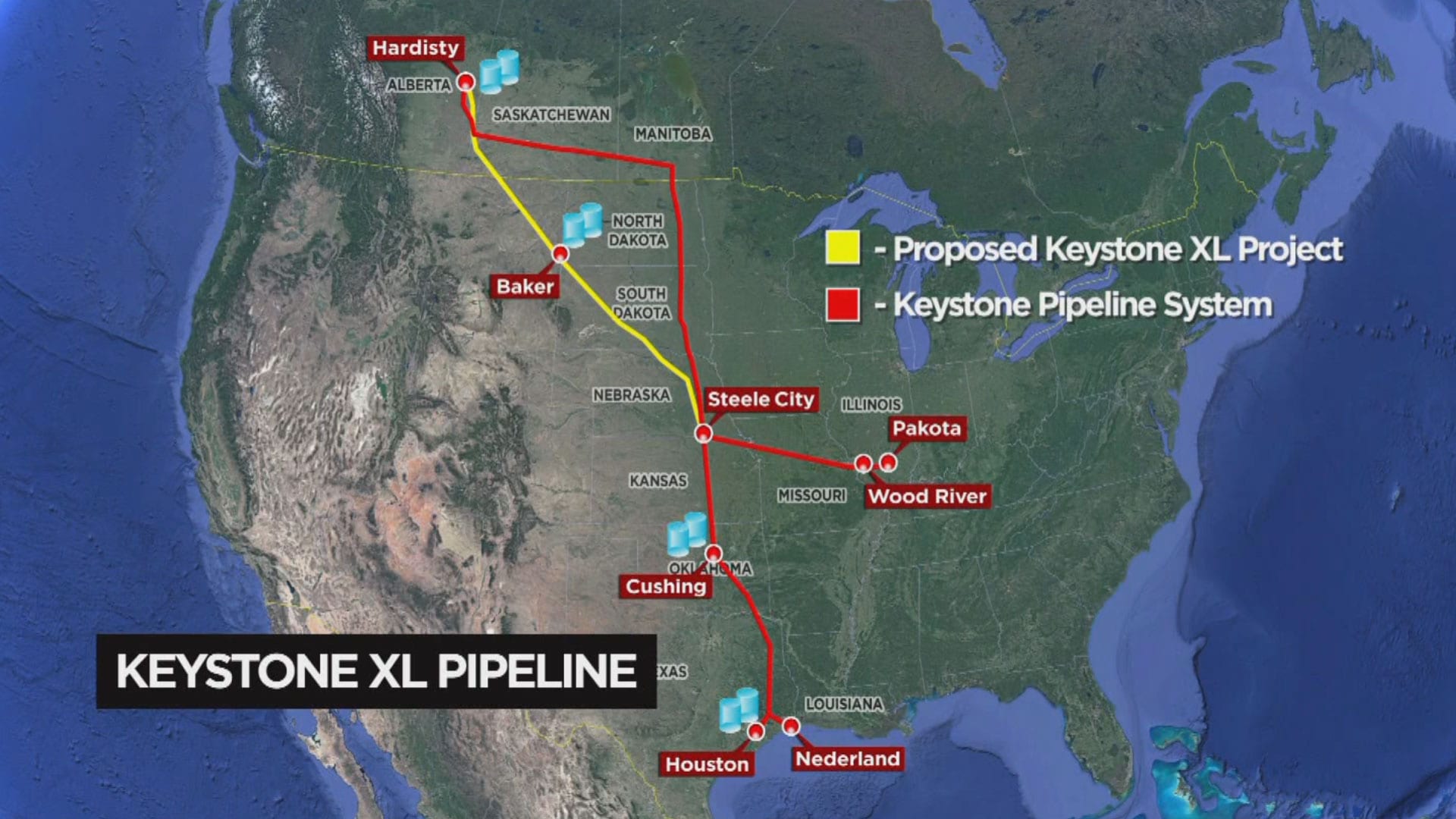 ---
To some, U.S. President-Elect Joe Biden's notice that he'll kill the Keystone XL pipeline was welcome news in Canadian political circles.
While Prime Minister Justin Trudeau was staying clear of the issue Monday – his political foes were not.
Green Leader Annamie Paul accused the Liberals of pushing a pro-pipeline agenda while paying lip service to climate change.
"We have a real chance because this is a president who has said, president elect, who has made it very clear that the climate is going to be at the top of his agenda," said Paul.
"You simply cannot continue to build pipelines to continue to frack oil to continue to refuse to set any kind of target that even matches our international peers and at the same time say that you are a climate warrior."
NDP Leader Jagmeet Singh urged the government to let the project perish and to avoid backing Kenney's promised legal fight.
"I don't think that's a good use of our time. That's not a good use of our resources," Singh said. "We should be finding ways to create good jobs for these workers that are long-lasting and help us fight the climate crisis."
And Conservative Leader Erin O'Toole urged Trudeau to open a channel with Biden in order to change his mind.
Watch Jamie Pashagumskum's story here: 
North America's perennial pipeline debate erupted anew Monday as president-elect Joe Biden's Day 1 plan to kill off the Keystone XL project cast a pall over hopes for a fresh start to the Canada-U. S. relationship.
Critics cheered and champions fumed at word Biden's first day in the White House would likely end, for now, Canada's enduring, politically fraught plan to send more than 800,000 added barrels a day of bitumen to refineries on the U.S. Gulf Coast.
Those in Washington who cultivate and monitor the at-times-fragile ties between the two countries wondered about what the decision might portend.
It likely points to the return of a more familiar cross-border dynamic, said Eric Miller, a Canada-U. S. expert and president of the D.C.-based Rideau Potomac Strategy Group.
"We can take from it that, as a going-in proposition, the Biden administration is probably not going to be inclined to work with Canada on things that Canada wants, but it will be happy to work with Canada on things that it wants," Miller said.
"To some extent, this is a return to form, where Canada often finds itself in a position where it has to fight hard to get changes made."
A hard fight, including in court if needed, is exactly what Alberta Premier Jason Kenney is promising.
"The United States government owes Canada the respect to at least sit down with us and talk about this vital project in the broader context," said Kenney, whose government gave the project a $1.5-billion infusion last year.
"Surely the relationship between Canada and the United States is worth at least having that discussion."
Biden's plan is outlined in transition documents seen by The Canadian Press. They suggest he intends to sign an executive order on inauguration day to rescind the presidential permit for the US$8-billion expansion, reissued in 2019 by President Donald Trump.
The decision is less surprising than the timing. Biden's campaign had already promised to block the project, but making it a symbolic Day 1 move _ an effort to satisfy the combative progressive wing of the Democrats _ carries a particular sting.
"I wish Biden's team had bided their time, if you will, and given us 30 days to try and work through," said Gordon Giffin, who was U.S. ambassador to Canada during Bill Clinton's second term in the White House.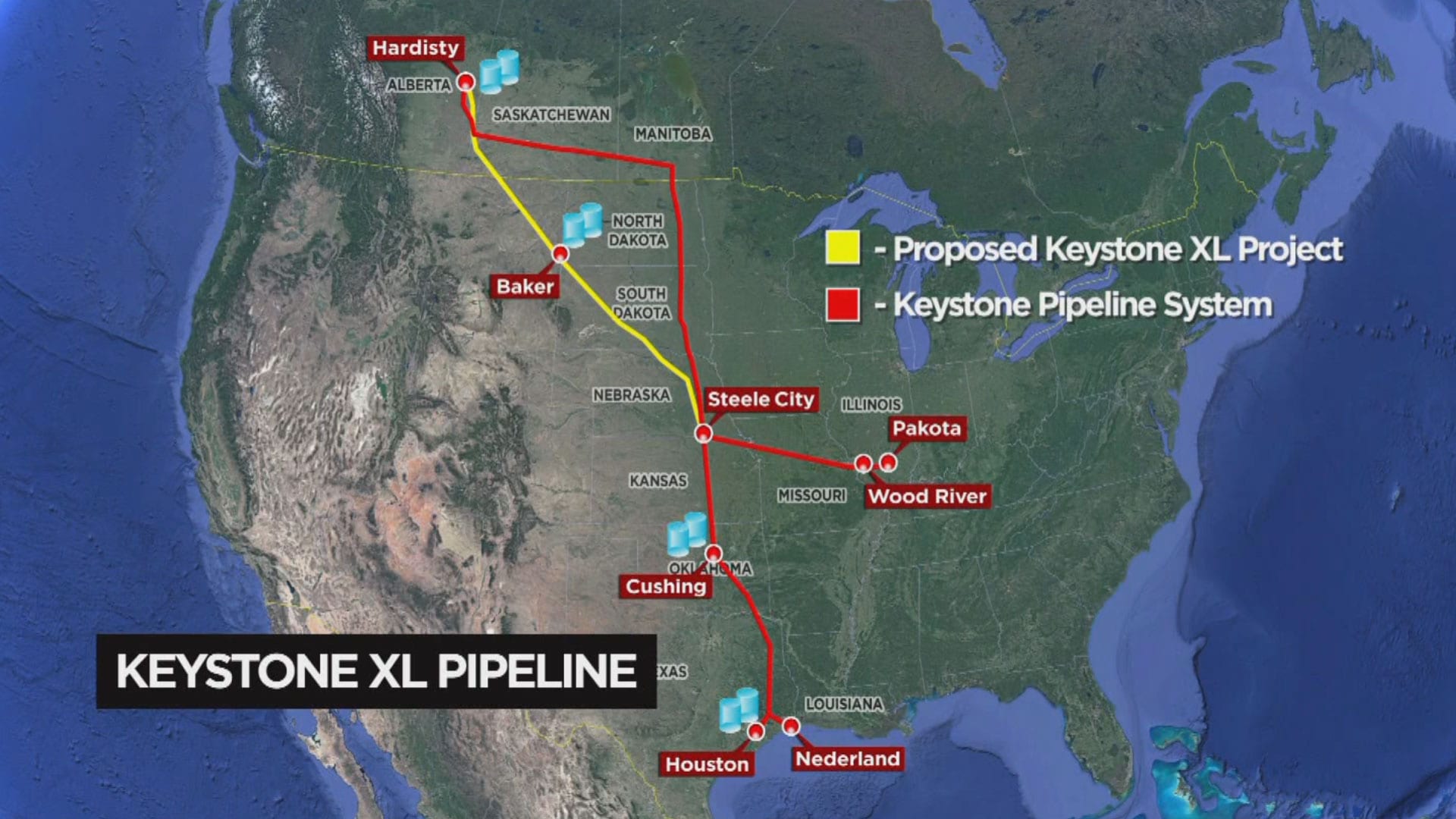 ---
In a late bid to win favour with Biden, pipeline owner TC Energy Corp. confirmed Sunday an ambitious plan to spend US$1.7 billion on a solar, wind and battery-powered operating system for the pipeline to ensure it is zero-emission by 2030.
Canada's pitch to the Biden team has for months framed Keystone XL as a vastly different, more environmentally friendly project than the version President Barack Obama rejected in 2015 after slow-walking it throughout his two terms in office.
"They may have reached the same conclusion, but I think it would have been worth hearing out the case to be made," Giffin said.
In terms of Canada-U. S. relations, the decision comes as no surprise and ought not overshadow the post-Trump potential for other cross-border collaborations, said Maryscott Greenwood, CEO of the Canadian American Business Council.
"The atmosphere will be one of collaboration and decorum instead of aggressiveness and tariffs and retaliation," Greenwood said.
Former ambassador Bruce Heyman, who was U.S. envoy to Canada for the last three years of Obama's tenure, favoured an early, decisive move over a long, drawn-out debate.
"Sitting on it doesn't make it better for anyone," he said, citing the strong ties that followed the 2015 decision between the Liberals and the Obama White House.
"I think it clears the decks for the kinds of things that we need to tackle right away," such as the pandemic and its economic aftermath, Heyman added.
Veterans of the 12-year fight against Keystone XL, all too aware of the project's knack for resurrection, refused Monday to declare victory.
"I won't fully believe it until I see a signature on the executive order," said Jane Kleeb, a Nebraska political activist whose name is synonymous with U.S. environmental opposition to the project.
That signature, said Kleeb, should be seen in both countries as a final tipping point in the ongoing global debate about the dangers of fossil fuels, and not as an excuse to retrench and rehash old arguments.
"I understand where Alberta is coming from," she said. "If you were to come and tell me that (Nebraska) couldn't grow corn anymore, it would be a problem in our state.
"But I also think that at some point, our entire country and nation and all of our allies need to start realizing that building new fossil-fuel pipelines, building new fossil-fuel projects, just can't be on the agenda right now."
Business associations north of the border, like the Canadian Chamber of Commerce, promptly warned of strained bilateral relations and a missed opportunity to energize economic recovery efforts in both countries.
Others fretted about the looming threat of Buy American, Biden's promise to prioritize U.S.-based workers, manufacturers and suppliers in the coming effort to get pandemic-weary Americans back to work.
"Excluding each other from our respective government procurement markets could seriously hurt our precarious economic recovery," said Dennis Darby, president and CEO of Canadian Manufacturers and Exporters.