AFN facing conflict of interest concerns, call for independent financial review
'I have documents that show financial improprieties within the Assembly of First Nations,' says Regional Chief RoseAnne Archibald
---
Perry Bellegarde's tenure as national chief of the Assembly of First Nations (AFN) is winding down amid conflict of interest concerns from Ontario region, which is calling for external scrutiny of financial policies.
APTN News has learned the Chiefs of Ontario (COO) passed a confidential resolution on Feb. 4 calling for an independent review at AFN saying COO "has reason to believe" the executive committee has breached its code of conduct and ethics.
The resolution calls for an independent financial management expert to review AFN policies and processes for awarding contracts and determine whether there were conflicts of interest or undue influence applied during these processes.
From a review of public records, it is possible that the concerns may be linked to work done for AFN by a company called Indigenous Languages Revitalization Associates, a sole proprietorship registered to the national chief's long-time partner.
Valerie (Galley) Bellegarde is listed on LinkedIn as the founder and principal consultant of this company, having occupied those positions between March 2018 until the present.
Her page said the company worked for AFN on language legislation co-development, describing a vision for language reclamation as "the golden thread" of her career.
"We delivered as technical support for the Assembly of First Nations (AFN) Negotiations at the Department of Canadian Heritage Co-Development Table for the Act Respecting Indigenous Languages," said Valerie Bellegarde's LinkedIn page.
"I researched and authored 75+ key policy documents and coordinated the political and policy strategy for the Act Respecting Indigenous Languages which received Royal Assent in June 2019."
This piece of legislation was first tabled as Bill C-91 earlier that year. Perry Bellegarde touted it as an "unprecedented" advance when he announced he wouldn't seek re-election in December 2020.
APTN has obtained an undated financial statement indicating AFN awarded and paid out a contract worth $49,770 to Indigenous Languages Revitalization Associates. APTN has not been able to verify the authenticity of this document.
A different source with first-hand knowledge of how contracts were awarded at AFN in the past told APTN contracts worth over $50,000 usually required a request for proposal type of process.
Such contracts also required approval by the executive committee. But contracts under $50,000 could have been sole sourced by a senior manager responsible but have to be properly justified, the source said.
Perry Bellegarde's office referred a Tuesday interview request to the AFN's chief executive officer Janice Ciavaglia, who sent a statement.
"The AFN is aware of the COO resolution, which I have recommended that it be added to the agenda for discussion by the Executive Committee, which is comprised of the Regional Chiefs," said Ciavaglia via email.
APTN followed up with another interview request on Wednesday but received no reply.
APTN then submitted a list of questions asking for clarification on the work completed by Indigenous Languages Revitalization Associates for AFN.
"All contracts in excess of $25,000 in a fiscal year are reviewed by the Executive Committee.  To the best of my knowledge, there have never been concerns raised by the regional chiefs with regard to contracts to Indigenous Languages Revitalization Associates," Ciavaglia wrote.
"In my records, there have been four contracts issued to this company since 2014, all of which would have been contracted through our Languages secretariat, approved by the CEO.  All contracts, whether sole-sourced or tendered, are reviewed to ensure they adhere to the AFN's conflict-of-interest rules."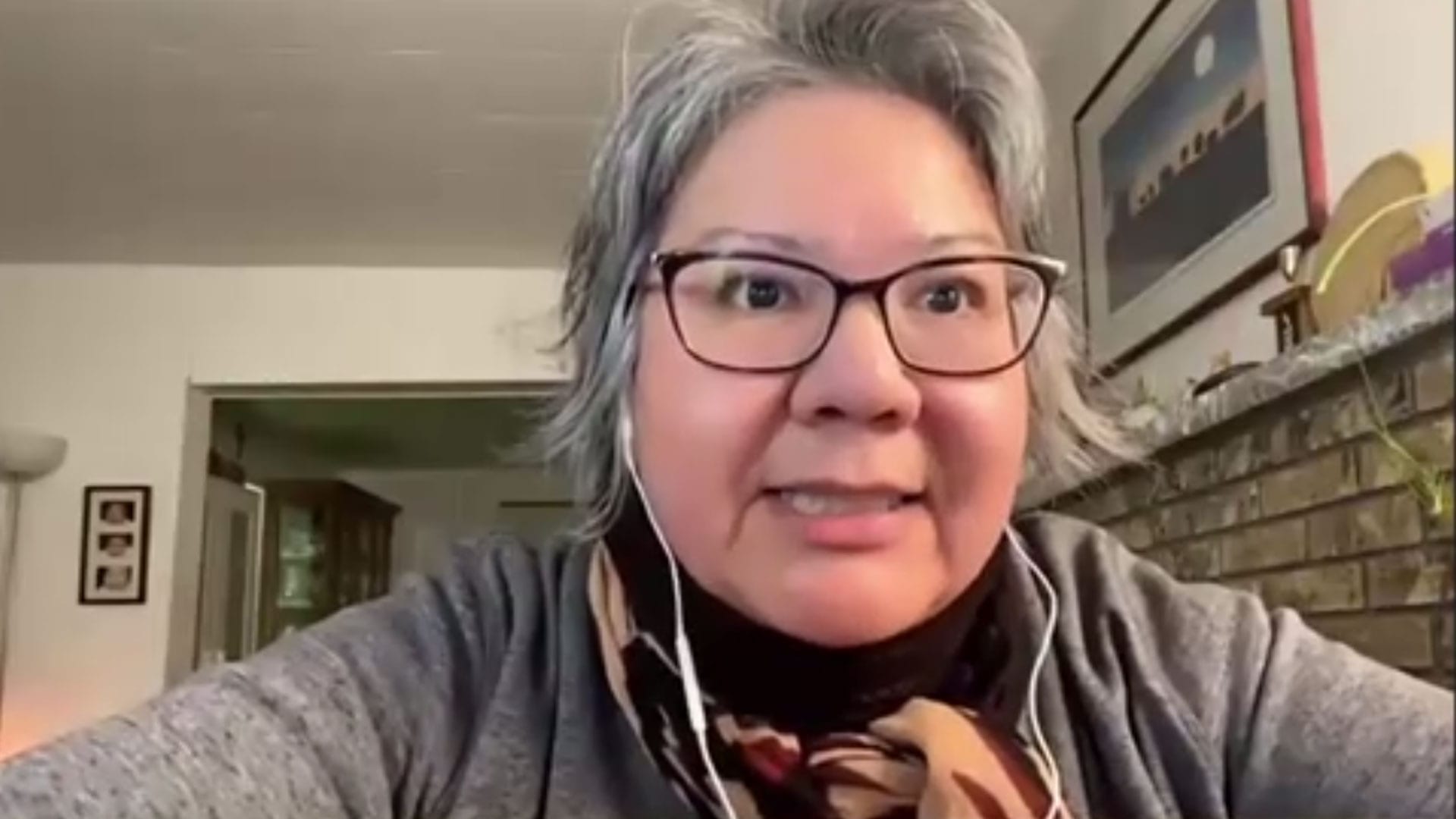 ---
This sort of conflict of interest concern isn't new for the outgoing national chief.
In 2015, Perry Bellegarde drew criticism for hiring his spouse, who went by Valerie Galley then, as a political advisor. He acknowledged the appearance of a conflict of interest but said the AFN was following all human resources hiring policies.
Her LinkedIn page said Valerie Bellegarde remains in the role of senior advisor at AFN in a "casual/on-call" basis.
The COO resolution calls for a report to be completed within three months along with recommendations for AFN to "strengthen financial decision-making processes."
It asks this report be shared with the regions that make up the national First Nations advocacy organization.
"If the independent report concludes that there has been a breach in the Code of Conduct and Ethics for AFN Executive, the Discipline Procedures of the Code shall be initiated," said a copy of the resolution.
The resolution is signed by Regional Chief RoseAnne Archibald.
This is the second time in just over two months Archibald has supported a resolution alleging misconduct within the AFN executive.
Whether or not a breach of the code of conduct and ethics has occurred has not yet been determined.
---
Read More:
'It's time': Ontario regional chief says #MeToo reckoning needed at AFN
---
On Dec. 9, 2020, Archibald accused Perry Bellegarde of obstructing passage of a resolution calling for an independent investigative review of sexual orientation- and gender-based discrimination at the AFN.
"We have problems within the Assembly of First Nations," said Archibald during the AFN Special Chiefs Assembly. "Women are not always respected, especially on the executive."
The national chief immediately denied he was resisting the process and told the chiefs to support the resolution. It was adopted.
Archibald's office declined interview requests on Tuesday and Wednesday.
But then she issued a long public statement late Thursday. It says Perry Bellegarde brought harassment allegations against her to her attention immediately after the COO resolution.
"I was first alerted to harassment allegations against me when National Chief Bellegarde and his legal counsel Mr. [Peter] Mantas called me, without notice, on Friday February 5, 2021," said Archibald in the statement.
"The Chiefs of Ontario resolution seeks an independent financial review of the Assembly of First Nations. I have become a target of the National Chief and the Assembly of First Nations Secretariat because I have documents that show financial improprieties within the Assembly of First Nations."
The AFN contacted APTN News after the story was posted to clarify that Mantas is the lawyer for the organization, and not Bellegarde's personal counsel.
Whether or not there have been financial improprieties at AFN has not been determined.
Editor's Note: The original version of this story said that the national chief brought allegations against Archibald. The sentence should have said that Perry Bellegarde brought the allegations to her attention. The AFN also noted that Peter Mantas is the lawyer for the AFN and not the national chief's personal counsel.