B.C. greenlit more Mounties on Wet'suwet'en territory before 3rd raid
Solicitor general invoked section of police agreement that allows 'redeployment' of RCMP resources from other detachments 'to maintain law and order' during emergencies
---
The British Columbia government authorized an RCMP request for increased police presence on Wet'suwet'en territory to crack down on pipeline resistance for the third straight year, according to the Mountie who planned the operation.
As catastrophic floods and mudslides ravaged other parts of the province, an RCMP tactical unit equipped with choppers, snipers, assault rifles and dogs spent two days dismantling blockades erected to assert Wet'suwet'en title and oppose the Coastal GasLink pipeline near Houston.
The decision was made before the destructive extreme weather hit, according to Chief Supt. John Brewer, who said the force met its commitments to the flood response in any case.
"It certainly wasn't planned during floods," said Brewer, who is the gold commander for the Community-Industry Response Group. "The operation was being planned to open up that road before the floods hit."
Brewer confirmed that Mike Farnworth, deputy premier and solicitor general, granted the request to beef up forces on the territory by declaring an emergency under Article 9.1 of the Provincial Police Service Agreement, a 20-year deal between B.C. and Ottawa through which the federal cops enforce provincial laws.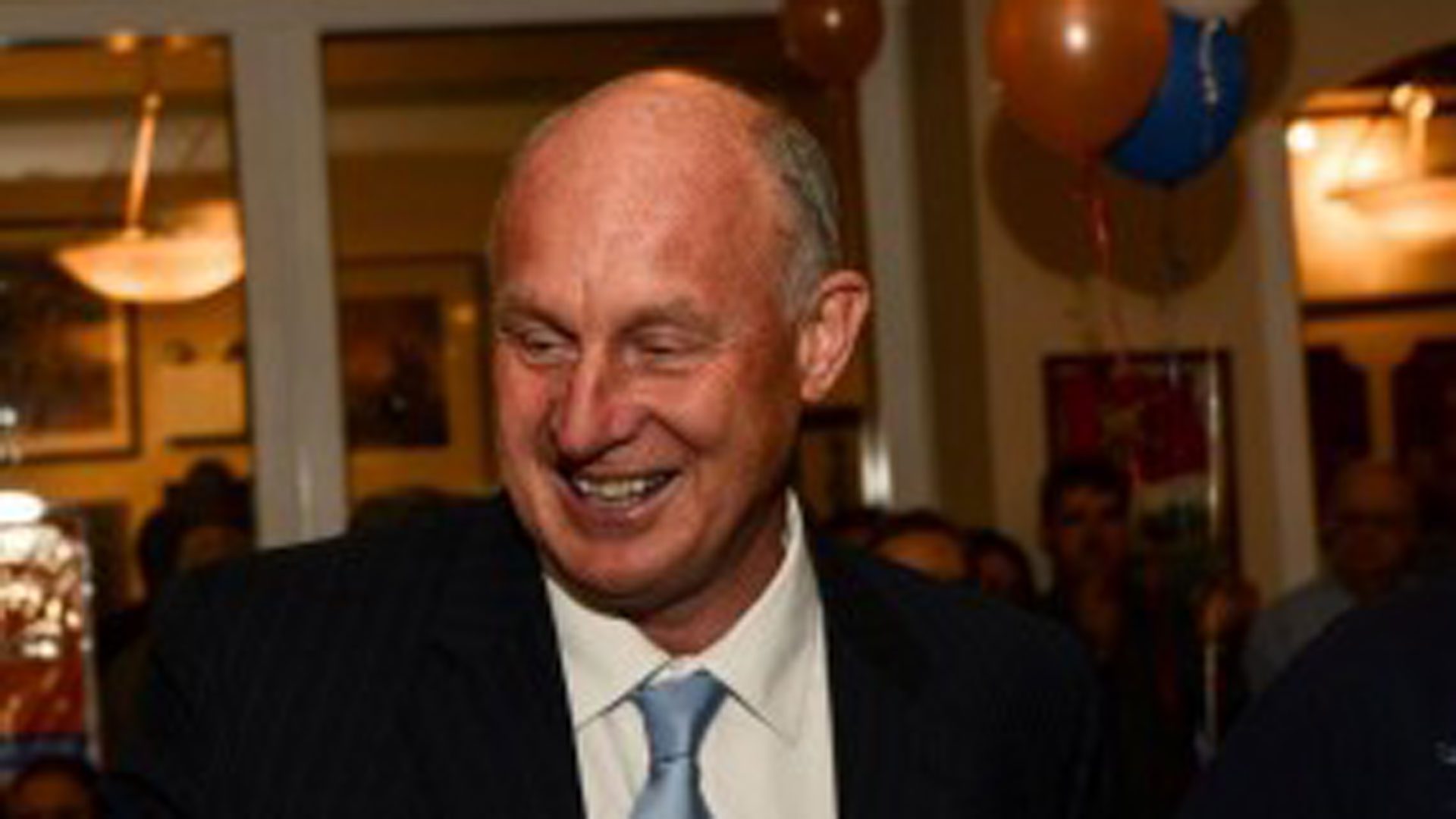 ---
Under Article 9.1, Farnworth can authorize internal redeployment of police resources "to maintain law and order, keep the peace and protect the safety of persons, property or communities" during temporary urgent situations.
Farnworth has now approved these requests, which come in writing from the province's top cop, prior to raids for three straight years.
It isn't clear when Farnworth greenlit the latest redeployment because his office declined to answer emailed questions from Nation to Nation. He sent a statement instead that said, "Enforcement decisions are made by police. Politicians do not direct police operations in B.C."
A spokesperson for the B.C. Public Safety Department added that Farnworth, as minister, does not participate, view or authorize operational enforcement plans and only approves the redeployment request.
"In this case, the BC Supreme Court issued an injunction decision, which included an enforcement order," the department said. "Following that, the RCMP requested the ability to temporarily redeploy resources, if needed in response."
But Grand Chief Stewart Phillip, president of the Union of British Columbia Indian Chiefs (UBCIC) called it "a very insidious, underhanded move on the part of the provincial government."
Phillip told N2N it's "absolutely outrageous" militarized raids are still happening on unceded land, given that B.C. recently passed legislation to harmonize its laws with the UN Declaration on the Rights of Indigenous Peoples.
"We're deeply concerned with the current practice of the Horgan government to weaponize the use of injunctions to authorize these highly militaristic raids on Indigenous territory," he said. "It does not bode well for the future of so-called reconciliation."
Previous two requests granted just before raids
For more than a decade, hereditary chiefs and supporters have stood off against government, industry and police over the pipeline that would carry fracked natural gas 670 km from Dawson Creek in northeastern B.C. to a $40-billion liquefaction megaproject on the coast in Kitimat.
The previous two exchanges declaring a provincial emergency over resistance to it have already been released publicly.
On Dec. 17, 2018, three days after the TC Energy subsidiary obtained an interim injunction, then-E Division commander Brenda Butterworth-Carr, a member of Tr'ondek Hwech'in Han Nation in Yukon, sent Farnworth a letter asking for more Mounties.
Pipeline workers were set to arrive en masse to the region and were on a collision course with a checkpoint maintained by the Unist'ot'en camp, "the focal point for any court ordered injunction," warned Butterworth-Carr.
"This constitutes a special event in British Columbia" that local detachments were ill equipped to handle, the letter said.
Farnworth granted the request.
On Jan. 3, 2019, gold commander Chief Supt. Dave Attfield told municipalities their resources may also be siphoned off for the operation.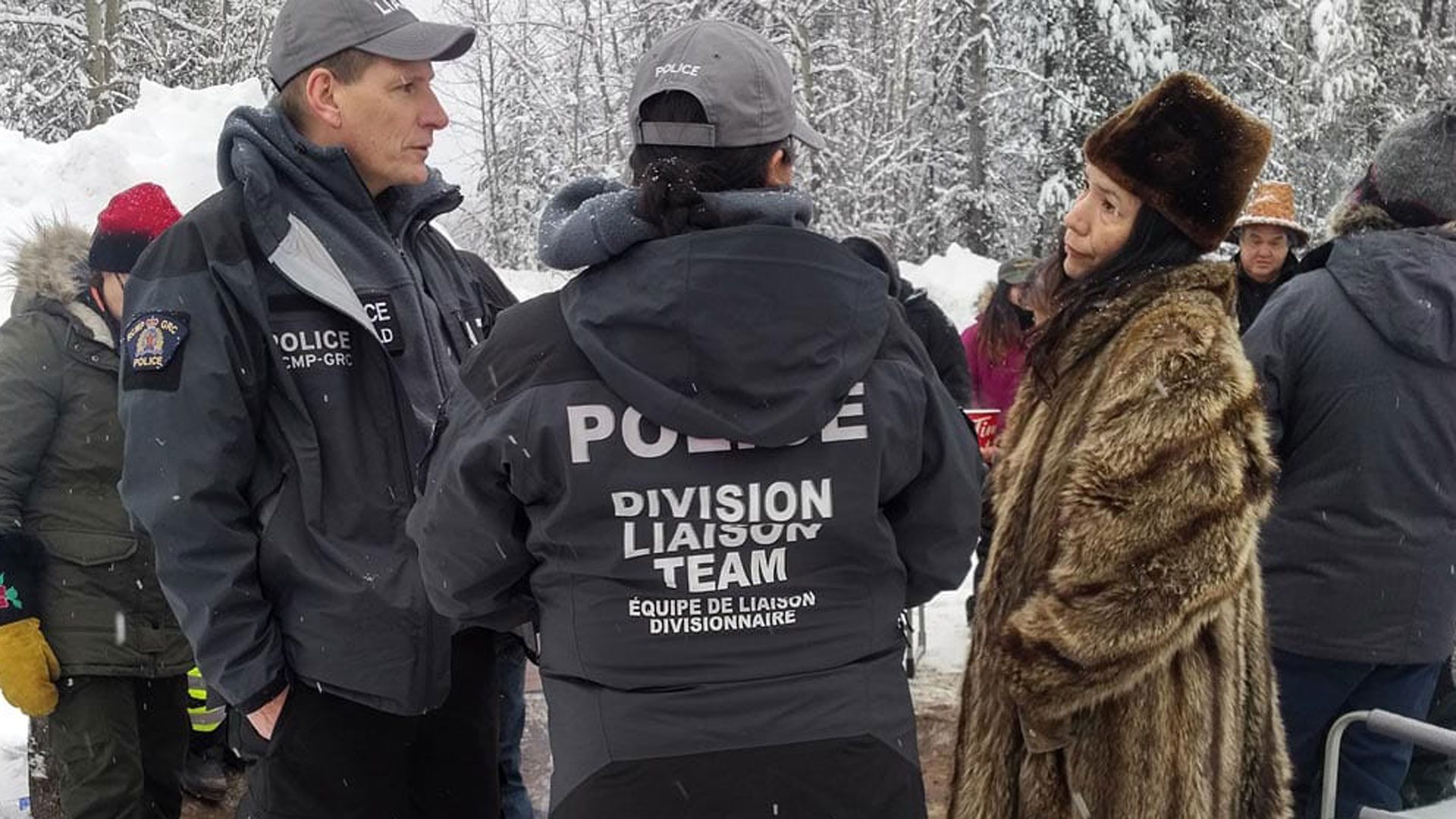 ---
Four days later the Mounties swooped in, busted up the blockade and arrested 14 people, drawing outrage and solidarity demonstrations.
The company holds provincial permits and impact benefit agreements with five of six Wet'suwet'en band councils, but hereditary chiefs representing the nation's five clans and 13 houses refuse to back down.
A year after the first raid, resistance rose up again.
The company's injunction was upheld on Dec. 31, 2019, and new E Division commander Jennifer Strachan sent a letter asking for more resources shortly after.
Farnworth agreed the peaceful civil disobedience constituted an "urgent and critical situation of a temporary nature." He declared another "provincial emergency" under the police agreement and authorized more Mounties on Jan. 27, 2020.
Militarized police again rolled up on the remote logging road to dismantle blockades in a Feb. 6, 2020 pre-dawn operation, arresting six. This too sparked national solidarity demonstrations and blockades.
The BC Civil Liberties Association obtained and released this particular letter last year.
Veronica Martisius, counsel with the organization, isn't surprised it happened again.
"This doesn't come as a shock," said Martisius, "but I'm really disappointed in the complete lack of accountability."
Mounties hold firm against criticism
Other observers and activists said the third operation, which took place on Nov. 18 and 19, was more aggressive and violent than previous ones.
Mounties used an axe and chainsaw to hack through a wooden door on a tiny home filled with people on day two. Tactical officers then aimed assault rifles at the occupants before they were detained, dogs howling throughout.
Twenty-nine people were arrested, among them a photojournalist and documentary maker. They were the only ones to document the arrests as police roadblocks prevented other media, including APTN, from witnessing the operation.
Advocacy and civil liberties organizations widely condemned both the timing and tactics of the show of force.
While Brewer—who was responsible for strategic planning before, during and after—admitted the scene "doesn't look good," he insisted the Mounties' conduct was justified.
"No enforcement action where you've got to go through a barricaded door and make arrests looks good," he said. "It just doesn't."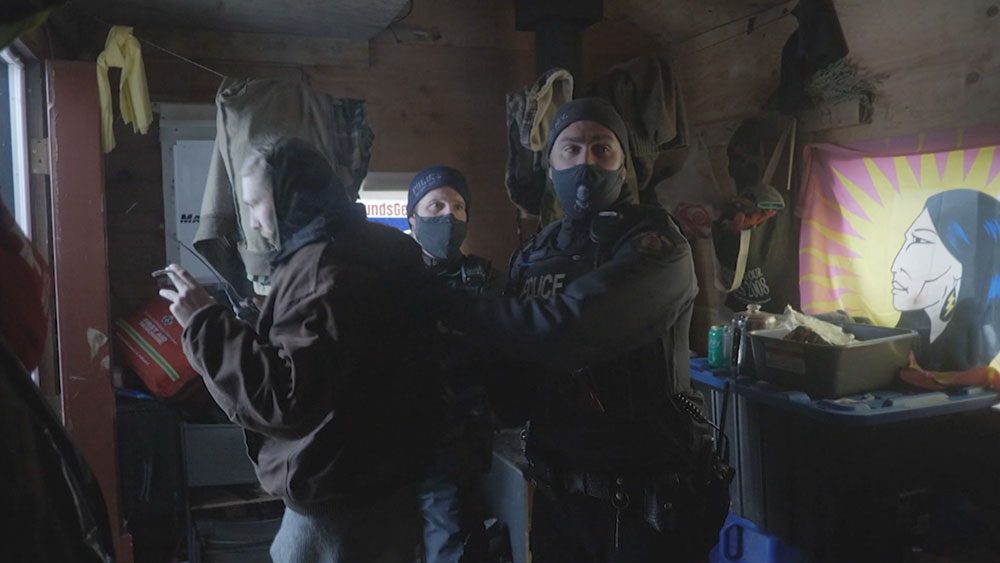 ---
He said the RCMP assessed the threat level to be higher the third time round. Roads were dug up that were only blocked before, he said, while hundreds of pipeline workers were caught behind barricades.
"The rhetoric leading up to the enforcement was much different than it had been in the previous two times," he said. "We had groups in there saying they were going to 'war,' that they would use any means necessary."
As for arresting media, Brewer disagreed with press freedom organizations who accused the Mounties of deliberately curtailing journalists' right to report on issues of public interest, including from within injunction zones.
"Today's journalist is tomorrow's person arrested for protest and vice versa. It's a difficult grey area. It's my orders to the group on the ground that, whenever feasible, we get media in to observe enforcement," he said. "I admit it doesn't always work out that way, but at no time are we trying to hide our actions."
But evidence of the force hiding its actions emerged clearly during operations against anti-logging blockaders in the Fairy Creek watershed on Vancouver Island, Martisius countered.
A lower court judge cancelled an injunction there because, in Justice Douglas Thompson's opinion, the Mounties' bad behaviour brought the justice system into disrepute, though his ruling is under appeal.
"He held that expansive exclusion zones and their associated checkpoints are unlawful, that they aren't authorized under common law," said Martisius of a prior ruling not under appeal. "I have a hard time believing anything that the RCMP has to say because they've just been caught in so many lies."
Federal resources also used to bolster response
In the aftermath, federal and provincial politicians expressed concern over the raid but also tried to duck accountability and pass responsibility to someone else.
B.C. New Democrat MLA Nathan Cullen, who acted as liaison between B.C. and the hereditary chiefs before he was elected last year, called the enforcement "unfortunate and traumatic" in a Nov. 20 Twitter thread. But he noted it "took place following an injunction sought by the company and granted by the court."
The statement, and others since issued by B.C. politicians, omitted the fact that enforcing the injunction required additional resources, which the provincial politician in charge of the RCMP in B.C. opted to authorize.
Meanwhile, as the province pointed to the courts, the feds pointed to the province. Indigenous Services Minister Patty Hajdu told APTN National News the dispute is between the province and the Wet'suwet'en.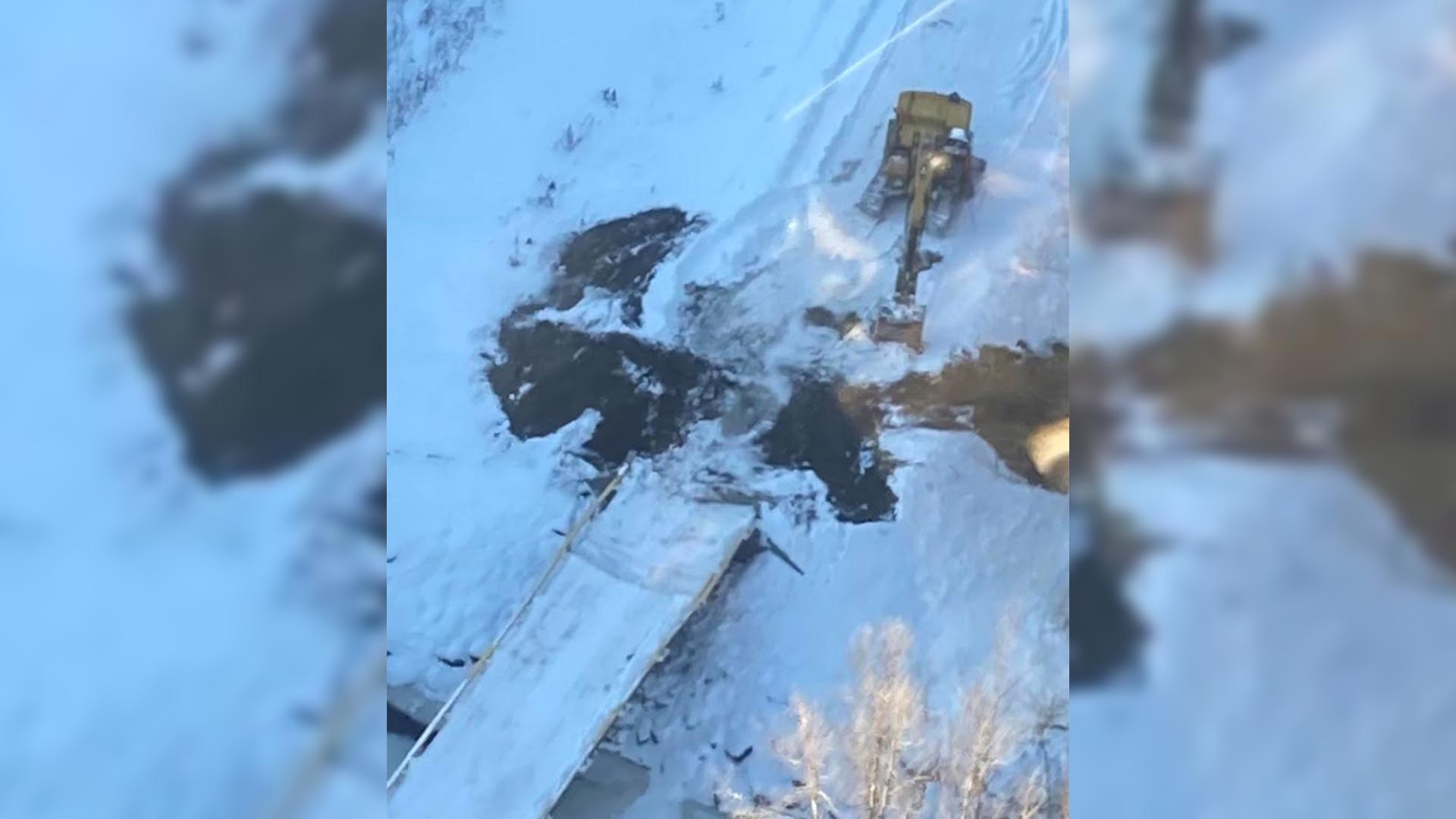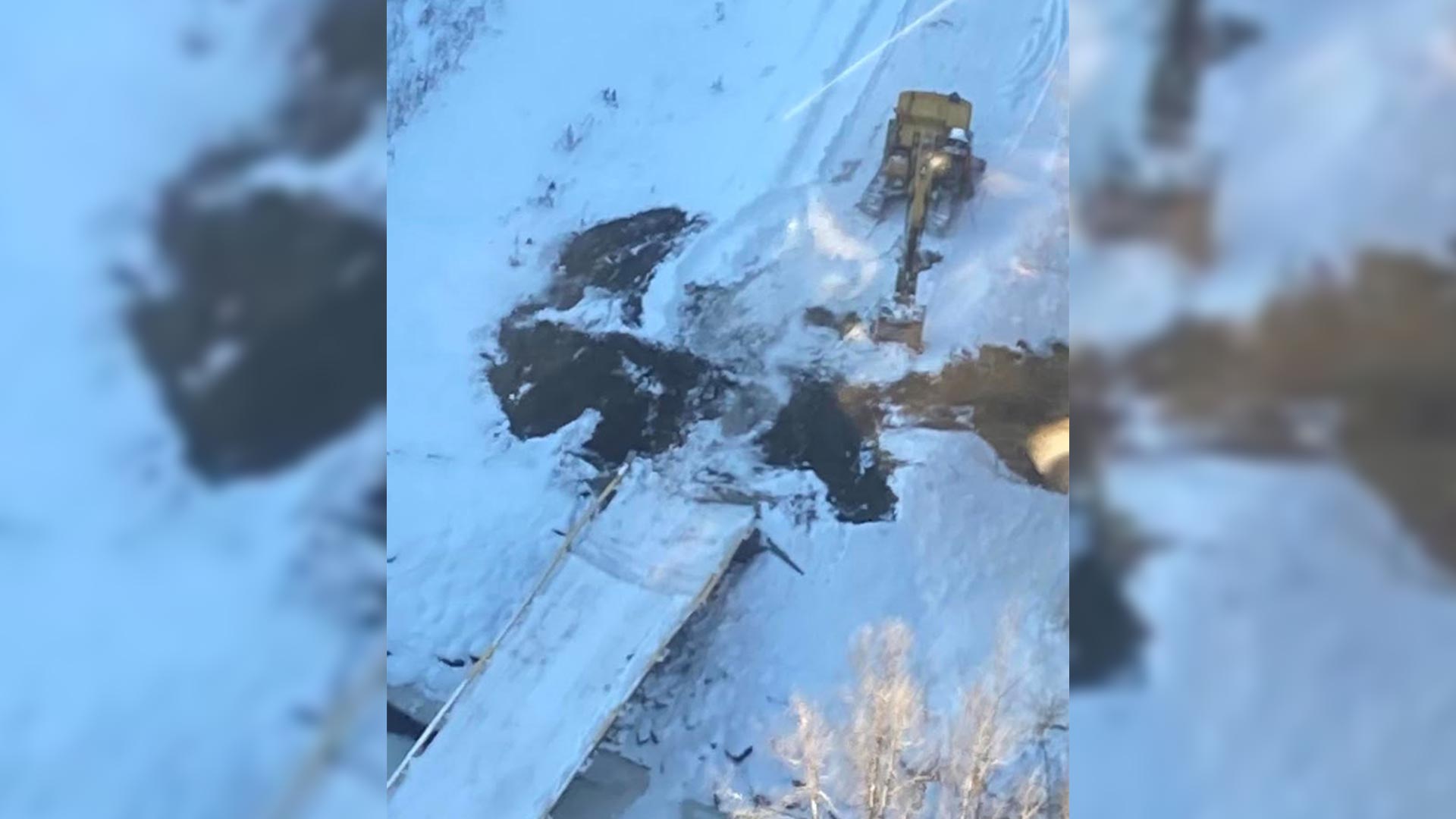 ---
"Those police forces are contracted through the province of B.C., and they're under B.C. jurisdiction," she said on day one of the raid. "Nonetheless, we'll be there if Indigenous people think that our voices can help in that dialogue."
But this was not altogether true. Alongside the redeployment of provincial officers, "there may have been" police resources under federal jurisdiction deployed to bolster tactical operations, Brewer said.
RCMP headquarters in Ottawa confirmed this basic fact but refused to provide any more details about which federal officers were involved.
"There were members, assigned to federal policing units in B.C., deployed to assist in the enforcement of the injunction," said a spokesperson from headquarters. "No officers from outside of B.C. have been deployed."
Federal Public Safety Minister Marco Mendicino said he was "aware and concerned" about the arrest of journalists and would closely monitor the affair in a tweet of his own.
His office declined an interview request for this story and didn't directly answer emailed questions.
---
Editor's note: This article was updated to clarify that Thompson's ruling that the Mounties' use of exclusion zones was illegal is not under appeal.