Amber Tuccaro's family still seeking answers on her disappearance and death
Amber Tuccaro's family calls out RCMP for shoddy investigation – again.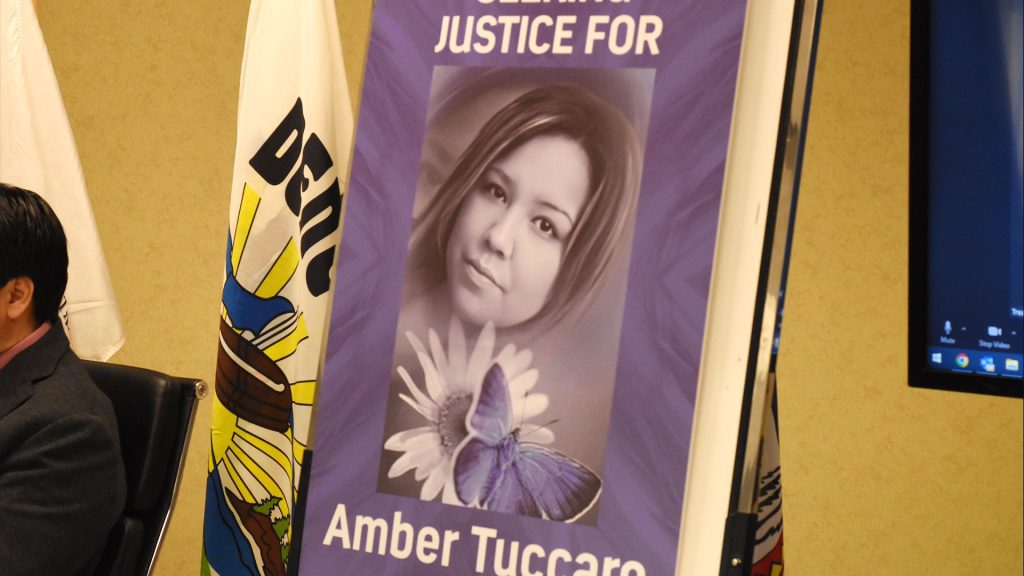 ---
At an emotional press conference Thursday, the family of Amber Tuccaro from Mikisew Cree Nation said they have not stopped looking for her killer and remain disappointed with the efforts of the Alberta RCMP.
The family began their remarks by offering condolences to members of the Edmonton Police Service for the deaths of two officers shot and killed in an unrelated case early Thursday morning.
"As a parent, it is something you never want to hear…no matter how old the child," said Tootsie Tuccaro, Amber's mother.
It is a loss she knows all too well.
It has been nearly 13 years since 20-year-old Amber disappeared from the Edmonton area. She went missing in August of 2010 after hitchhiking into the city from just outside of town. Her remains were found in a wooded area outside the city in September 2012.
---
"Some dirty bastard out there stole my daughter's life. From her family. From her son," said Tootsie Tuccaro, Amber's mother.
Tootsie pleaded with people to come forward with information.
"Please help us find Amber's killer," she said.
Amber's mother and brothers were joined by community advocates and two First Nations chiefs as they released further information about how the case has been handled by the RCMP.
Grand Chief Arthur Noskey spoke on behalf of the chiefs of Treaty 8. He said not being able to have closure means that for the family, Amber's disappearance remains an open wound.
Investigation mishandled
Chief Allen Adam from Alberta Chipewyan First Nation was there to support the family.
"Amber was a member of the Athabasca Tribal Council…We have all experienced missing and murdered tragedies in our communities," said Adam.
"The investigation into Amber's death was mishandled…this young woman deserved better."
The family shared further information about a 161-page report from the RCMP watchdog agency.
On March 24, 2014, the Commission for Public Complaints Against the Royal Canadian Mounted Police (now called the Civilian Review and Complaints Commission or CRCC) released a review of the investigation into Amber's disappearance and death.
The full report was not made public, but from the pages that were the CRCC found "[t]he missing person investigation conducted by the Leduc Detachment was wholly inadequate."
---
      Read more 
      Report says RCMP investigation into Amber Tuccaro's disappearance was 'wholly inadequate'
      RCMP lacked 'urgency and care' searching for Amber Tuccaro
---
The family says they are looking at releasing the report in about a month.
In 2020, after the family received the CRCC report, the Alberta RCMP apologized for how it handled Tuccaro's case.
The report showed an entire month passed before police made any effort at the detachment level to investigate her disappearance.
In 2010, they closed the case after saying there had been a sighting of Amber. Her mother got the case reopened when she was still unable to connect with Amber.
Tootsie discovered the RCMP had thrown away Amber's belongings when she was removed from the missing persons list.
"You report your child missing and you're told, 'Oh, they will come home when they are done partying.' That seems to be the norm," said Tootsie.
Amber's brother, Chief Billy-Joe Tuccaro of Mikisew First Nation, said other RCMP officers have told the family her disappearance wasn't properly investigated.
"We were told by an RCMP member that the case was mishandled…but we won't stop fighting…the days of us being an inconvenient Indian are done," said Billy-Joe.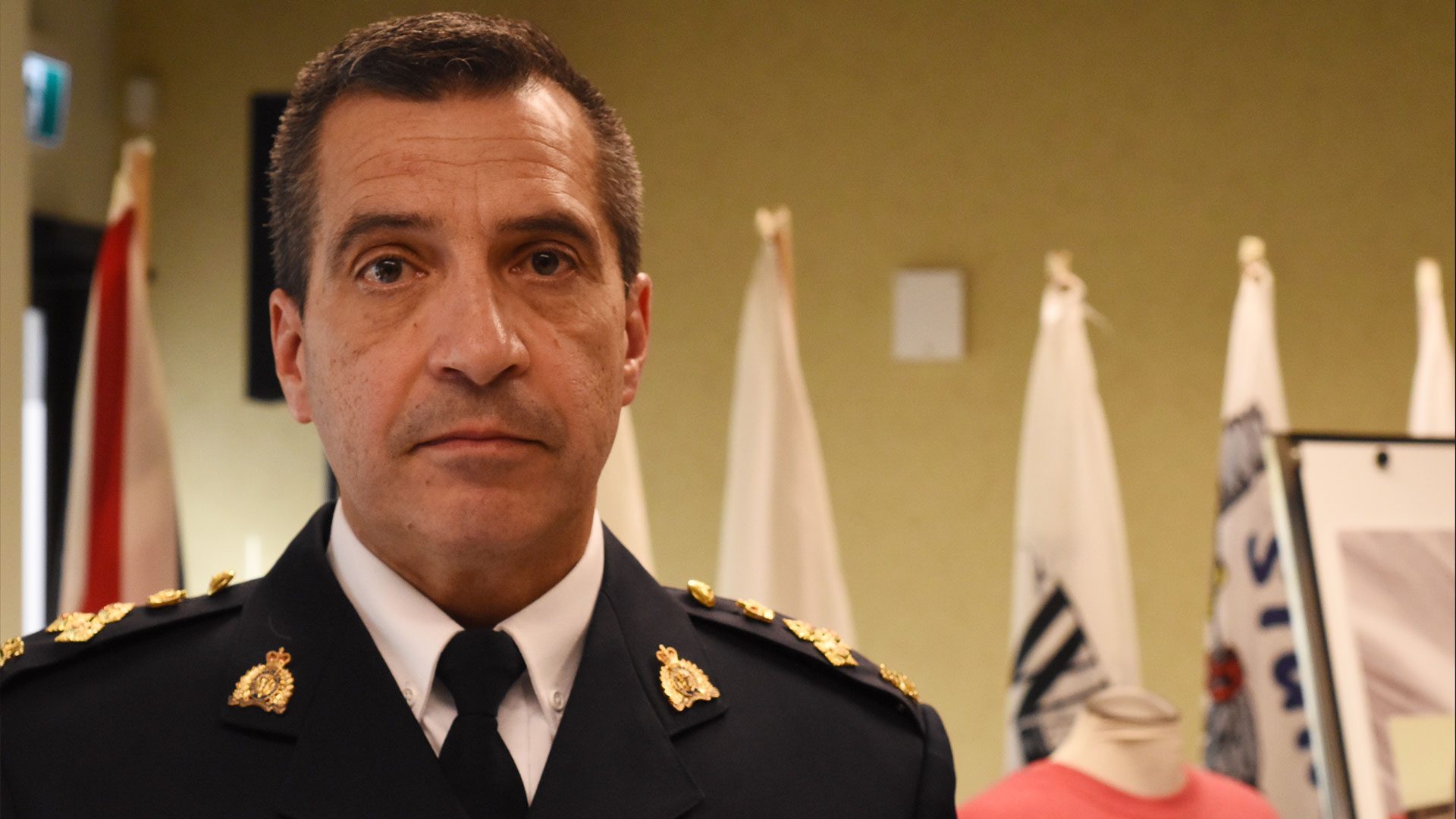 ---
Billy-Joe told the group gathered for the press conference, including the RCMP, that he wanted to see them "step up their game."
Assistant Commissioner Trevor Daroux later told APTN News moments like that are why it is important for police to attend events with families of missing and murdered people.
"What is important is that we police hear the challenges and the issues that affect victims of crime. It is heartbreaking. I think everybody in the room could feel that," said Daroux.
Daroux said the RCMP are striving to look at a victim-centric approach.
"We talk about gathering evidence but what does that look like through the family's lens?" he said.
He also said they would not stop looking for Amber's killer.
"There is one person out there responsible for this. And I can tell you this: that we are not stopping. We will do what it takes to bring that person to justice," said Daroux.