Alberta company fined $150K in death of First Nation worker
No further charges were laid against any other employers or employees at the site.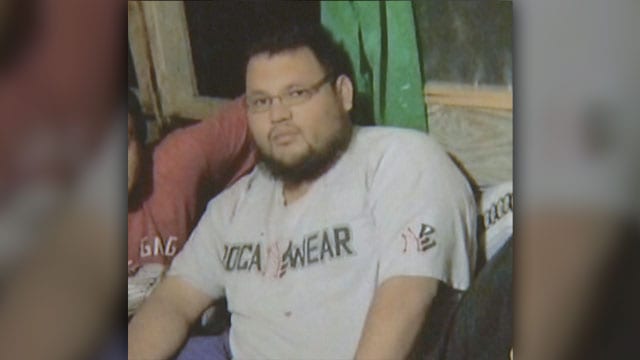 An Alberta company was fined $150,000 this week for the workplace death of a First Nation's man on a northern Manitoba hydro construction site.
Court was told it's equal to the highest fine ever levied in the province.
Forbes Bros. Ltd., avoided a trial by pleading guilty to one count of failing to develop a safe work procedure for securing a load on trucks following the death of Todd Maytwashing in January 2018.
Six other charges under the Workplace Safety and Health Act were stayed.
Maytwashing's father, Barry Swan, attended the provincial court proceeding with dozens of other family members from Lake Manitoba First Nation.
"The judge advised me and recommended me my next step is to go for an inquiry," Swan told APTN News Thursday.
"He told me to get a hold of the chief medical examiner of Manitoba and get an inquiry."
READ MORE: Construction company charged in workplace fatality of First Nations man in Manitoba
Maytwashing, 22, died after he was struck in the head by a bundle of steel he was loading at a remote marshalling yard for Manitoba Hydro transmission line construction.
He worked for the company for three years.
When Maytwashing died in hospital, it gutted his relatives and friends who are still searching for answers.
"The family still doesn't know what happened to Todd that day – only vaguely," Swan added.
"There would have been no fight if someone told us the truth from Day 1."
Forbes was hired to construct a power transmission line from hydro's Keeyask Generating Station to the Radisson Converter Station.
It said Maytwashing's death was an accident.
"Forbes appreciates that no amount of fine will bring back Mr. Maytwayashing and take away the pain and suffering of his family, friends and co-workers," company lawyer Maria Grande said in a company statement.
"Todd's death has had a profound effect within Forbes as well, with its contractors and subcontractors and with the workers directly involved at the yard site who worked hard to save his life."
It was Jan. 17, 2018, Grande told court, when Maytwayashing voluntarily helped a driver with another company load a second trailer. She said when he noticed some movement of the steel bundle he went to push it inward.
"The load straps were still being secured by the truck driver causing movement in the bundle, which led the bundle to fall off the trailer, striking Maytwayashing in the head…his colleagues rushed to help him, provided aid and called an ambulance that arrived from Gillam 50 minutes later," she said.
"No one could have thought that an innocent voluntary act to assist co-workers would lead to a fatality."
Forbes said it met with the family twice before the court hearing to share the results of its internal investigation.
In addition to the fine, the company committed to and has already included "even more detailed instruction" on securing loads in its employee safety training program.
No further charges were laid against any other employers or employees at the site.
With files by Brittany Hobson