Akwesasne resident skeptical that Hydro Quebec will actually fix power lines into community
---
Barbara Montour sits at her dining room table in Akwesasne and opens her monthly bill from Hydro Quebec.
Within all the numbers on the page, she's able to track at least three extended power outages in this one billing cycle.
"On December 23-24, we were off 26 hours, and again on December 30 we were off 15 hours," she says while reading the bill. "And then January 5-6, 44 hours – almost two days – we were off.
"And there's no acknowledgment on this bill."
That's why with another winter storm coming, Montour and her family are battening down the hatches and getting ready to be without power again. Laundry and dishes are done and the outside is cleared.
"In preparation for the storm, we have to keep this area clean," she says pointing to the side and back of her house, "because we have access to the generator, and we also have access to the propane tank here – so when they come to deliver, they have access."
Akewesasne is a Mohawk community that straddles Quebec, Ontario and New York State.
Walk to the road out front of Montour's house, it's a tale of three power grids – the one on the American side – the others in Quebec and Ontario.
"These [hydro] poles on the southern side of the road service southern Akwesasne, and it's 'national grid poles' – the poles over here, that service my home, are Quebec hydro poles, and they service the northern part of Akwesasne on this side of the territory," says Montour.
---
Each section of this power grid is powered by different electrical companies which complicate the situation in the event of an outage.
"There are parts of our community where the power's out on one side of the road up to 24 hours – and across the road, it's on, no problem at all," says Grand Chief Abram Benedict of the Mohawk Council of Akwesasne.
Benedict says the outages in the Quebec – or north portion of Akwesasne – have been a problem for years.
But the onslaught of extreme weather events lately is exacerbating the issue.
"What seems to be occurring is that the outages are much longer," he says.
It's more than an inconvenience.
With the power goes the internet, heating and landline phone service.
While residents try their best to prepare for each storm – not everyone can afford a costly generator.
"I think we've become complacent to the issue – it's the status quo," says Montour. "It's 2023, we shouldn't be having utility issues like this."
Benedict says the council has been doing its part to keep the community safe by opening warming stations during extended outages and offering subsidies to members with spoiled food.
But the longer an outage lasts, the more dangerous the situation becomes.
"Some community members are using propane stoves, and propane stoves and heaters are meant to be used for shorter periods of time – not longer," says Benedict, several hours is okay – but when you're over the 24-hour mark, there are some real concerns for safety within the community."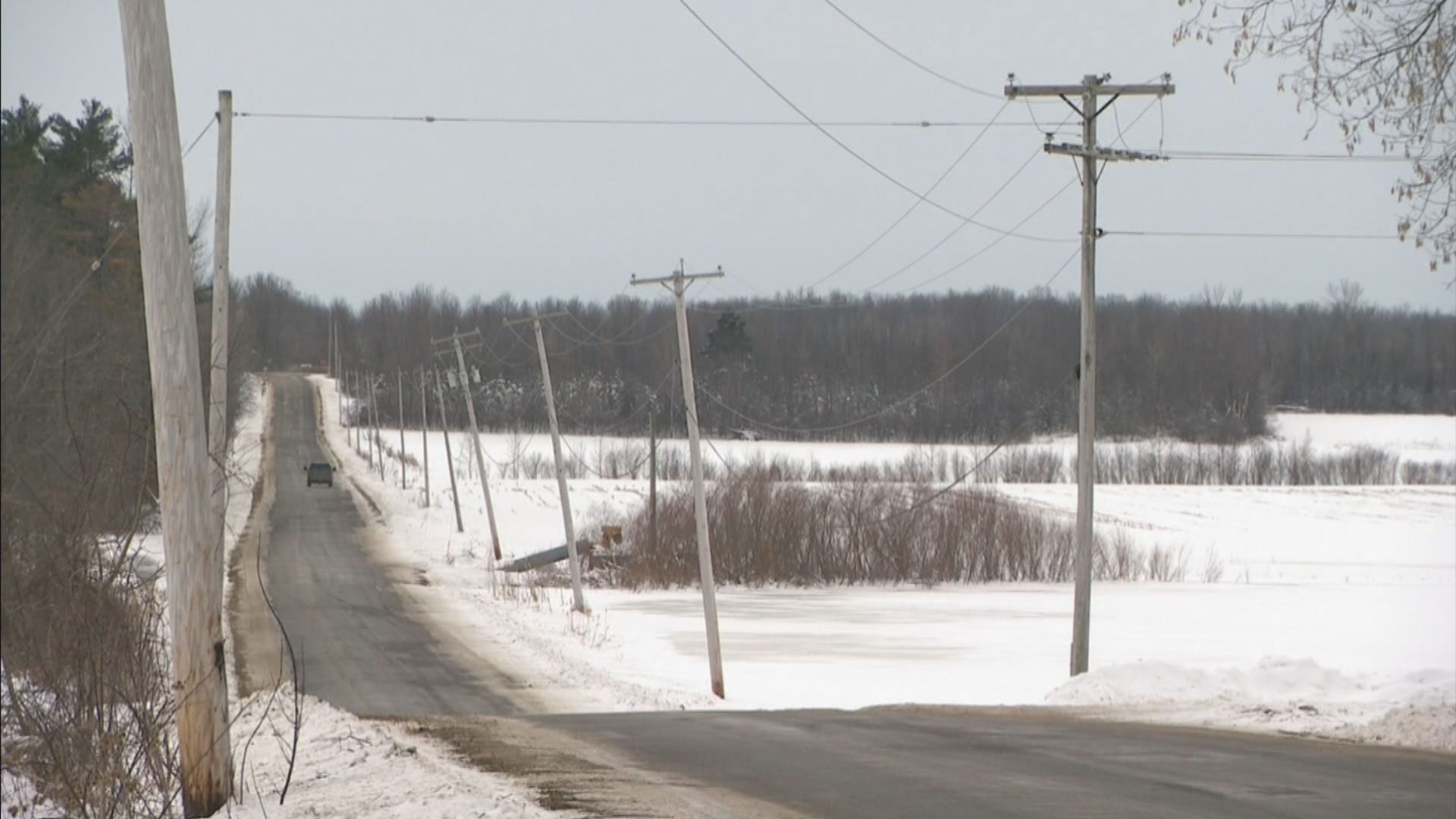 ---
Hydro Quebec told APTN News it's dealing with outage issues across the board and that repairs and improvements in Akwesasne will take time.
The company says trees need to be trimmed and wooden poles need replacing.
When all of that is done, a hydro spokesperson says a system will be installed "to reduce the duration of certain outages by transferring electricity from one line to another."
The council in Akwesasne requested a meeting with the outgoing CEO of Hydro Quebec but nothing has been confirmed.
"We're pushing really hard on the long-term," says Benedict. "There needs to be significant investments in infrastructure here to make sure these outages do not continue to happen – and if they are, they're not as long."
Montour, on the other hand, is more skeptical.
"I do not see Quebec Hydro as part of the solution," she says. "When you're part of the problem for half a century – you see it as normal. You don't see it as a problem.
"I think it's time that we become more proactive and take control of this issue. Rather than let the issue take control of us."