After UNDRIP, MMIWG commitments, attention turns to throne speech for hint of what comes next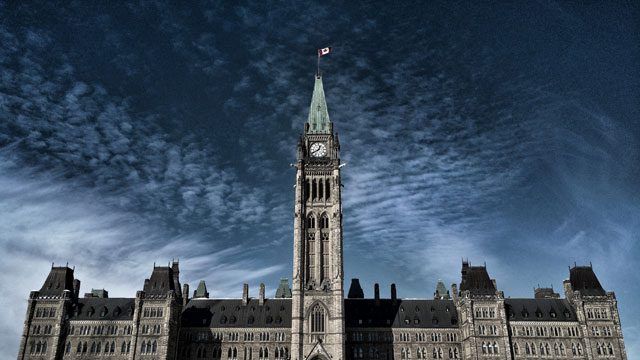 When National Chief Perry Bellegarde took to the stage to address the delegation to close the 2019 Assembly of First Nations special chiefs assembly in Ottawa, he urged everyone to lay down tobacco on January 1st, 2020 to signal a new decade of progress for scores of Indigenous children across Canada.
At the start of the new year, Bill C-92- An Act respecting First Nations, Inuit and Métis children, youth, and families – will finally enshrine into law the recognition of Indigenous jurisdiction over child welfare, in hopes of reducing the number of Indigenous children in care.
"We've said clearly we won't stop fighting for our children," he said.
Topping the list of priority issues at the opening of this year's assembly, according to Bellegarde, was discussion the national adoption of UNDRIP into Canadian law.
On Tuesday, federal Justice Minister and Attorney General David Lametti told delegates that this would become a reality in 2020, but did not elaborate on when – or how the process would begin.
Regional chiefs murmured about the creation of a national action plan to follow up on the 231 recommendations made in the National Inquiry into Missing and Murdered Indigenous Women and Girls report released this past June.
In response, Carolyn Bennett, the minister of Crown-Indigenous Relations, told reporters at the AFN assembly that the federal government "has something in the window," a so-called "living document" to be unveiled in time for the first anniversary of the report's release.
And while Lametti and recently appointed Minister of Indigenous Services Marc Miller circumvented questions about whether the government would drop its request for a full judicial review of a Canadian Human Rights Tribunal ruling on compensation for victims of First Nations child welfare, they did reaffirm their commitment to overseeing "fair and equitable" compensation – albeit without the Tribunal's oversight.
Miller, during his stay in Ottawa, met with representatives of Grassy Narrows, who called a press conference to remind the government of their commitment to build a mercury care home to tend to community members who are ailing from a lifetime of mercury poisoning.
Chief Rudy Turtle confirmed that he met Miller in a closed-door meeting, but when prompted, said he would not comment on the outcome of the meeting.
But Bellegarde said he would continue to push for more to be done there.
"They say there's more work to do to get those laws and policies in line," Bellegarde added. "We will make sure our issues and priorities are not forgotten again."
(Grassy Narrows Chief Rudy Turtle addressing media on Tuesday in Ottawa. Photo: APTN file)
Although the national chief's closing statements spoke to the perceived upward trajectory on Indigenous issues across Canada, Thursday's presentation of last minute resolutions to the assembly by other regional chiefs revealed apprehension and a gamut of other issues still to be addressed.
Everything from salmon fishing issues on the Fraser River, B.C., to a resolution for Bellegarde to fully back the 1999 Marshall decision which outlines the Mi'kmaq right to fish for a moderate livelihood.
The chiefs also asked to be included in fiscal stabilization discussions and called upon Indigenous Services Canada and Health Canada to "fulfill its fiduciary obligation to fully support and finance First Nations holistic approaches to healing to address the opioid crisis, including additional support for the Nechi Institute and the need to develop a national Indigenous Healing Strategy to combat addictions.
Moving forward, Bellegarde said all eyes will be on the government to see if they'll follow through with the public promises made this week, and continue working in the interest of Indigenous self-determination.
"Now we use [this] energy to put pressure this crown here – the big Crown, " Bellegarde said. "[The Throne Speech] will outline the government's high-level priorities. And we're looking, and watching for the things we've outlined in that speech from the Throne."
The Throne Speech 
The throne speech marked the opening of the country's 43rd parliament with a Liberal minority, would strike a conciliatory tone considering the party's humbling victory in October.
In her address, Governor General Julie Payette covered a number of issues deemed priority by the Liberal Party over the next four years: climate change, strengthening the middle class, gun control, tax cuts, and affordable housing.
Payette, however, did take time to directly address the government's stance on "walking the road to reconciliation."
"Every single person in Canada deserves a real and fair chance at success, and that must include Indigenous peoples," Payette said.
The Governor General went on to list the Liberal government's "real progress" over the last four years, including the elimination of 87 boil water advisories, "equity in funding" for First Nation education, the "historic" legislation passed to protect Indigenous languages and the affirmation of Indigenous jurisdiction over child and family services, and the completion of the MMIWG inquiry.
"But we know there is still much work to do," she added.
Reconciliation, Payette said, remains a "core priority" for the Liberal government, reiterating the intention to legislate UNDRIP in the first year of its mandate.
Also on the Liberal agenda is the elimination of remaining drinking water advisories by 2021, closing the "infrastructure gap" by 2030, continuing work to implement the TRC and MMIWG's calls to actions, and continuing "to invest in Indigenous priorities in collaboration with Indigenous partners."
Payette did not, however, address the request for a judicial review on the CHRT's ruling, saying only that the Liberal party will continue its work to ensure those harmed under the "discriminatory" child welfare system are compensated in a way that is "both fair and timely."
"The path to reconciliation is long. But in its actions and interactions the Government will continue to walk it with First Nations, Inuit, and Métis peoples," Payette concluded.
In a statement, Trudeau said he intends to move forward "in partnership" to deliver on the "distinct" priorities of Indigenous peoples.
"Canadians are counting on us, and this plan is a path forward for everyone. We have common ground and shared purpose," the statement reads.
"Together, we can and we will overcome the challenges of today to build a brighter tomorrow."
David Chartrand, vice-president of the Metis National Council, attended the speech and noted that reconciliation was a key theme.
But he also said the speech left a lot of questions unanswered.
"How do we bring that [reconciliation] back into our communities? How do we change the high unemployment in our communities? How do we take away the many challenges facing health or chronic illnesses in varying degrees, and the education it supports? Those are our challenges as leaders," he said.
"How do we bring it all together and fold it into this throne speech, so we can find the pieces and connect it to our people' concerns?"
Chartrand said he ultimately approves of the government's approach.
"I think it's an important throne speech, I think it's one for all of Canada and I think it's one I do embrace and support.
It's a very positive message to all Canadians, and to the Indigenous people at the same time."
Natan Obed, president of the Inuit Tapiriit Kanatami, also attended.
Obed said he was "pleased" that reconciliation was one of the speech's key themes.
"I was really happy to hear that reconciliation and Indigenous peoples grounded the throne speech and were sprinkled in throughout, not just in one particular sentence or two. I look forward to continuing to work with this government," he said.
Nevertheless, he pledged to work with the Trudeau administration to ensure it follows through on its pledges.
"I'm going to be going to the Prime Minister and the PMO immediately to talk about the nuts and bolts of some of those larger statements," Obed said.
"So they're not lost within the politics of a minority government."
With files from Brett Forester