AFN youth delegate Taylor Behn-Tsakoza is ready to speak her truth to Pope Francis
---
Taylor Behn-Tsakoza carefully reads through passages of a memoir that was penned by her aunties and uncles.
"Leaving for Lower Post [residential school] was exciting because all my brothers and sisters had gone in previous years and I was finally going with them. But when I got there, it wasn't what I expected," she reads.
Now, Behn-Tsakoza is ready to share her truth as a eh cho dene and dunne zaa youth and intergenerational survivor of residential school.
She's a delegate with the Assembly of First Nations seeking an apology from Pope Francis in Rome this week.
"As the youth delegate, I feel heard and I feel grateful for this position to exist," Behn-Tsakoza said. "Initially, it didn't when they [AFN] first posted the list. That's when our youth council spoke up and were able to secure that 13th spot specifically for a youth."
She lives the effects that residential school had in her community of Fort Nelson First Nation, in northeast British Columbia.
"I can't speak my language and that's one thing I really wish I could do," Behn-Tsakoza said. "I am fortunate to have the teachings passed down from my grandparents but there's a lot that wasn't shared with me just because my grandparents were terrified like what if the church was going to come back or the RCMP was going to come back and get us.
"It was always a balance of what they could share."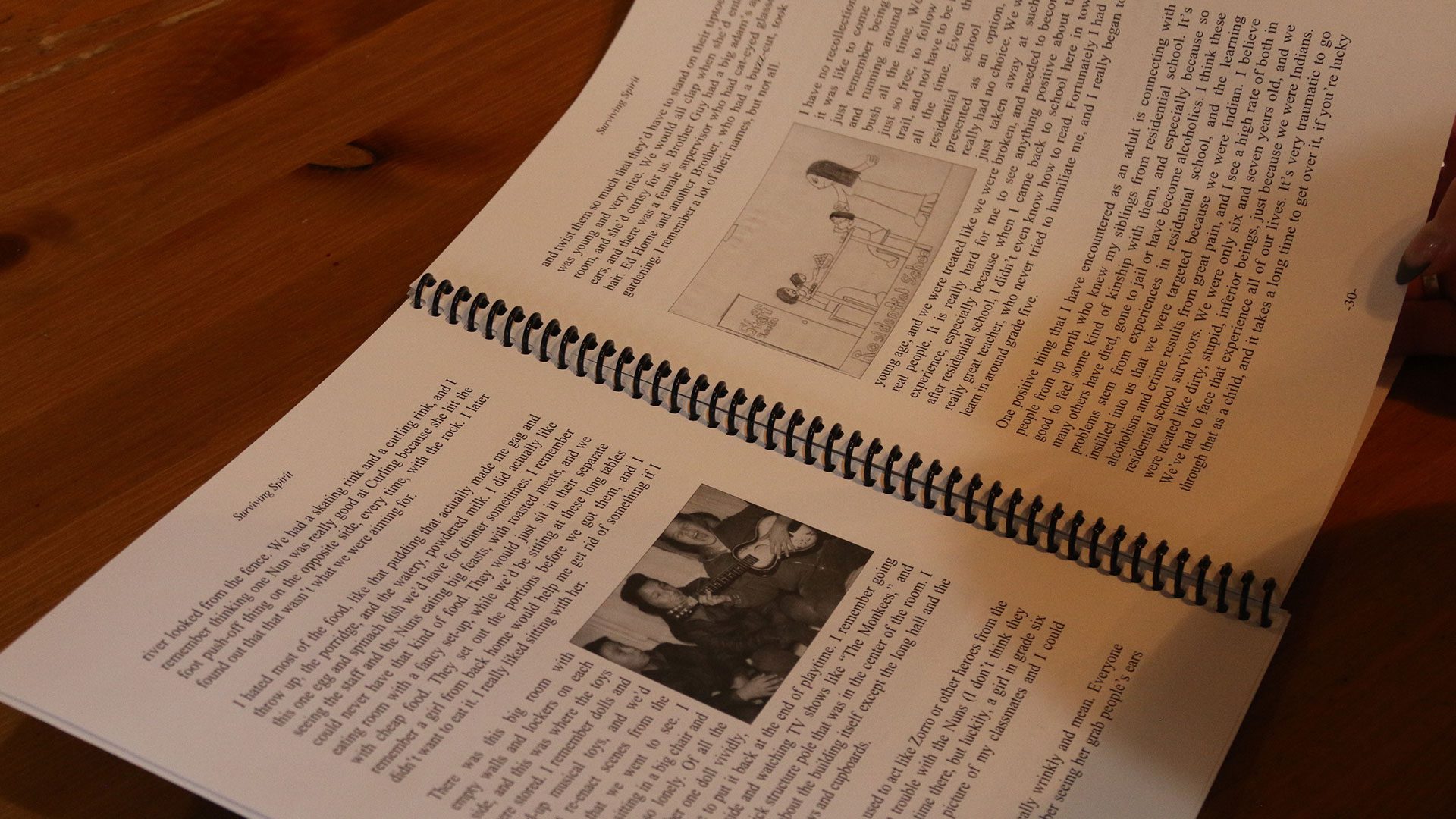 ---
Despite this, it's also the land of her community where she draws strength from in order to take on the leadership role.
"My life, I feel like has been guided to this point even before I was born with my grandpa, my mum, other members of my family, I feel like they wanted this to happen," Behn-Tsakoza said.  "Having this next generation be in a place of influence, being a voice and representing our nation in the north."
On June 21, 2021, the last section of Lower Post Indian Residential School came crashing down in a ceremonial demolition, a long awaited event decades in the making.
While viewing was limited due to COVID-19 restrictions, some of Behn-Tsakoza's family attended.
"Hearing their stories of the times they first walked in there to the time that they are standing there watching it be demolished, you could feel the healing in their voice and hear it. That's just one step we're taking in reconciliation and the trip to the Vatican is another," she said.
---
With only five minutes one-on-one with Pope Francis, Behn-Tsakoza said she'll blend her family's story and advocate for youth involvement in healing processes.
"I am hopeful that we are going to hear the words I'm sorry come from Pope Francis next week, and if we don't hear it we aren't going to stop until we do."
An apology she hopes for her family, her nation and indigenous peoples across the globe to hear.
Read More: 
ITK president asks pope to intervene in case of French priest accused of sex crimes in Nunavut