Grand chief of the Crees says dealing with Quebec premier 'challenging' but hopes relationship changes in new term
AFNQL head says problem is that Quebec doesn't have a 'vision' when it comes to Indigenous issues.
---
As Quebec Premier Francois Legault selects his new cabinet after an overwhelming election victory on Oct. 3, some Indigenous leaders are wondering what another four years of a Coalition Avenir Québec (CAQ) government means in terms of settling long-standing issues between communities and government.
Mandy Gull-Masty, grand chief of the Cree Nation of Eeyou Istchee, said that Legault went through a learning curve in his first term as premier – but is expecting more this time around.
"I think a relationship with premier Legault last term was one that had, you know, some lumps and bumps," she said on the season premiere of Nation to Nation with guest host Lindsay Richardson.
"He is learning. It is his first time I think really working with Indigenous peoples but there is more that can be done. Of course learning, you know you have a period of time but after that, you really have to get into it.
"So I'm hoping to see this term, a deeper understanding more connection, and you know you say the word reconciliation, more has to come along with that. So I'm challenging Mr. Legault to really establish, you know, a committee of Indigenous advisors that can show him the way on this path of reconciliation and he takes their lead on how to approach this issue of reconciliation."
Legault and his ministers are often on the other end of pointed criticism for the CAQ's take on issues in the province, including "systemic racism" – a concept Legault has steadfastly denied for the last two years.
This, despite a previous commission report acknowledging systemic racism exists in Quebec's public services, as well as a Quebec coroner's determination that Joyce Echaquan – an Atikamekw mother of seven who livestreamed racist taunts from her caregivers before her death in September 2020 – would still be alive today if she were white.
According to Ghislain Picard, regional chief of the Assembly of First Nations Quebec-Labrador, this is the crux of the problem.
"Reconciliation is the buzzword for just about everyone, including the premier of Quebec," Picard explained.
"What is important is, you know, what's behind it. What are the actions that are being proposed? How do we engage with the Indigenous Peoples in this province? That's where the real and biggest question [is] in my view, and this is where the current government, the new reality government has its work cut out – how are they going to approach these issues."
Along with the systemic racism debate, Picard points to the upcoming Supreme Court hearing on child welfare in Quebec as another point of contention.
The province is challenging a ruling by a Quebec lower court that child welfare should be in the domain of Indigenous communities based on federal legislation called Bill C-92.
"Quebec has chosen to appeal a decision by the Court of Appeal of Quebec which in part recognized the capacity that we have to develop and adopt our own laws, in this case, regarding child care," Picard said.
"So it's very important for us, this case and we're happy that the Supreme Court  is going to be hearing it sooner than later and it really reflects on what I would call the denial by this government that we have the capacity as Indigenous Peoples."
To Picard, child welfare is just a start – there's also a push for First Nations and Inuit communities to have their own legislation for policing and other essential services.
Development in the north
Gull-Masty said she was "blindsided" by the province's plan to continue developing hydroelectric dams in northern Quebec – a plan the Cree firmly reject unless full consultations take place.
"We are a territory that is already heavily impacted by mining, by forestry by hydroelectric development and my nation is really in a place right now where they're reflecting and asking themselves, okay, 'what are these impacts having on our culture on our traditional activities? How have we changed as a people?'
"When we heard these comments during the campaign, it was very concerning. Yes, we were blindsided, nobody was aware but moving forward, I think if Mr. Legault wants to have a partnership with Indigenous Peoples and speak about development, you really need to establish that relationship," she said.
"You have to have that connection, you have to have that dialogue, and he has to be prepared to understand there is a type of development that Indigenous Peoples may accept, and there's also a range that they will not accept – and it's about going back and forth and having that dialogue and creating a partnership moving forward."
Election of Kateri Champagne Jourdain
---
Both Picard and Gull-Masty said one of the positives that came out of the Oct. 3 vote was the election of Innu candidate Kateri Champagne Jourdain for the CAQ – the first Indigenous woman to sit in Quebec's National Assembly.
"I'm really pleased to hear of an Indigenous woman elected to the National Assembly," said Gull-Masty, who was the first woman elected as grand chief of the Crees back in 2021.
"I think that this will be a very unique experience for her. You know, being the first woman, there are a lot of challenges that I think she will encounter but with a strong team and support around her, I really believe that she will succeed. Indigenous women are resilient so I first see strength in her future."
Picard is hoping Champagne Jourdain can change the way the CAQ thinks about Indigenous issues.
"I think it's historic that we have a member of our Innu nation as a [Member of the National Assembly] and a lot will be on her shoulders in order for her to provide what I would call, you know, the much-needed education within cabinet when the cabinet is formed in a matter of a couple of weeks," said Picard.
"To me, it's very key, and obviously there are high hopes in terms of that happening so that this government can finally see the light when it comes to Indigenous issues."
Also on N2N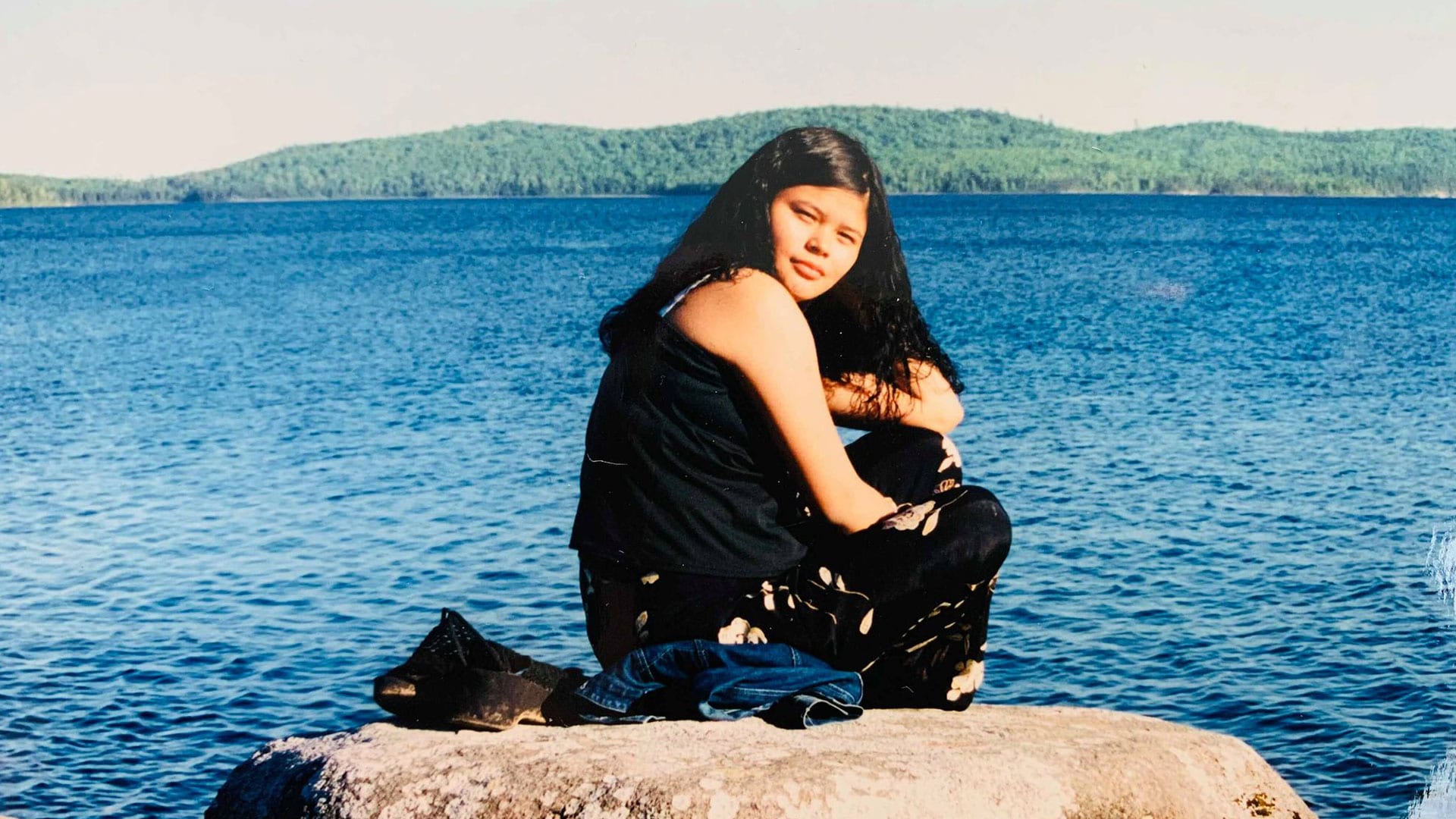 ---
The lawyer representing the family of Joyce Echaquan joins Lindsay to talk about their $2.7 million lawsuit against Joliette hospital, the regional health authority in Quebec, and two employees involved in her care. How did they put a dollar value on Joyce's life?
And in Chisasibi, a Cree community on the shores of James Bay, 1,000 km north of Montreal on the shores of James Bay, is undertaking the difficult task of searching for unmarked graves in at least five sites on Fort George Island, where the Anglican and Catholic churches both ran residential schools.
Chisasibi is the first community in Quebec to initiate ground searches at a former residential school site. We'll get an update on the search and where the community goes from here.