Greens get behind Great Lakes Anishinaabeg in fights against controversial herbicide, Enbridge Line 5
Green MP Jenica Atwin has introduced a bill to ban glyphosate in Canada, something First Nations have asked Ontario to do for years
---
Pressure is mounting on federal, provincial and municipal governments to ban a controversial chemical herbicide known as glyphosate, which is widely used in agriculture and forestry industries.
Anishinaabe chiefs of the upper Great Lakes are asserting their inherent rights and calling for a ban on aerial spraying of the herbicide across the Robinson Huron Treaty area in northern Ontario.
"We've called for the stopping of the aerial spraying and for a table to be set that we can look at, and resolve, the unresolved jurisdictional issue," said Batchewana First Nation Chief Dean Sayers on Nation to Nation.
Sayers and fellow First Nations leaders, elders and trappers have been opposing use of the weed-killing chemical.
The Robinson Huron Treaty chiefs asserted their opposition once again in a Feb. 24 joint letter sent to Premier Doug Ford.
Their push is getting a boost from Fredericton Green MP Jenica Atwin, who tabled a private member's bill in April to ban glyphosate nationwide.
If passed, the bill would amend the federal Pest Control Act, making it illegal to manufacture, possess, distribute or use the chemical.
Atwin said she's already received some pushback.
"I know there's going to be lots of opposition to this bill because it's so widely used. I've even had people come to me and say, 'You know, now you're going against science.' I hope I'm wrong," Atwin told host Todd Lamirande.
"But if I'm right and we don't stand up against this, and we continue to allow monocultures in our forests, and we ignore the potential health risks, then I'm not doing my job as a member of Parliament."
Glyphosate kills plants. It's sprayed over clear-cut forests and farmer's fields during industrial logging or agricultural operations to kill unwanted trees and weeds while allowing the desired timber or crop to flourish.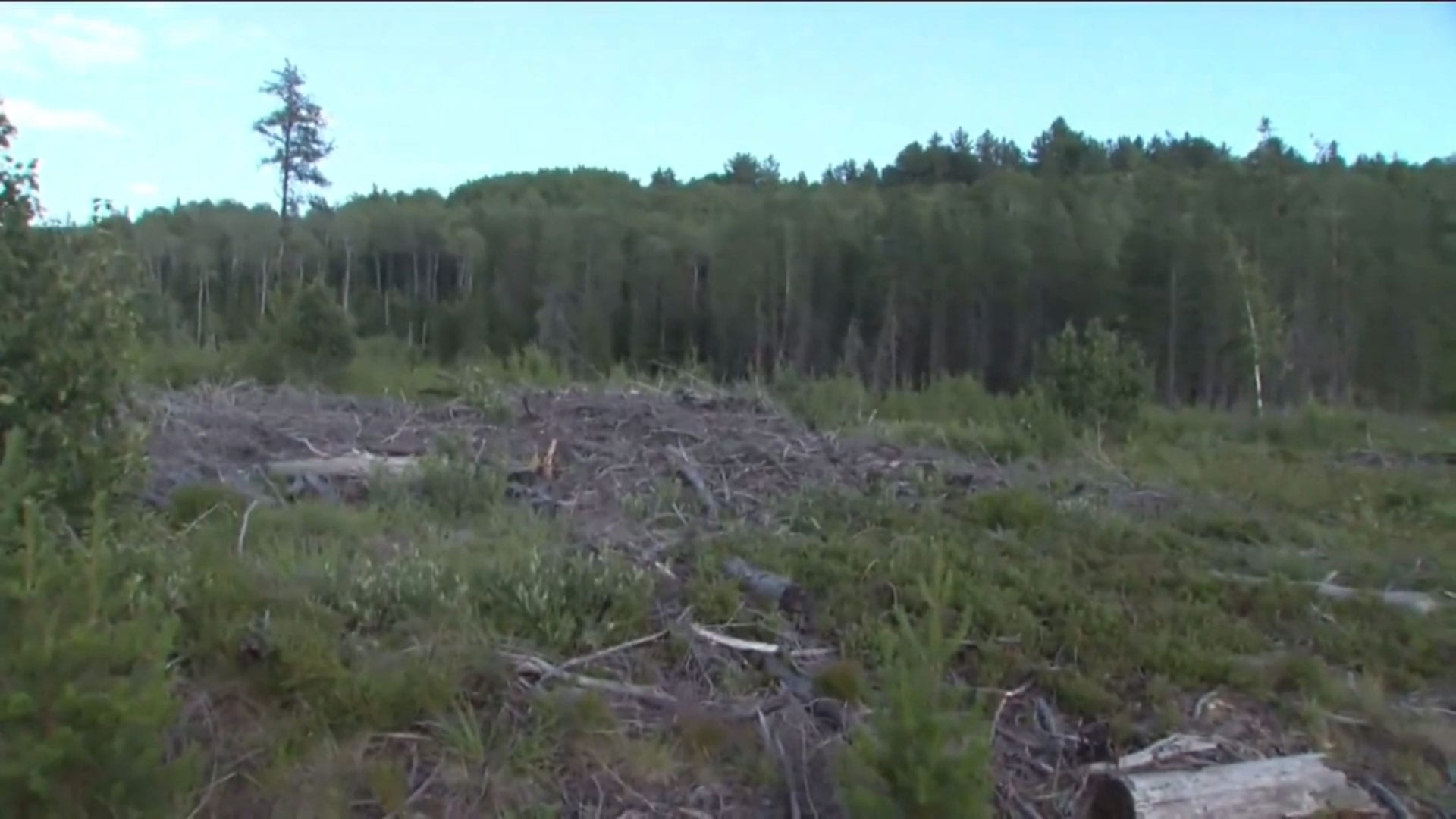 ---
It's known more commonly as the key ingredient in Roundup, an everyday weed killer found in hardware stores. Roundup is produced by Bayer, a global pharmaceutical giant sued over allegations Roundup causes cancer.
Last year, Bayer settled thousands of cases for a record $10 billion but was still permitted to sell the product, according to this New York Times article.
The International Agency for Research on Cancer, which is part of the World Health Organization, classified glyphosate as "probably carcinogenic to humans," following a study in 2015.
However, Health Canada issued a statement that declared glyphosate safe for use in small quantities after a review in 2019, so it remains in wide use.
"Our scientists left no stone unturned in conducting this review," the government said. "No pesticide regulatory authority in the world currently considers glyphosate to be a cancer risk to humans at the levels at which humans are currently exposed."
Shortly after tabling her bill, a Bayer representative contacted Atwin and shared an infographic quoting several international regulatory agencies that concluded glyphosate does not cause cancer.
"I noticed you tabled your first private members bill (c-285) seeking a nationwide ban on the use of glyphosate," the official wrote. "I know there is a lot of misinformation in the public arena so recognizing your expertise in education I thought you would welcome some additional information on the safety of glyphosate."
Atwin told N2N that "things are deemed safe until they're not," while urging Health Canada to take a second look. Last month, Laval took the initiative and became Quebec's first municipality to ban the product.
The Green MP added that she expected this sort of resistance.
"I'm prepared to handle whatever comes my way," she explained. "So we'll see. But I'm in for the long haul."
Sayers said the elders in his region have conducted studies of their own and reached drastically different conclusions.
"When I look and drive into the forest, I see clear cutting. I see spraying. I see all kinds of dead forest where they've sprayed. And we know the animals are in proximity to these area," he explained.
"The animals don't avoid a certain area just because somebody's sprayed there. They can't read the little signs you see under the power lines or in the bush where they're cutting all the growth."
Meanwhile, herbicide isn't the only ecological issue the Great Lakes region is grappling with.
Green Party Leader Annamie Paul has thrown her support behind Michigan's democratic governor, Gretchen Whitmer, who revoked a 1953 easement that lets Enbridge's Line 5 pipeline travel underwater through the Straits of Mackinac.
Whitmer's deadline to halt operations came and went on Wednesday. The pipeline lays exposed along the lakebed, and Enbridge plans to encase it in concrete. Anishinaabe groups have supported the bid to shut down Line 5 as well.
A spill, Paul explained, could potentially be disastrous.
"We have been told very clearly through quite a number of studies that, should there be a spill on Line 5, it would be catastrophic, and so we have no reason to doubt the results of that research," she said.
"We have no reason to doubt the nations that have told us that they believe it's in the best interest of the Great Lakes. And we have no reason to doubt Governor Whitmer either."
Watch the entire interviews below.