Coming Friday
Buried Truths
There's a silent epidemic of sexual abuse in First Nation communities across Treaty 3 territory in northwestern Ontario. APTN speaks to survivors who say the only way to stop it is by talking about it.
Full Episodes
Catherine Twinn is trying to help people she is convinced have a connection to the…
Brandi Morin believes in the Christian God, but struggles to blend her faith with her…
Alberta is starting to see the results of decades of industrial activity on the land….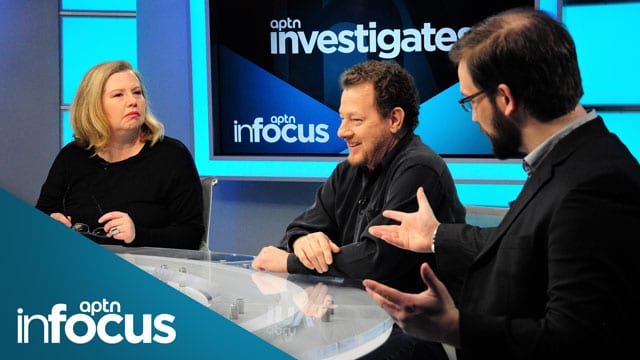 Have you ever wondered how an investigative news story comes together? How journalists get to…
John MurrayTricia and Verne Dano thought they were finally getting their home in the country."We…