Star Blanket chief says discovery shows 'hard truth' of what happened in school
Chief Michael Starr says the truth is being uncovered about Qu'Appelle Indian Residential School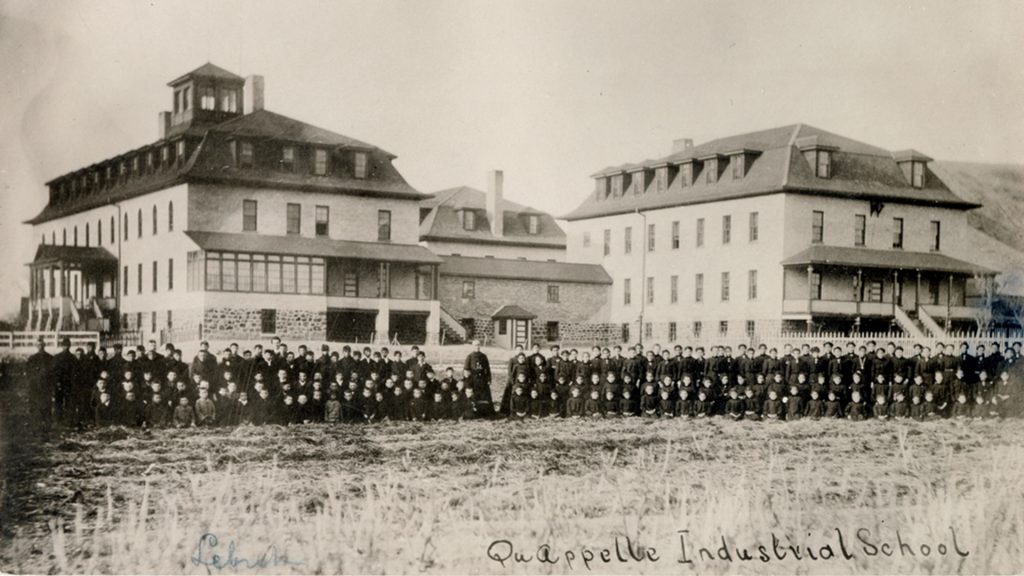 ---
Prior to showing the world the child's jawbone that was discovered on the former site of the Qu'Appelle Indian Residential School, officials had meetings to discuss what would be best for the community.
The press conference revealed that a jawbone fragment, found last October, was identified by the province's coroner's service to be that of a child between the ages of four and six from about 125 years ago.
For many First Nations cultures, there is a tendency to avoid showing human remains on camera, and when making the decision to show the jawbone, spokesperson Cherish Francis says that there was a discussion.
"It was discussed but we decided because the jawbone was already in the slideshow and so the photo was already out there, and would be used,
"So we thought about what would make the biggest impact to Canadians in this story and we decided to show it," says Francis.
The remains were not located anywhere near an area that was known to be a graveyard.
"This is physical proof of an unmarked grave," says project lead Sheldon Poitras.
Poitras says his team is looking at options, including miniature core drilling to enable DNA testing, to confirm what is there.
Star Blanket Cree Nation Chief Michael Starr says Thursday it shows the harsh truth of what happened within the walls of the Qu'Appelle Indian Residential School.
The project started in November in 2021. Starr says that they have been working with a project team and elders from Star Blanket First Nation. They expanded their circle to include other nations as First Nations communities from all over Canada had been sent to Lebret.
"We did reach out to all Nations that we believe children attended Lebret residential school," Starr told APTN News. Qu'Appelle Indian Residential School is also known by some as Lebret,
Starr says when the jawbone was found it was difficult for the team and proved that there were children who passed away at Lebret residential school.
"It was a very emotional time for us. Our team felt it necessary to bring it forward because it is actual evidence that children did not make it home," he said.
"In preliminary meetings with our knowledge keepers they indicated if anything was found it should not be disturbed."
Starr said that they are taking this advice to heart while also considering further investigations, such as miniature core drilling to enable DNA testing, to confirm what is there.
Indigenous organizations have been speaking out in support.
Other nations are also chiming in with support and reminders to be kind in the wake of these findings. In a tweet by the Anishinabek Nation, the Ojibway phrase Gaawiin nchke gda'aasii (You Are Not Alone) serves as a reminder that the Indigenous community experiences these discoveries in a collective way.
"We encourage everyone to offer kindness and support to everyone who is impacted by this arduous and challenging work," says a statement by Grand Council Chief Reg Niganobe and Deputy Grand Council Chief Travis Boissoneau Lake Huron Region.
Phyllis Webstand, founder of the Orange Shirt Day released a statement asking people across Turtle Island to support and look after one another.
"Reconciliation is only possible when the truths we have known for generations come to light. Specific findings at the Lebret site support and validate what our Peoples have been saying for decades," said Webstand.