Saskatchewan judge to release decision on Quewezance sisters in late March
My sense is that the Crown is not recognizing that the nature of the assistance and supports being offered by Indigenous organizations is more likely to yield success, says Senator Pate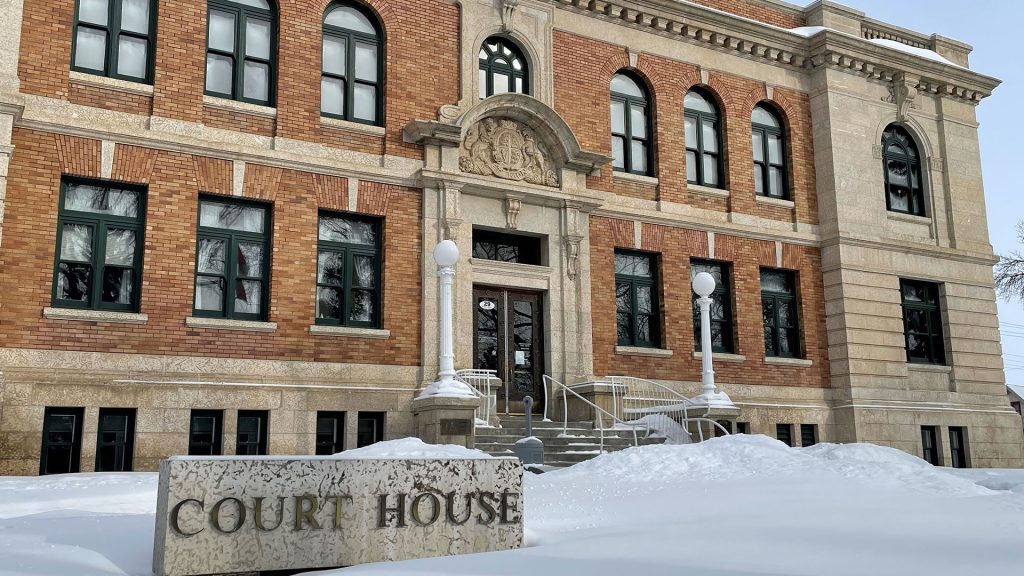 ---
A judge in Yorkton, Saskatchewan is putting off a decision on whether Odelia and Nerissa Quewezance should be released on bail while they wait for Canada's minister of justice to review their 1994 conviction for murder.
"We can be a success out on bail. I am upset yes but I am not going to give up. I definitely am not giving up," said Odelia after the hearing.
Seven people came in to sit on Odelia's side of the courtroom to show support. Nerissa was not able to attend the hearing and is still in a provincial corrections facility.
Deanna Harris, one of the lawyers representing the sisters' feels confident that despite the delay, there is going to be a positive outcome for them.
"Justice (Donald) Layh is a really thoughtful judge so I am confident his decision is going to be really well reasoned… and have a solid basis of the law," said Harris.
"So I don't think the month of delay is a real issue. He's said that he's willing to bring it forward if he makes his decision sooner."
The decision was previously delayed, as reported by APTN.
The sisters have applied for a ministerial review on their 1994 conviction related to the murder of Joseph Dolff, a farmer in Kamsack, Sask., just down the road from Keeseekoose – a Saulteaux nation where the sisters are from. Both were convicted of second-degree murder despite the fact that their cousin admitted to killing the man.
They received a life sentence with no chance of parole for 14 years. They been involved with the justice system for nearly three decades.
Federal justice minister David Lametti's decision on this application could result in a retrial or referral to a court of appeal if he determines that there is a miscarriage of justice.
Crown and defense discuss release plan
Both the defense and the Crown provided comments based on the prior bail hearing where Layh required a release plan for the sisters.
Crown prosecutor Kelly Kaip argued that there were concerns about releasing the sisters on bail. These included their second-degree murder conviction and history of substance abuse.
"The presumption of innocence is no longer in place," said Kaip.
Kaip also said the Crown has concerns about public safety and that the defense has not made adequate plans when it comes to violence prevention.
"The family has made statements that they are opposed to the granting of parole and they have concerns with respect to reprisal," Kaip said in the courtroom.
She added that the crown and defense had both made arguments that spoke to intergenerational trauma and institutionalisation that needed to be managed.
At the same time, Kaip said there were also concerns about both the Federations of Sovereign Indigenous Nations and supporters who stepped forward to say they are supervising the sisters' bail conditions.
Crown prosecutor says there's no independent oversight
"We would also suggest there's no oversight from an independent agency… We have a dearth of evidence about what that supervision would look like," said Kaip.
She pointed to a comment on the Yorkton Tribal council website.
"The Tribal Justice Unit is based on the belief that we as First Nation peoples can and will help our own people by holding them accountable to us, their community, not the courts," the statement online said.
---
"When you look at the screenshot on the Yorkton Tribal Council's page where they talk about their role… I am not saying that the general principle is not an admirable one, but I think that the obligation to report breaches is at odds with their mandate," said Kaip.
She added that she thinks the Parole Board and the Correctional Services Canada are the best people to manage the sisters' "slow and gradual" release.
Another supporter of the sisters, Kim Beaudin, vice-chief of the Congress of Aboriginal Peoples, joined the hearing by phone.
Beaudin said he was shocked and offended at the remarks by the Crown, which he called "full of stereotypes"
"Saskatchewan has been nicknamed the Alabama of the north and there's a reason behind that. I look at the Crown prosecutor as a poster child of everything that is wrong with the justice system in Canada," said Beaudin
---
Sen. Kim Pate also joined the hearings by phone. She is currently in the country of Jordan for her senate work.
"My sense is that the Crown is not recognizing that the nature of the assistance and supports being offered by Indigenous organizations is more likely to yield success," she said. "I do believe that some of the assumptions being made can be attributed to the history of racism and colonial bias, that may lead some to perceive the provision of support as being inconsistent with holding people accountable or responsible."
Pate added that in her experience, which includes leading the Association of Elizabeth Fry Societies, many of the people leaving prison and supported by Indigenous communities feel a high sense of accountability and responsibility to their communities, leaders and elders.
"Far more so than to criminal legal system folks who tend to wield power over those for whom they are given control," said Pate.
The sisters' lawyer agreed with Pate.
"These are Indigenous organizations that are stepping forward to meaningfully support these women," said Harris in response to the Crown prosecutor's comments.
"Just because they are an Indigenous organization, and it's not normally their job to do this, doesn't mean that they cannot."
Milgaard act
A part of the bail discussion included new legislation that was introduced in the House of Commons in February that would make it easier and faster for people who may have been wrongfully convicted to have their cases reviewed.
The bill is dubbed "David and Joyce Milgaard's Law," named for the man who was released in 1992 after being wrongfully imprisoned for 23 years, and his mother who fought relentlessly to free him.
Federal Justice Minister David Lametti told media that he hopes this new law would make such reviews more accessible to women, Indigenous people and racialized Canadians.
The bill would establish an independent commission to review, investigate and decide which criminal cases should be sent back to the justice system.
Justice department officials told media in a briefing on the new law that a wrongful conviction review currently takes between two years and six years to complete, depending on the circumstances.
James Lockyer, from Innocence Canada who is also Odelia and Nerissa's lawyer said that this law is only in its first reading, and that it has the ability to apply to cases like the Q sisters.
"Legislation had provisional transition where someone who is in the ministerial review system has an option to remain in it, or to switch to the new system," said Lockyer.
The legislation is unlikely to be enacted in the near future.
Layh set the new hearing date for March 27, 2023 but said that if he makes a decision sooner the date will be moved up.
With files from the Canadian Press