RCMP in Mission, B.C. charge man with hit-and-run during a march for residential school awareness
Richard Manuel, 77 charged with dangerous operation of a motor vehicle after hit-and-run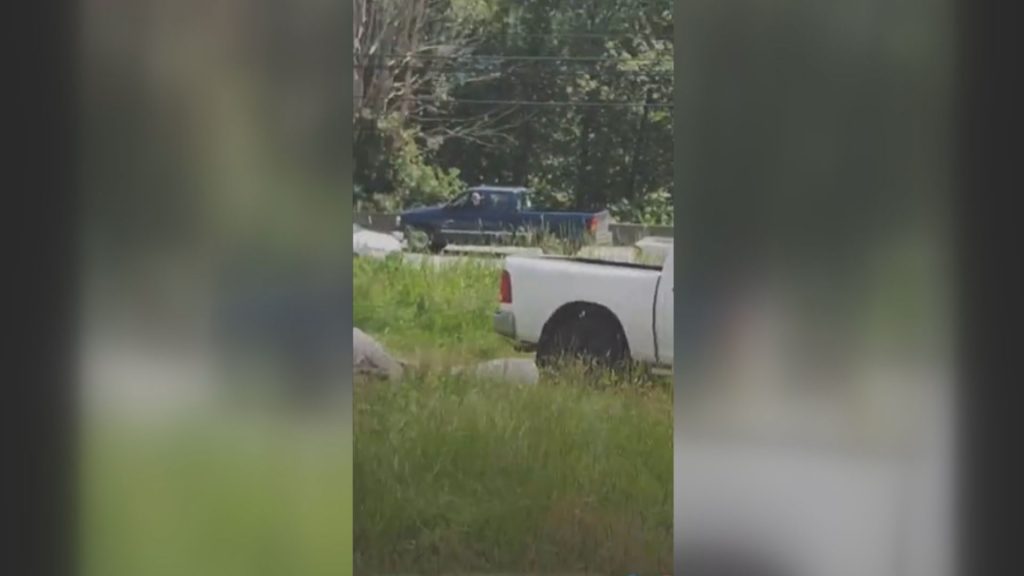 ---
Mission, B.C RCMP have laid charges against a man who witnesses say drove his pick up into a group of people in a hit-and-run during a march to recognize residential school survivors.
Police say on June 4, Richard Manuel, 77,  tried to get through a group of people who were walking along Lougheed Highway just east of downtown. Mounties said that as the group moved along the road a driver struck several people along the way and two suffered minor injuries.
After a five and a half month investigation into the hit-and-run, Manuel has been charged with one count of dangerous operation of a motor vehicle and is to appear in Abbotsford provincial court on Jan. 9, 2023.
The  77-year-old man turned himself in to police two days later. A large number of witnesses also came forward to say they had witnessed the hit-and-run.
Community members hoping for a more severe penalty
Robert Jago, who attended the march said that he has heard from other community members who are relieved there was a charge but were also hoping for a more severe penalty.
"I talked to some of the people who were hit directly were hit by the struck. And they're furious that this is all that happened.
"It just seems like the difference in treatment that we were marching about is still very much present in many aspects of Canadian life. I mean, can you just think of any other situation where you could run over five people, miss a wheelchair by seconds and do it and video and you get a $5,000 fine?" said Jago.
In criminal law, the charge of dangerous driving can lead to a $5000 fine and/or a two year jail sentence.
Christopher Pennier who was in the crowd during the incident, joins APTN National News to share his reaction to the charges.
---
Injuries could mean charge is more serious 
Wade Jensen, a Kelowna-based lawyer who specialises in criminal law said that the fact that there are injuries means the charge is usually more serious.
"Anytime there are injuries that have resulted in a conviction for a dangerous operation, then jail is very much in play," said Jensen.
Jensen also said the sentence length depends on how Crown council proceeds, but the sentence can range from 2-14 years
"Those are maximum sentences under the criminal code which are rarely used," said Jensen.
He also said that the judge would look at other factors, such as if there's been a previous offense when it came to the sentence.
"What is it going to take for the justice system to see us as human beings," asks organizer
"I'm happy to see something done because it's very easy for nothing to happen, but it's still pathetic," said Jago.
Garett Dan, one of the organizers of the march told APTN he is not happy with the charge.
"It is not even a slap on the wrist it's more of a slap in the face to us … I mean what is it going to take for the justice system to look at us like we are human beings.
"You can hit four native people and run a guy over. Utter threats and say racial slurs … and he only gets dangerous operation of a motor vehicle? We all know what would happen if it was the other way around, if it were a Caucasian guy getting hit by a truck," said Dan.
Complex investigation, say police 
In an earlier statement, the RCMP called the investigation into the hit-and-run complex.
"The investigation – led by the Mission RCMP's Serious Crime Unit – was quite complex, and involved piecing together details received from the victims and witnesses, as well as the many cell phone video clips provided to police," wrote Const. Harrison Mohr
Earlier this year the Cheam First Nation criticized police for what some people have called a slow investigation and the RCMP's original description of the suspect as an "impatient driver" who couldn't pass the marchers on the highway.
"I was thinking about this the other day that the police tried to defend this driver by saying he was impatient, and they tried to contain us because they thought we were. It was wrong that we were being impatient with their slow work," said Jago.
With files from Canadian Press