Brothers meet half century after being separated by 60s Scoop
'I made a promise to my mother that I would continue to look for her long lost son.'
---
A meeting, close to 50 years in the making has finally come to fruition for 60s Scoop brothers Rodney Howe and Andrew Dockstader.
Howe made the trip nearly 1,700 km trip from Dryden, Ont. to London to have a face to face visit with his long-lost brother.
It's a promise Howe says he made to his deceased mother.
"While I was viewing her body by myself, there was nobody else around, everybody else had taken the time to do that, but I made a promise to my mother that I would continue to search for her long lost son," he says.
Dockstader is the last sibling to be reunited with his family of 10 siblings, who were separated after being adopted out in what is known as the 60s Scoop.
Rodney and one of his brothers were adopted by a Mennonite couple and were moved to Pennsylvania.
Dockstader grew up in Oneida, near London.
The oldest brother Allen went to a family in Washington state.
His sister and another brother were adopted to a family in Toronto.  Another brother grew up with a family member in a Community near Winnipeg.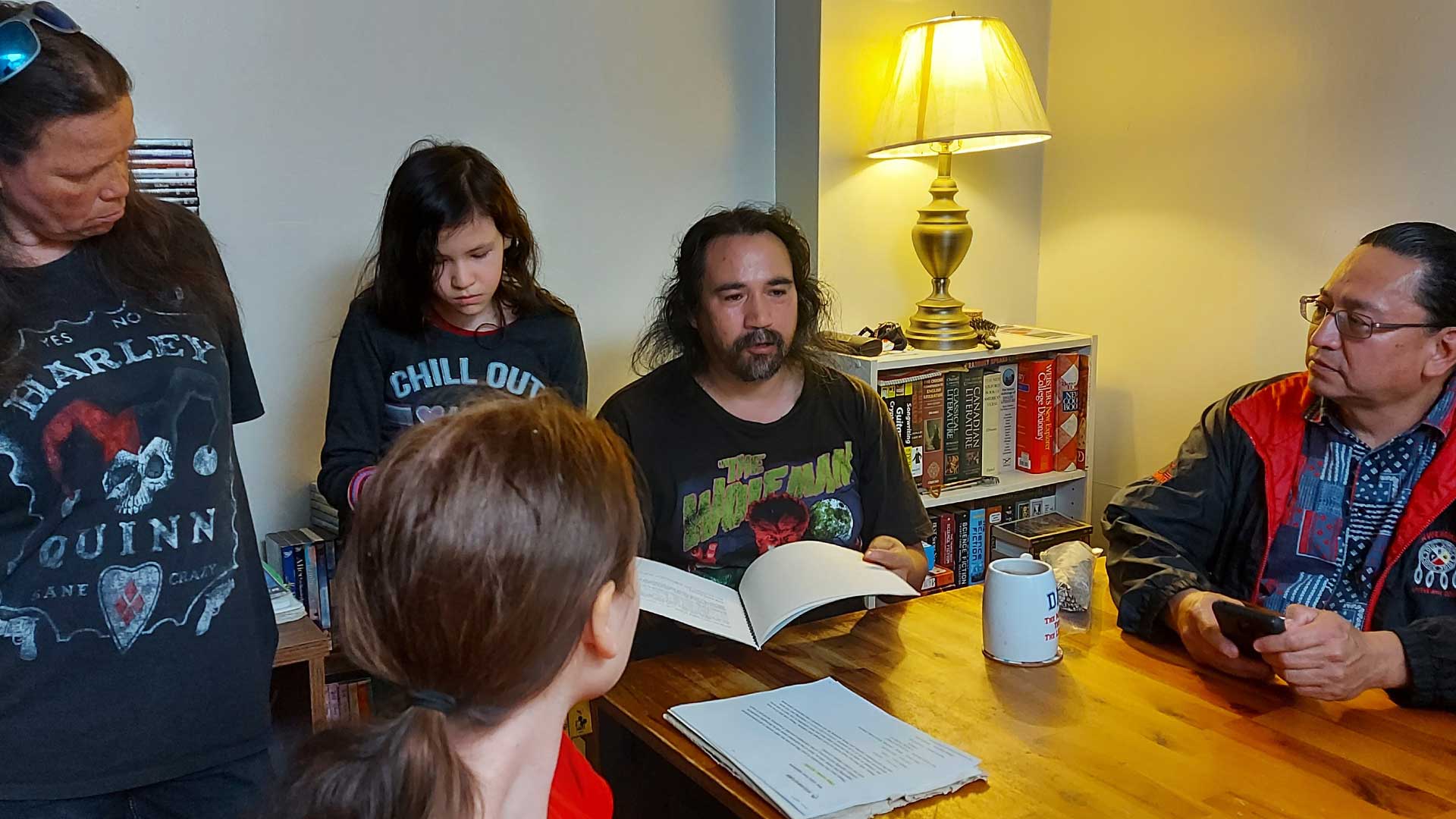 ---
Thousands of Indigenous children were removed from their homes by child welfare agencies and fostered or adopted out to families across Canada, United States and Europe.
Howe remembers that last time he saw one of his little brothers at the children's home in Red Lake, Ont.
"They would bring kids that were born in the hospital, which was actually not very far away, they would often take the children from their parents," Howe says. "I remember them bringing over a baby, and it was either you or David, but they brought over this baby and it must've been you and obviously they invited the other siblings within the room where you were brought to, basically we all gave you a kiss and within two weeks you were gone."
The brothers were reunited by a chance meeting earlier this year, between Belinda Sayeau and Dockstaders wife, who had mentioned her husband was adopted to Belinda Sayeau.
"I said what was his birth name, it was Simard and one of my long time best friends is Christine Simard and she still lives in Thunderbay, and so I reached out to her and sure enough Andrew is her cousin who is the last sibling I believe of this family", said Sayeau.
For 49-year-old Dockstader, it sets out a new path forward. "its sort of like winning the lottery". "Now I get the extended family, and everybody is still alive, and I don't have to worry anymore," said Dockstader.